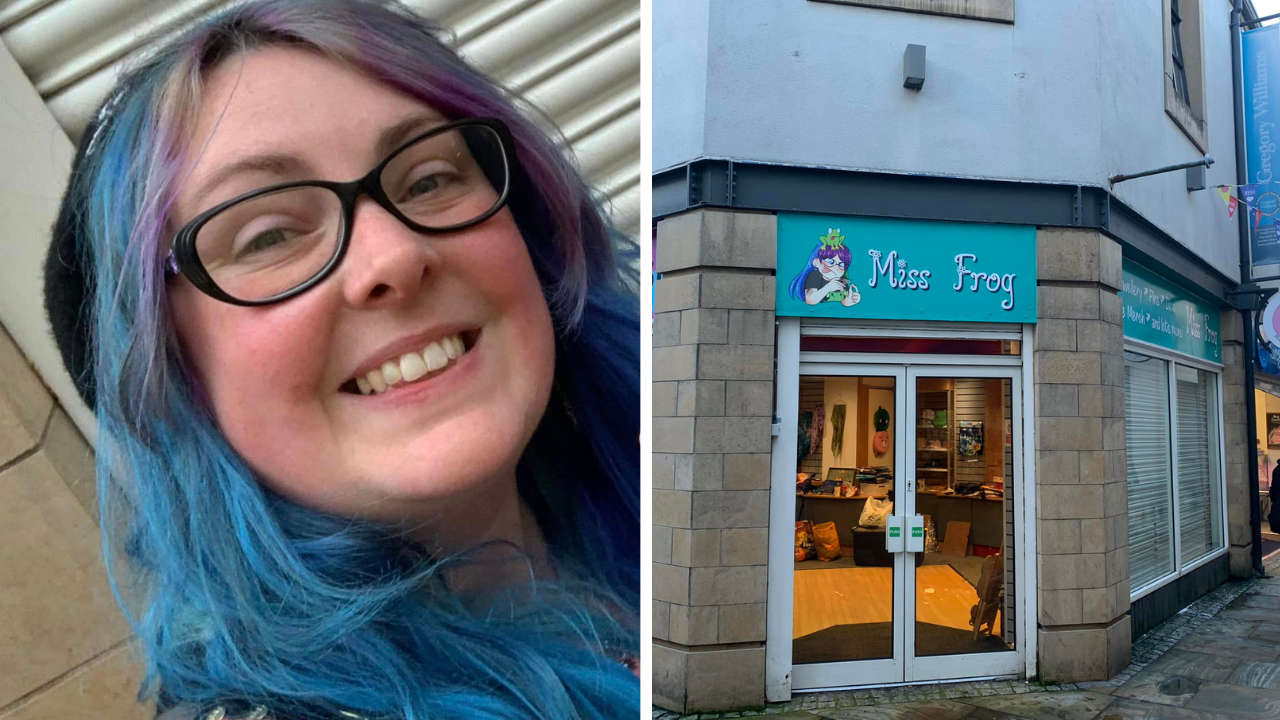 A new shop called 'Miss Frog' has hopped into a Lancaster shopping centre!
'Miss Frog' sells "novelty, nerdy and anime products" and is run by Holley Goodban, who is known for her popular market stalls around the city.
Items for sale in the new pop-up shop include jewellery, pin badges, hats, caps, bags, music boxes, Dungeons and Dragons (D&D) dice, and soft toys and figurines of Pokemon and other characters from fantasy and anime, the popular Japanese animation genre.
Holley, who is a big fan of comic books, anime and D&D, began 'Miss Frog' as a stall at the Kanteena venue in Lancaster selling her novelty jewellery for charities.
She then opened stalls at Lancaster Charter Market, the Assembly Rooms, in Marketgate shopping centre and her products are also on sale at The Vault in Morecambe.
Her brand is called 'Miss Frog' as that was Holley's nickname at school, because she was obsessed with frogs!
The shop also stocks products by other makers, including Hannah Carousel (headbands, headscarves and gift bags), Fiona Gordon (gemstones and fossils) and Rachael Hamilton-Southward, who runs Northern Dye House, whose 90s-inspired tie-dye clothing and accessories can be found on the upper floor of the Miss Frog shop.
LISTEN to our interview with Holley from Miss Frog and Rachael from Northern Dye House (pictured below)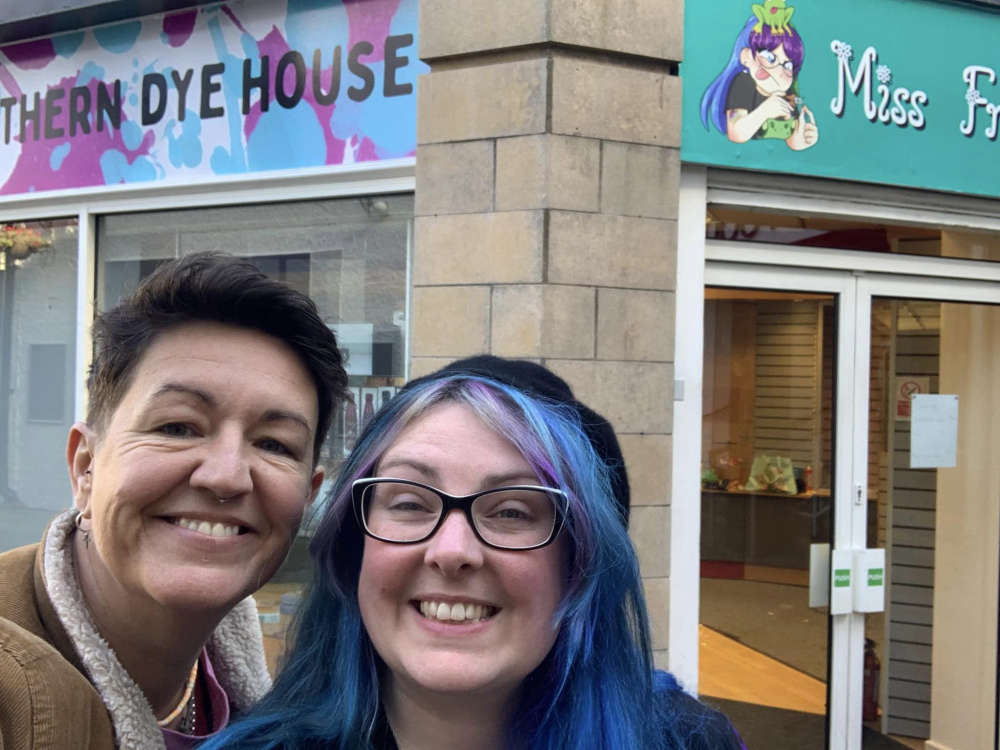 The new store is located at Marketgate, at 6 James Street in the former Wilkinsons camera shop.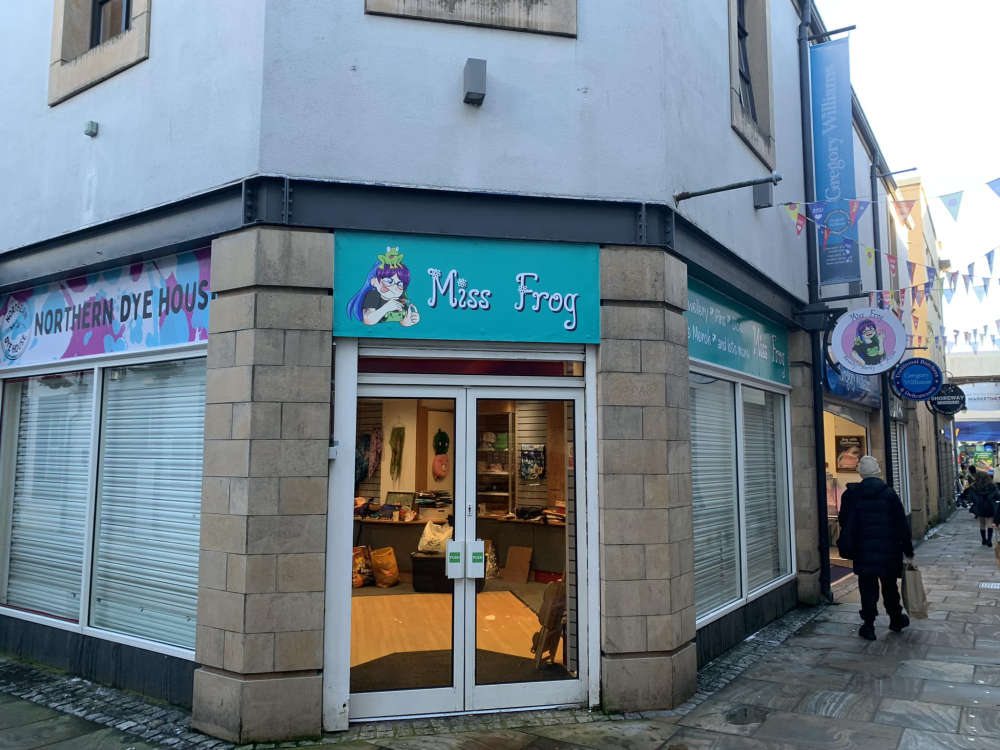 'Miss Frog' opened for the first time on Saturday.
Holley said the shop is expected to be open for two months but "if all goes well I'm hoping to make it a more permanent base".
"Thank you so much to everyone who came yesterday," she said in a post on the 'Miss Frog' Facebook page on Sunday.
"It was incredible how many came in and some people just to say congrats! I've had so many messages and comments of support and every single one of you just rock."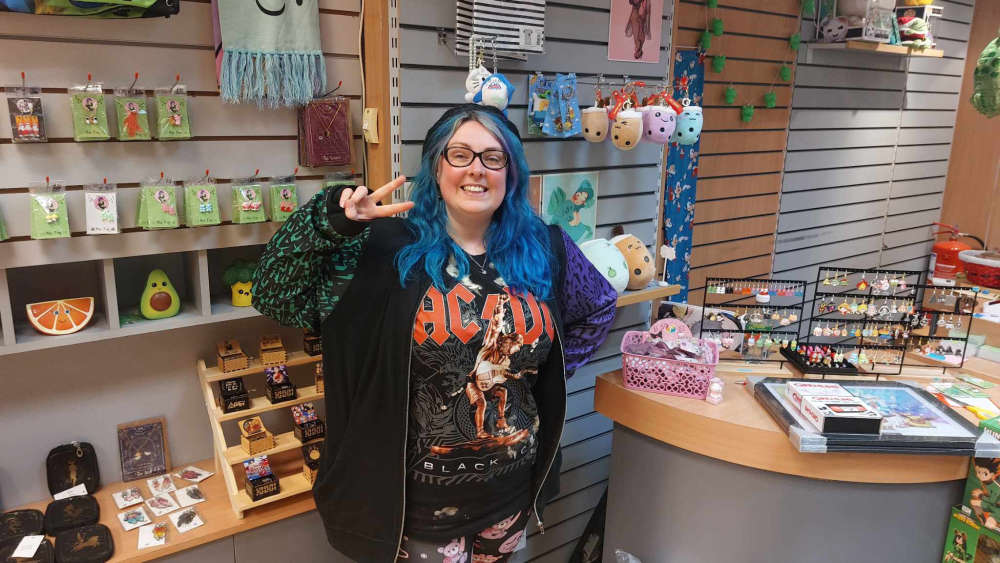 Miss Frog is one of several new shops in Marketgate.
Poundland is set to open this Saturday in the former New Look store, a Calendar Club calendar shop has opened in time for Christmas, and a new Japanese sushi restaurant and takeaway, Sushi Cat, has arrived on Slip Inn Lane.