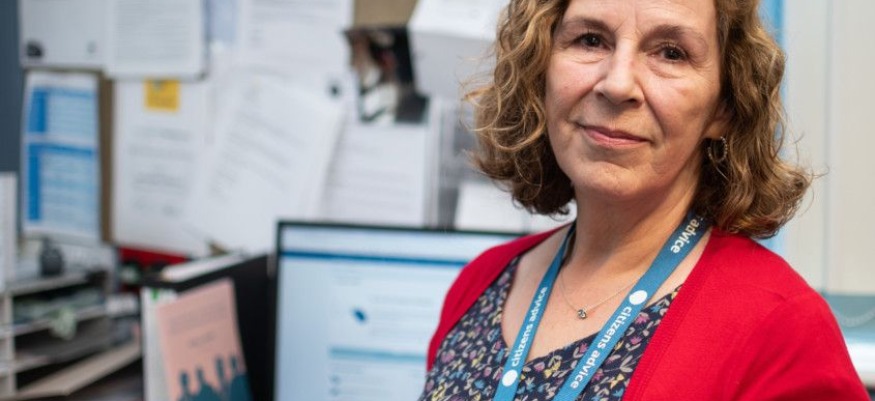 Since the Prime Minister announced a second lockdown, and an extension to the furlough scheme, Citizens Advice has seen a huge surge in people searching for information on their national website.
Topics such as furlough, redundancy, applying for benefits and Coronavirus regulations have been trending as the unemployment rate goes up. This has led the team at Citizens Advice North Lancashire to appeal to residents to ask for help if they need it.
"Although our offices are closed due to the pandemic, we are very much open, just in a different way." says Helen Greatorex (pictured), Chief Officer. "Our teams of expert advisers in Lancaster and Morecambe are working on the phones to help residents with advice. If you need help or you are unsure where you stand about something please do get in touch."
Citizens Advice has traditionally offered advice services face-to-face from its offices on King Street in Lancaster and on Queen Street in Morecambe. Since the pandemic hit, staff have been working over the phone to provide help to clients on a huge range of issues from housing, debt, benefits, employment and consumer issues. Adam Gayton, Operations Manager, said: "Citizens Advice is a charity offering a free, independent and confidential service to any resident who needs it, so if you are worried about your situation you can phone our Adviceline team on 03444 889 622 on weekdays between 9 and 4 and we will advise you. We are aware that many people are facing difficult situations at the moment so we want to reassure people that if you've never called us before, don't worry - we are here to help!"
The national website www.citizensadvice.org.uk is also a useful source of information if people have questions about work, money, benefits or family issues.