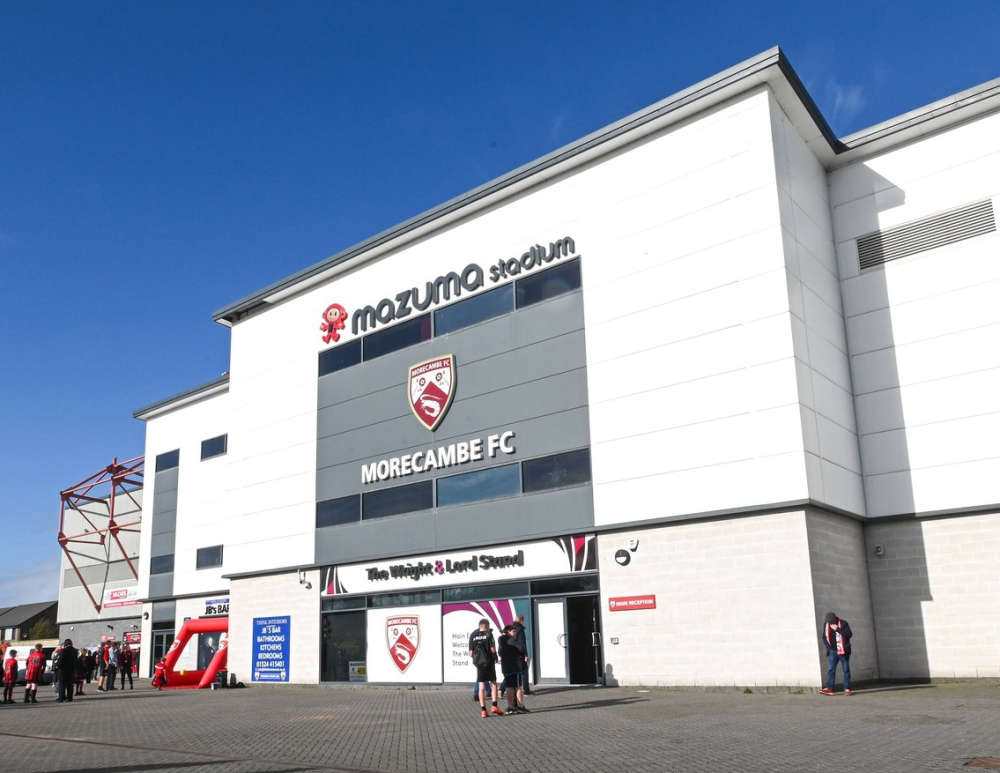 The name of Morecambe FC's stadium is changing.
As a long standing partner of the football club, Mazuma will continue to see their name resonated around the world as part of our EFL journey.
The club said they were delighted to continue their ever-growing partnership with Mazuma and looked forward to working closely with their team over the coming weeks and months.
The stadium will be renamed the 'Mazuma Mobile Stadium' under the agreement and this name will be in use immediately.
Morecambe FC Head of Commercial, Martin Thomas, said: "Firstly, I want to extend my thanks and gratitude to Craig and the team at Mazuma.
Over the last few years, we have managed to build a very strong relationship which is reflected in this new agreement."
"Mazuma have been an integral partner of the football club and are a well-recognised and respected tech recycling brand here in the UK. On behalf of the football club, we thank Mazuma for continuing their commitment to MFC and supporting the journey of our club."
Mazuma's Managing Director, Craig Smith added: "We have thoroughly enjoyed our relationship with Morecambe FC over the last few years and are happy to continue that strong partnership going forward."
"The challenges presented by a season in the EFL require support and commitment from all levels, both from within and externally of the club and we believe our continued support cements this belief and hopefully in some way assists the season on the pitch for Derek and the team.
We look forward to the Mazuma Mobile Stadium being the home of more special memories for Morecambe FC supporters. Up the Shrimps!"
Morecambe will be announcing a new front of shirt partner for 2023/24 next week.