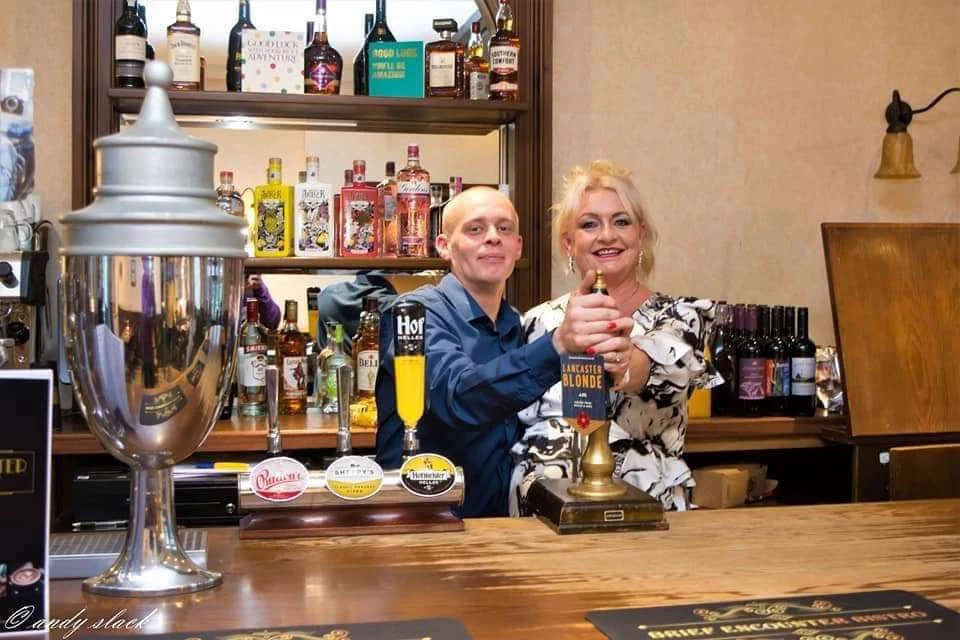 A café and catering business in Carnforth is celebrating a successful year after negotiating the difficulties of the Covid-19 pandemic.
Brief Encounter is based at Carnforth train station, named after the 1945 film of the same name, in which the station's clock features, and includes furniture and fixtures from the time of the film.
Its current owners Andrea Wren and Liam Law acquired the business in 2021 after they both secured loan funding from the Startup Up Loans fund, which is operated by the British Business Bank and delivered locally by GC Business Finance.
Lancashire's Access to Finance service worked with Andrea and Liam to identify that the Start Up Loans fund was the best option to help them establish the business and then supported them in applying for and securing funding.
Two years after opening under its new management, Brief Encounter is now expanding its services, including renting the venue for private hire, offering external catering services, as well as acting as a hub for the local community by hosting a range of local gatherings including for those going through menopause and divorce.
Andrea Wren said: "Liam and I have backgrounds in hospitality and management in the local area. We wanted to own our own business and we loved the quirkiness of Brief Encounter, which was for sale at the time as its previous owners were looking to retire.
"We approached our local council to enquire about funding options and we were put in touch with Access to Finance Lancashire who helped us identify the Start Up Loans fund. The experts at Access to Finance then spent time helping us write our business plan with cash flow forecasts as well as our application for the loan."
Access to Finance Lancashire is available to Lancashire businesses and is fully funded by Lancashire County Council and the European Regional Development Fund.
It is operated by a team of former banking professionals and finance experts which works with businesses to understand their needs, identify their finance options and help them secure finance suited to their ambitions.
Andrea and Liam each secured a £20,000 loan and the majority was used to purchase stock and equipment for the new business.
"Initially, we found running the business difficult." Andrea added.
"Due to Covid-19 restrictions, we decided just to trade on certain days each week and, once restrictions lifted, our costs started to rise due to energy price inflation which has massively impacted our profitability.
"Our gas and electricity rose to around £4,000 to £5,000 per month. For comparison, the previous owners were paying around £5,000 per year.
''We're coming through that now, we are really proud of ourselves for still being here and we're expanding by offering new services."
The business now employs seven staff and a similar number of casual workers. In addition to now offering outside catering services and renting the venue for private hire, Brief Encounters also hosts a number of theme nights, including murder mystery events.
Mark Gibbons, senior access to finance specialist, Access to Finance Lancashire, said: "Access to Finance Lancashire does not just support established companies, we also have experts who can help entrepreneurs access funding to launch a new venture.
"Andrea and Liam have great experience in the local hospitality sector but needed some help to understand their funding options and present their business proposition to the Start Up Loans fund. It's great to see the business starting to thrive and I'm looking forward to following as it continues to expand."