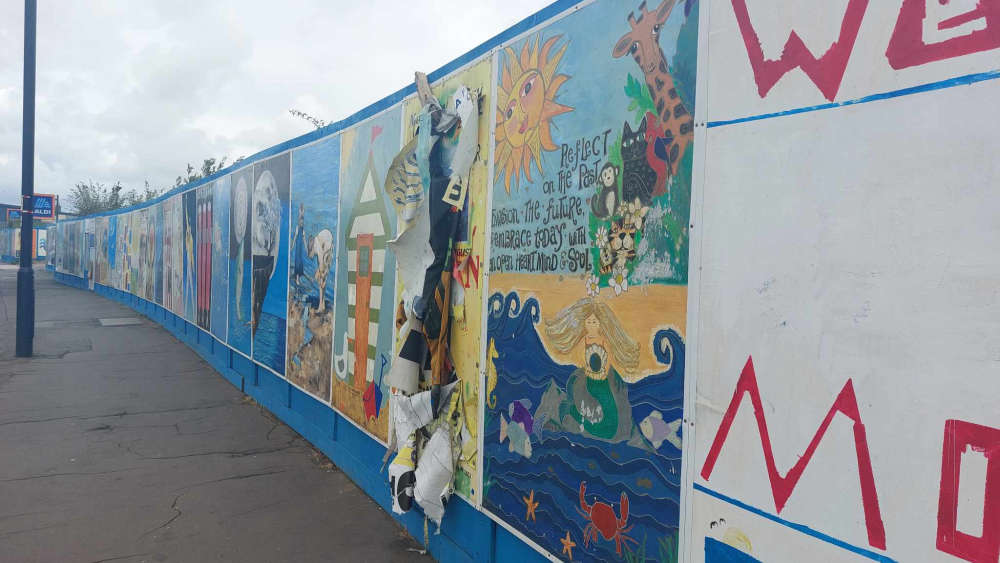 A blueprint for the future of the Frontierland site has been published where a new leisure-led redevelopment is preferred and housing is not ruled out.
Lancaster City Council has today published a set of 'draft objectives' for the land on Marine Road West, which has been mainly derelict since the Wild West theme park closed 23 years ago.
The number one objective is a leisure-led redevelopment, which may also include hotels and/or apartments, public spaces for events and festivals, and only a "modest amount" of shops.
The idea of building housing on the eysesore site, which has proved controversial with some residents, is not being ruled out altogether - but the council said it would be "minimal" and only built "if it is necessary to financially support achieving our other objectives".
The council is now asking the public for their views on these objectives, which could see the land redeveloped for the first time in almost a quarter of a century.
They say the objectives will "steer proposals" for the future of Frontierland.
Lancaster City Council bought the 7.5 acre site in 2021. Earlier this year, the council asked for expressions of interest from would-be developers of the land, asking for leisure-led ideas.
Eight proposals were used as a starting point to help draft the objectives, said the council.
A wide-ranging period of public consultation has now begun, and will include a drop-in event taking place between 10.30am and 2.30pm on Thursday November 23 at the Festival Market.
More consultation events will also be held at community venues in Morecambe in future, to be announced.
Details will be posted on the council's website and social media channels (@lancastercc on X/Twitter and Facebook) once they have been confirmed.
The results from this consultation will be presented to councillors "to help make informed decisions for the future development of Frontierland", said the council.
You can also give your views online by visiting the website here. The consultation closes on Wednesday January 3 2024.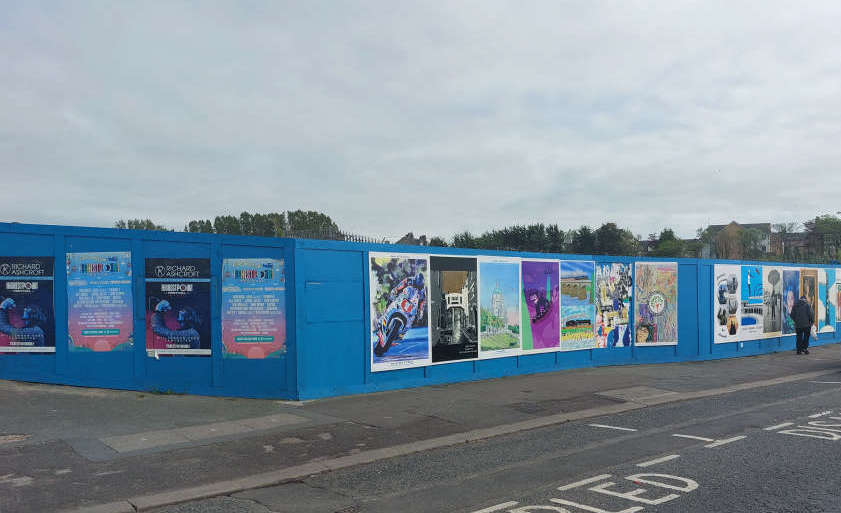 The council today published its draft objectives for the site, which are:
1) Deliver a leisure-led redevelopment that matches the architectural quality and aspirations of the best developments along Morecambe's seafront.
2) Provide significant and wide-ranging economic benefits to Morecambe and the wider district.
3) Secure a return on the council's investment in acquiring the site to help ensure that wider service provision can be maintained.
4) Provide new purpose-built visitor accommodation for a range of needs and types – e.g. family, luxury budget hotels and serviced- apartments etc.
5) Provide quality leisure uses that will enhance Morecambe's appeal.
6) Create high-quality flexible public spaces that can host events and festivals.
7) Breathe new life into the frontage on Marine Road West to improve footfall and improve connections through the site to the West End, the town centre, Morrisons, and the railway station.
8) Any development should meet or exceed the environmental performance standards in the council's emerging Climate Emergency Local Plan.
9) Ensure any effects to town centre businesses are kept to a minimum by only including a modest amount of retail space.
10) To include a minimal residential component to the overall development only if it is necessary to financially support achieving our other objectives.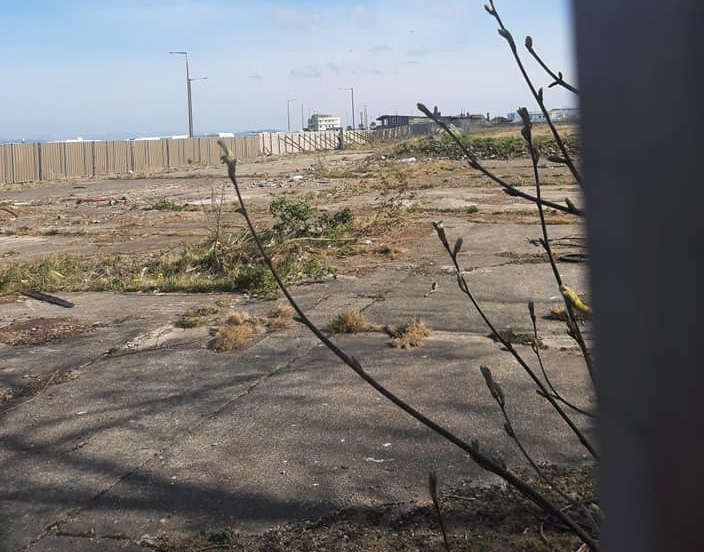 A document published with the objectives says: "Morecambe's leisure offer has declined over the years, limiting its attraction to residents, visitors and businesses. This needs to change to make the town a more attractive place to live, visit and do business. Any new leisure uses will need to be financially self-sufficient and sustainable. Leisure uses could include hotels, aparthotel, recreation facilities, swimming pools, music halls etc.
"Morecambe has a limited provision of purpose-built hotels and other forms of visitor accommodation. The opening of Eden will see a significant increase in visitor numbers and the more of these that stay overnight the greater the economic benefits are to the town. Providing a range of accommodation from hotels to serviced apartments will not only help meet this demand but also reduce the potential for local homes to be lost to Airbnb type holiday lets. Eden is expected to appeal to families, and this will drive demand for family holiday accommodation, such as family hotel suites, apart-hotels or self-catering units.
"The redevelopment of Frontierland should be an active part of the town and not be closed off or separated. We want to create public spaces that can serve outdoor leisure, from eating and drinking, to being a location for wider programmes of festivals and events.
"Morecambe's traditional town centre on Euston Road, Victoria Street, Queen Street and Pedder Street does not need more shops or a retail centre on Frontierland that will provide direct competition. There may be a few small retail units across the development, but these would be to serve or complement the other uses on the site.
"The aim of the objectives is to secure the best for Morecambe, and it would be great if it could all be achieved without any residential development on the site.
"However, while the objectives are designed to give priority to proposals that meet the other nine other objectives, any proposals that come forward need to be based on a sustainable economic model.
"For this reason, the inclusion of some residential development could add value that enables the overall proposal to better meet the objectives."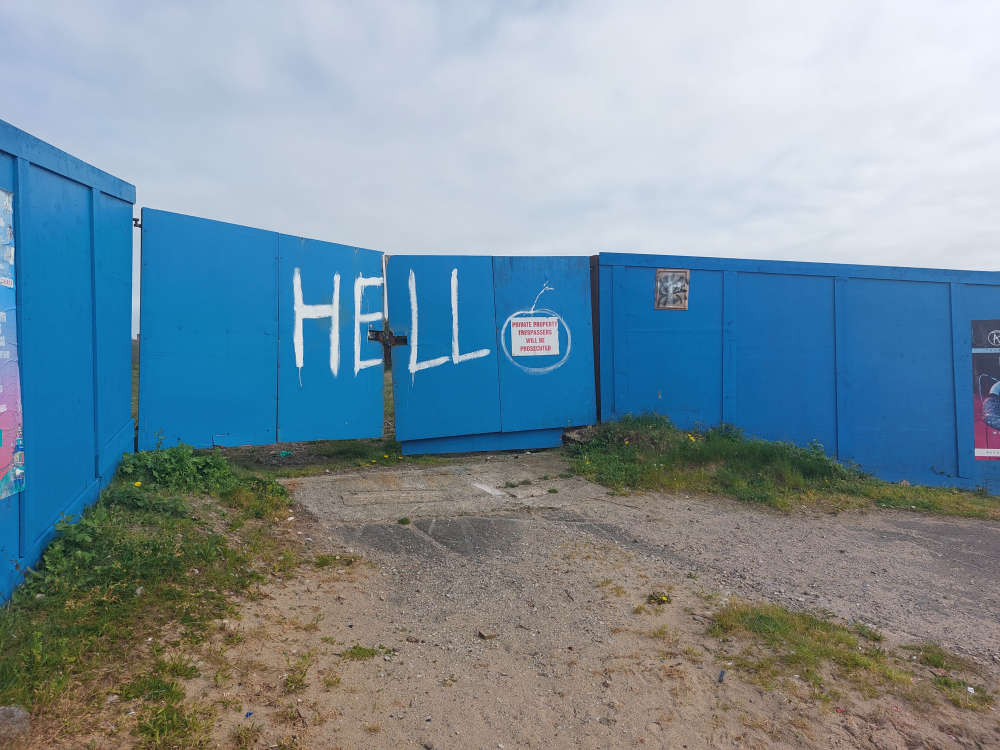 A project board has been set up to oversee the overall vision for the site's future.

Councillor Phillip Black, leader of Lancaster City Council, said: "Morecambe's future is on the up and we have in our hands a golden opportunity to redevelop a key site into something that will drive forward the town's economy. "To get it right, and make it the best it can be, we need the help of local people. We've developed a set of high-level objectives that set out how we think the site should be redeveloped but it's really key that the people of the town have their say. "I'd urge everyone to get involved, tell us what they think about the objectives we've drafted, and help us to shape this important project."

The eyesore land has been mainly empty since the fairground closed in 2000 and there have been calls for it to be developed ever since, including two failed attempts to open a shopping park on the site.