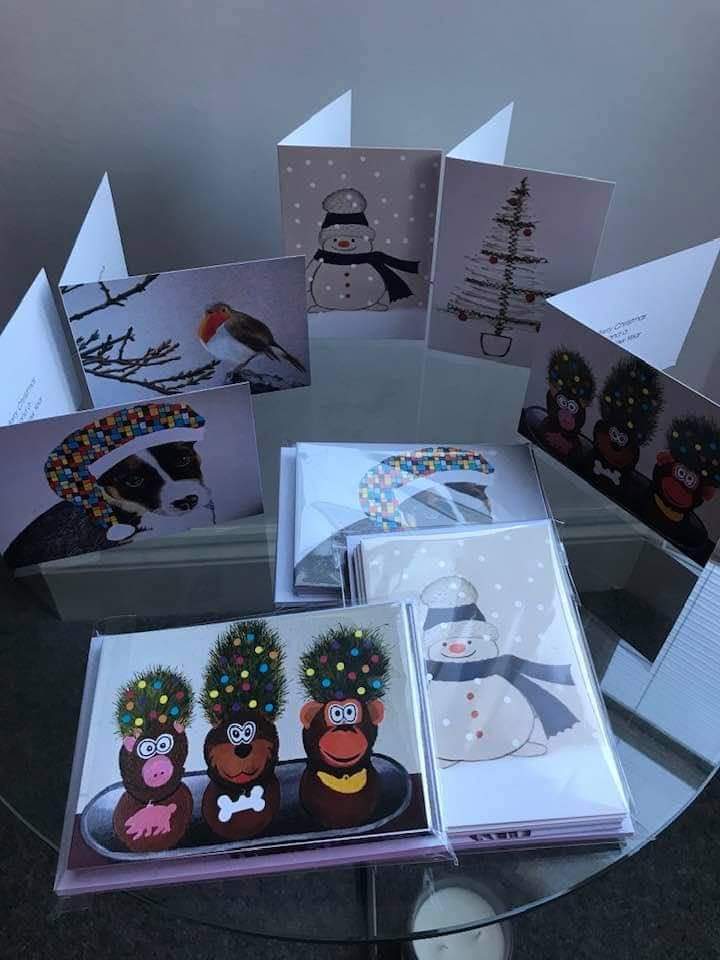 Christmas Cards made by Headway members
Members of Headway Lancaster and Morecambe Bay have taken on the challenge to raise much needed funds by designing their very own Christmas and any occasion cards this year.
Headway Lancaster and Morecambe Bay is an active group that supports victims of head injury and their families. They run monthly drop in sessions, social activities and a range of support. Through national connections They are able to link individuals and their families to a whole range of information and support. At Headway, people use insight and care to help survivors regain some quality of life through a wide range of services including rehabilitation programmes, carer support, social re-intergration, community outreach and respite care.
The cards are fabulous and unique designs and have been created by Headway members who have been busy using arts and crafts to support their wellbeing through lockdown. The Christmas cards are available in packs of 10 with 5 different designs at £5.99 plus p+p and the any occasion cards in packs of 6 with 2 different designs are £3.99 plus p+p. All proceeds will go to Headway Lancaster and Morecambe Bay supporting survivors of brain injury, their families and carers.
To place an order please email headwaylancaster@gmail.com .
The organisation is always looking for new volunteers to get involved so why not find out more about how you can help by going to the website headwaylancaster.com