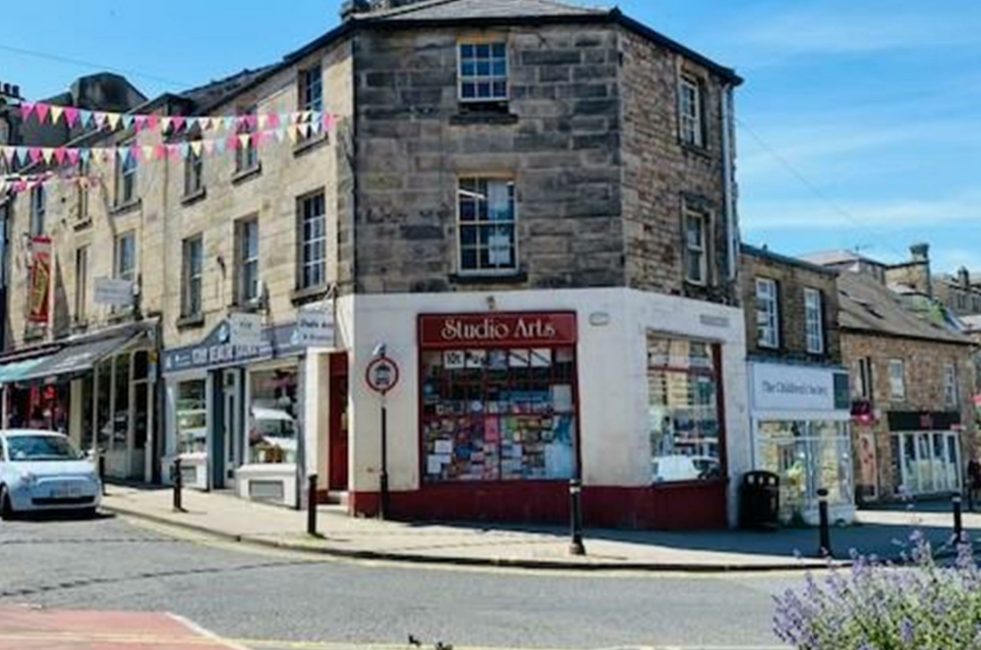 A Lancaster based art shop which has been the staple home of many local artists is to finally shut its doors.
Studio Arts and Crafts based on North Road in the city has been trading for over 50 years and has served thousands of local artists. The business has been for sale for a number of months which included the 3 storey free hold property for £250,000 (see: https://www.fwcommercial.co.uk/estate_property/for-sale-property-business-north-road-lancaster/)
The decision has now been made to close the shop permanently and end with 'the mother of all sales'


(Above): Inside the Studio Arts shop.
Posting on social media the owners write:
"It is with a heavy heart we announce that after nearly 50 years of serving the arts communities of Lancaster, it is time to shut our doors. To show our love and appreciation of all you wonderful people, we have decided to hold the mother of all sales!"
"There are huge discounts available across almost everything in store so it's the perfect time to get stocked up if you have any outstanding gift vouchers with us, please pop in and redeem them over the next few weeks."
"Lastly, we wish to say a personal thank you to all our lovely customers who especially over the last year have shown us so much care and support."
There is no set date for the closure but it is expected to be around the end of September 2021