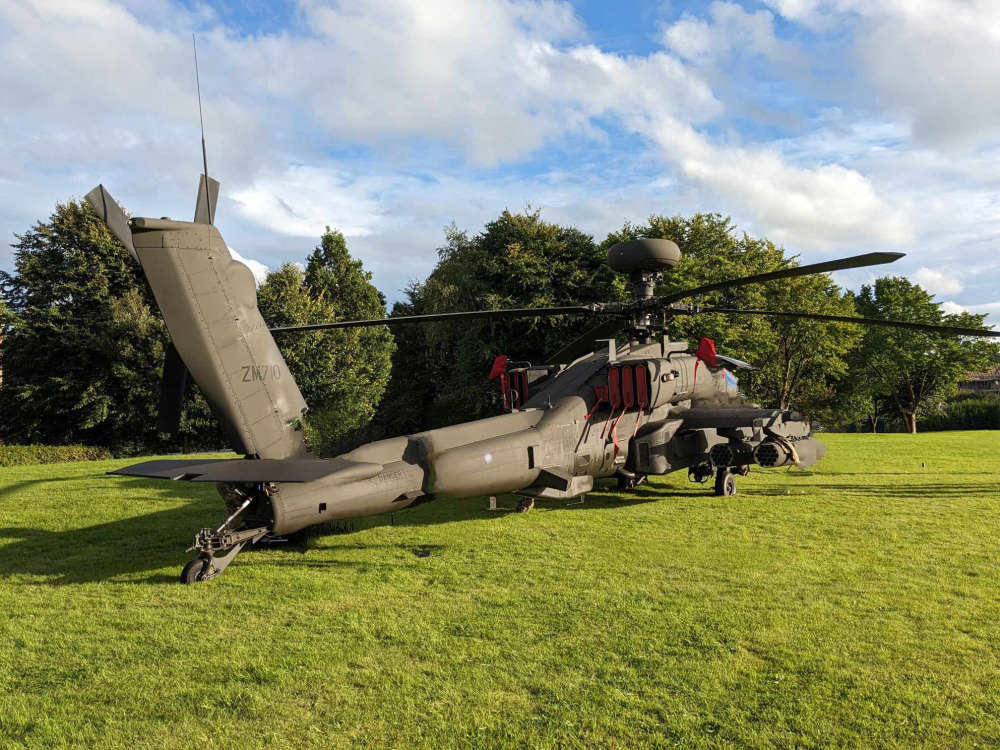 One of the world's leading combat helicopters has twice been forced to make an emergency landing near Lancaster over the last few days.
An Apache chopper had to land in a field at Caton on Thursday due to a technical issue.
It had also been forced to land near Devil's Bridge, Kirkby Lonsdale, on Wednesday due to the same problem.
A Ministry of Defence spokesperson said: "We can confirm that an Apache helicopter was required to make two separate precautionary landings on 13 and 14 September 2023.
"These were due to the same technical issue and at no stage was there any danger to the public or the aircrew involved.
"Engineers are attending the aircraft to carry out repairs.
"We cannot comment on the specifics of the technical issue."
Designed to find and destroy air defence units, tanks and armoured vehicles, the Apache attack helicopter is capable of a wide range of battlefield tasks. It can detect and classify up to 256 potential targets, display 128 of these to the crew and prioritise the top 16 threats, all in a matter of seconds. It carries a mix of weapons that include a 30mm chain gun, 70mm rockets and Hellfire missiles during missions.
In addition to Longbow radar, the aircraft is equipped with optical and thermal imaging sights that are used to visually identify potential targets and pilot the aircraft at night and in low visibility conditions.
Here are some more photos of the Apache at Caton.