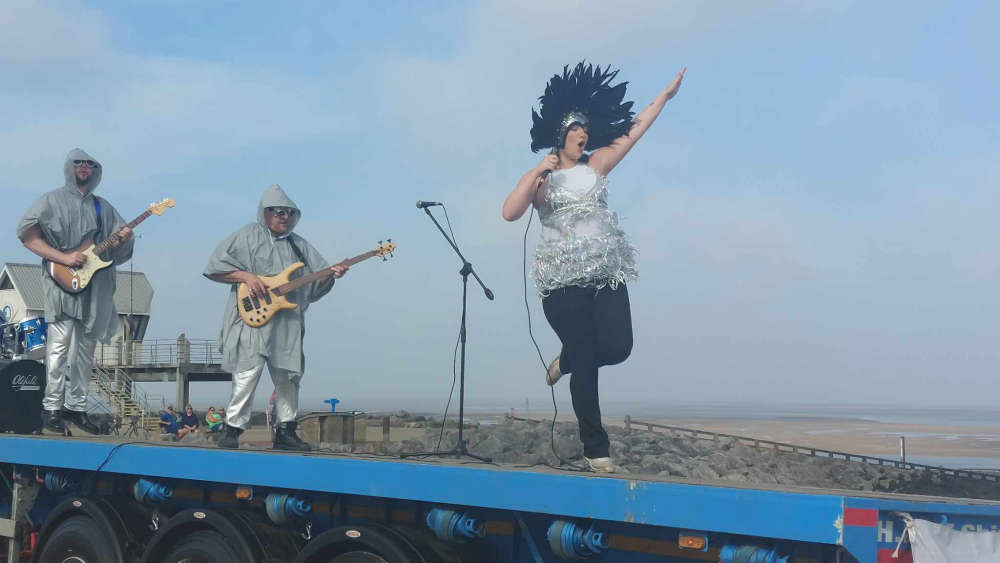 A band from Morecambe caused a stir as they filmed their new music video on the Promenade.
Indifferent Monkey shot the film on Marine Road East on Sunday morning.
A flatbed truck moved slowly along the Prom with the band playing along to their new track 'Go Supersonic'.
The trip rock four-piece (Pippa, Joe Lowe, Brendan Syson and Graham Darbyshire) filmed their last music video in an old squash court at the Queen's Market in Morecambe (formerly Concorde Squash Club.
Read more: Rising band releases new music video filmed in old Morecambe squash court - Beyond Radio
The new video will be released soon.
Here are some photos and video from Sunday's shoot including Terri Metcalfe from Morecambe dressed as Cleopatra!