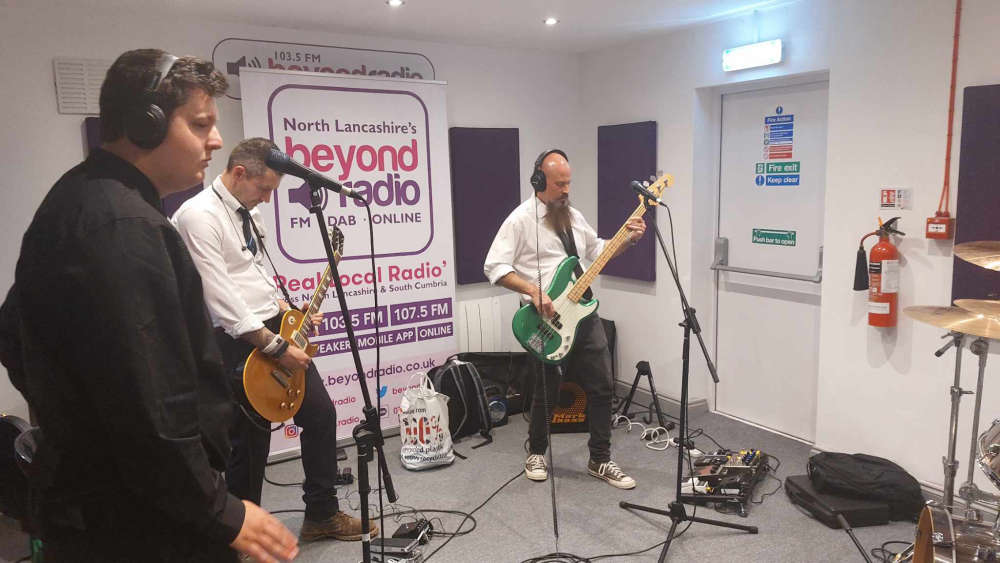 We were delighted to welcome Morecambe rock band Antiks to play live in the Beyond Radio studio.
The four-piece made up of Lewis Clayton, Jake Hawkesford, Ian Cornford and Fraser Walker, played three tracks on The Resident show on Tuesday night.
The band have been together for around 18 months and they are making a real name for themselves on the local music circuit.
Antiks have a strong family bond to the local music scene. Vocalist Lewis and drummer Jake are brothers, their mum Emma is singer with popular duo Blue Bay, and their uncle, the late Dominic Clayton, was drummer with local rock band The Bottlenecks.
LISTEN to our interview with Antiks, pictured below with Beyond Radio presenter Greg Lambert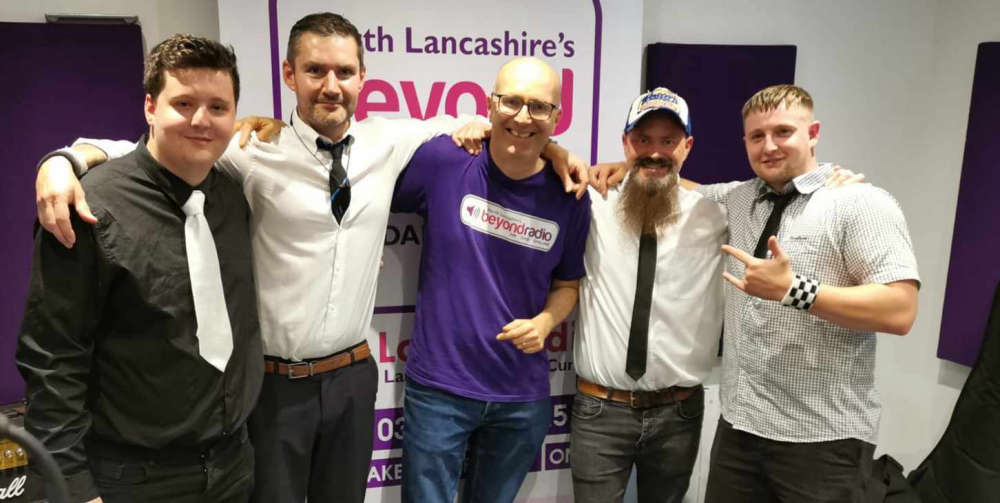 Antiks cover 'My Sharona' by The Knack live on Beyond Radio. You can Listen Again to their full performance on The Resident here.