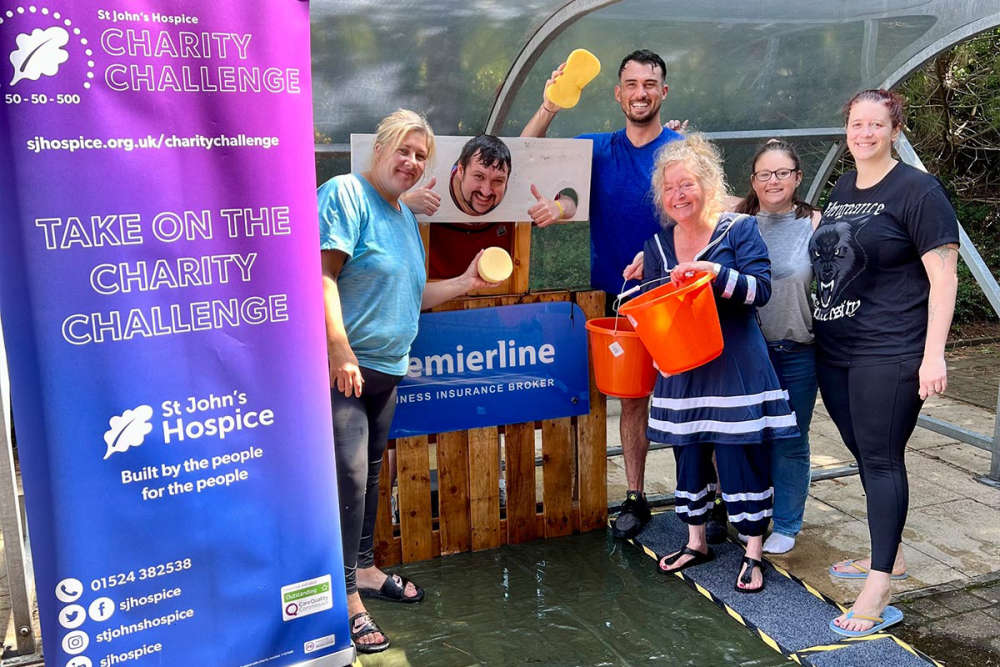 A Lancaster firm has smashed a challenge to raise money for St John's Hospice by taking part in everything from half marathons to bake sales, charity car washes and even an in-office leg wax!
Premierline insurance brokers raised £4,930.55 after taking part in the hospice's 50-50-500 Charity Challenge which asked 50 businesses to raise £500 in 50 working days.
The company based on Mannin Way took part in the 'Great Hospice Bake Off' baking competition, creating delicious food including cakes, brownies, fudge and a show stopping cheese and onion flan.
The marketing team carried out two charity car washes across June, washing as many as 50 cars over two afternoons and raising £270 in the process.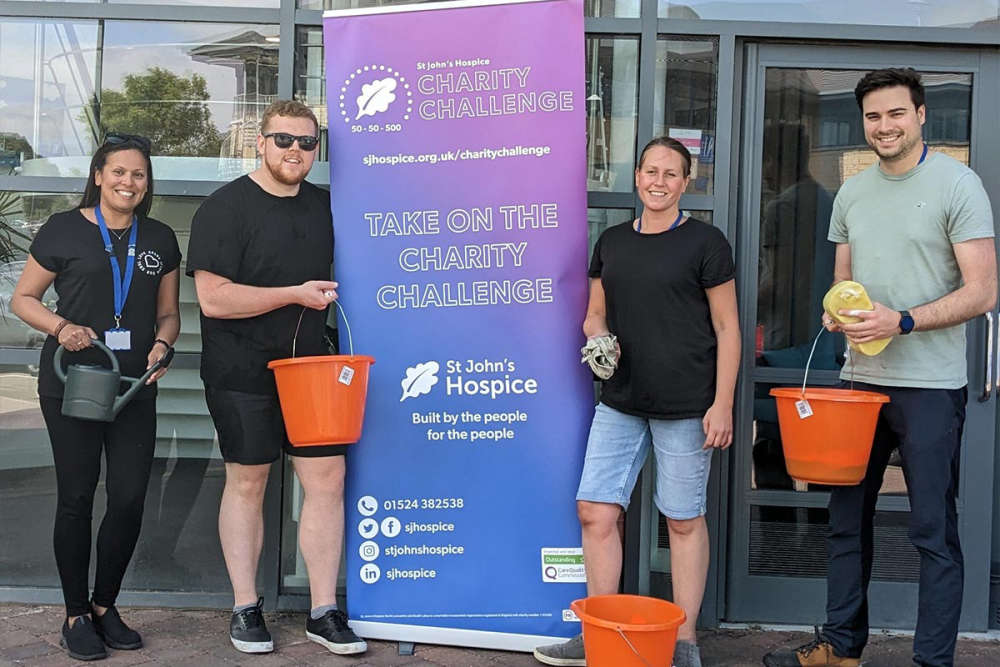 One of Premierline's broker teams took on the challenge by running a football card sweepstake which proved to be a hit in the office!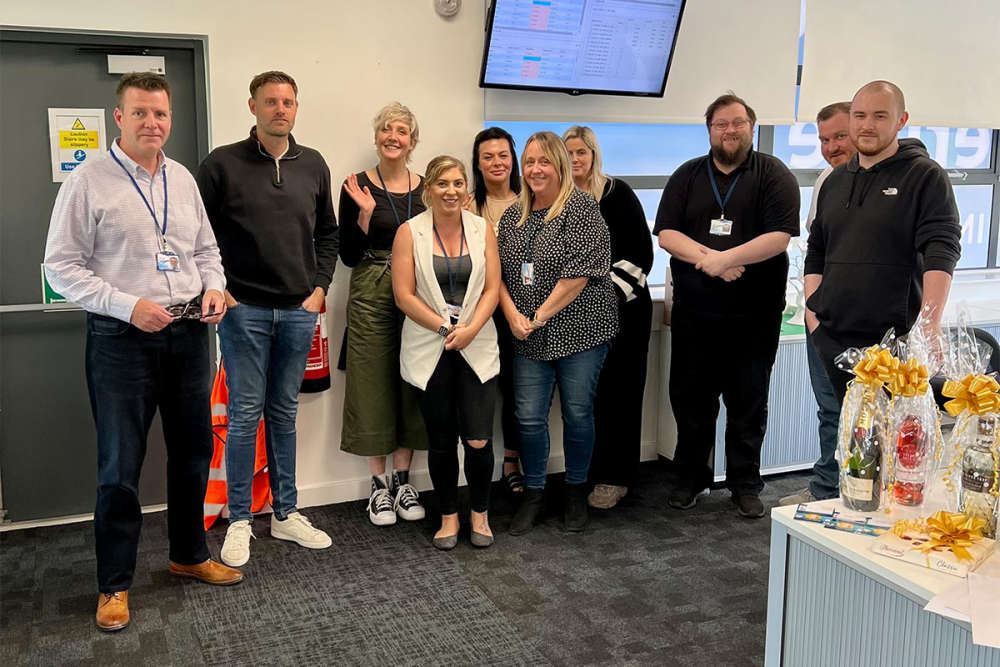 A charity raffle which included prizes donated by businesses across the north west added an additional £720 to the fundraising total.
The final event of the challenge, affectionately named 'Wet a Workmate' involved staff throwing wet sponges at colleagues – a fun afternoon for all involved, especially those throwing the sponges!
Other highlights included the Great Manchester Run, the Heaton Park Half Marathon and a Wainwright's Mountain Challenge which raised more than £2,500 combined towards the Premierline fundraising target.
Various bake and food sales, team quizzes, sales on Vinted, a Eurovision sweepstake and a flower bomb sale all came together to help Premierline fly past the £500 target.
During the challenge, St. John's Hospice had the grand opening of their brand-new charity shop which is situated on Caton Road in Lancaster.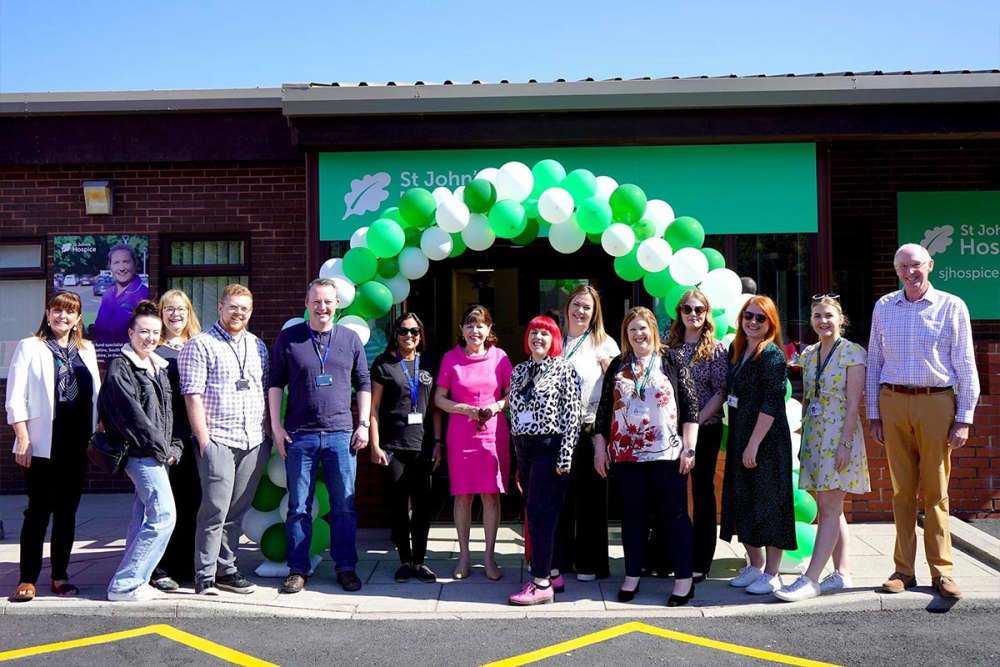 Premierline staff are allocated 20-hours volunteer time each year which means team members are able to use normal working hours to volunteer to help a cause which is important to them. A number of the Premierline team opted to volunteer some time to assist the hospice with the set up and launch of their new shop.
"Involvement in local community causes is so important to everyone at Premierline and that's why we were extremely proud to have been invited by St. John's Hospice to not only take part in their 50-50-500 challenge, but also to assist with the opening of their new shop and to visit the incredible staff and patients at the hospice site," said Stuart Darroch, managing director at Premierline.
"It's been fantastic to see everyone at Premierline come together to support this cause and I am truly thankful for the effort that each individual has put into this challenge."
St. John's Hospice thanked all the local businesses who took part in this year's charity challenge.