Sam Cragg will be the new host of the Weekend Breakfast show on Beyond Radio.
Sam, who also hosts 'Late Night with Sam Cragg' on the station, will be taking over the show from November 5.
Lindsey Kerr, who has been Beyond Radio's Weekend Breakfast presenter for the past few years, will be leaving the station at the end of October.
Lindsey (pictured below) has been with the station since 2019 and has done a fantastic job, including when supporting our output throughout lockdown. We thank Lindsey for his support and wish him all the best for the future.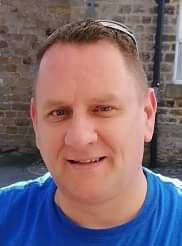 Listen to the Beyond Radio Weekend Breakfast Show on Saturdays and Sundays from 6am until 9am.
You can also catch Roy Ward on Breakfast through the week from 6am to 9am Monday-Friday.