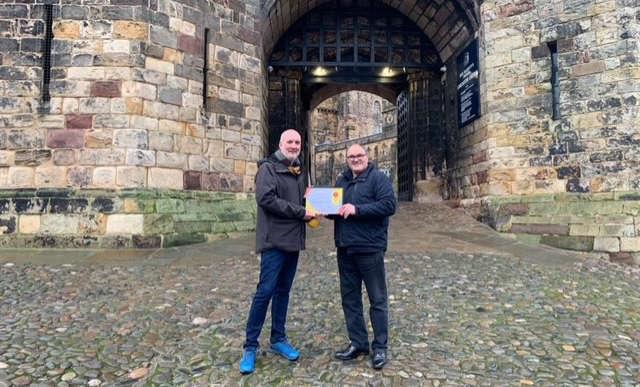 A Beyond Radio presenter has collected an award at Lancaster Castle for being a 'real Lancastrian'.
Paul Fisher was presented with a Lancastrian Award on Friday after being honoured for making a real difference in our community.
Paul, a member of the Beyond Radio board, was given the award by Philip Walsh, chairman of the Friends of Real Lancashire.
As well as being a non-executive director of Beyond Radio, Paul also presents 'The Fishy and Foggy Show' with Matt Fogg and the 'Decadent Airwaves' poetry show with Matt Panesh, as well as providing on-air support for and co-presenting some of our Saturday morning shows.
A spokesperson for the Friends of Real Lancashire said: "Working on Beyond Radio, Paul has promoted local artists and constantly champions cultural events in the North of Lancashire.
"He is a leading figure in the Charge My Street campaign to install more electric charging points He highlights all that is good about Lancashire through his social media and especially focuses on local produce and local businesses.
"He promotes Lancashire via his passion for photography, giving those fortunate enough to follow him the chance to see Lancashire as he sees it.
"Paul, you are a real Lancastrian."
Paul said: "I'm a very proud Lancastrian and I work and have worked with some wonderful organisations and some talented people.
"We should all be immensely proud of our county, its history but most importantly its future opportunities."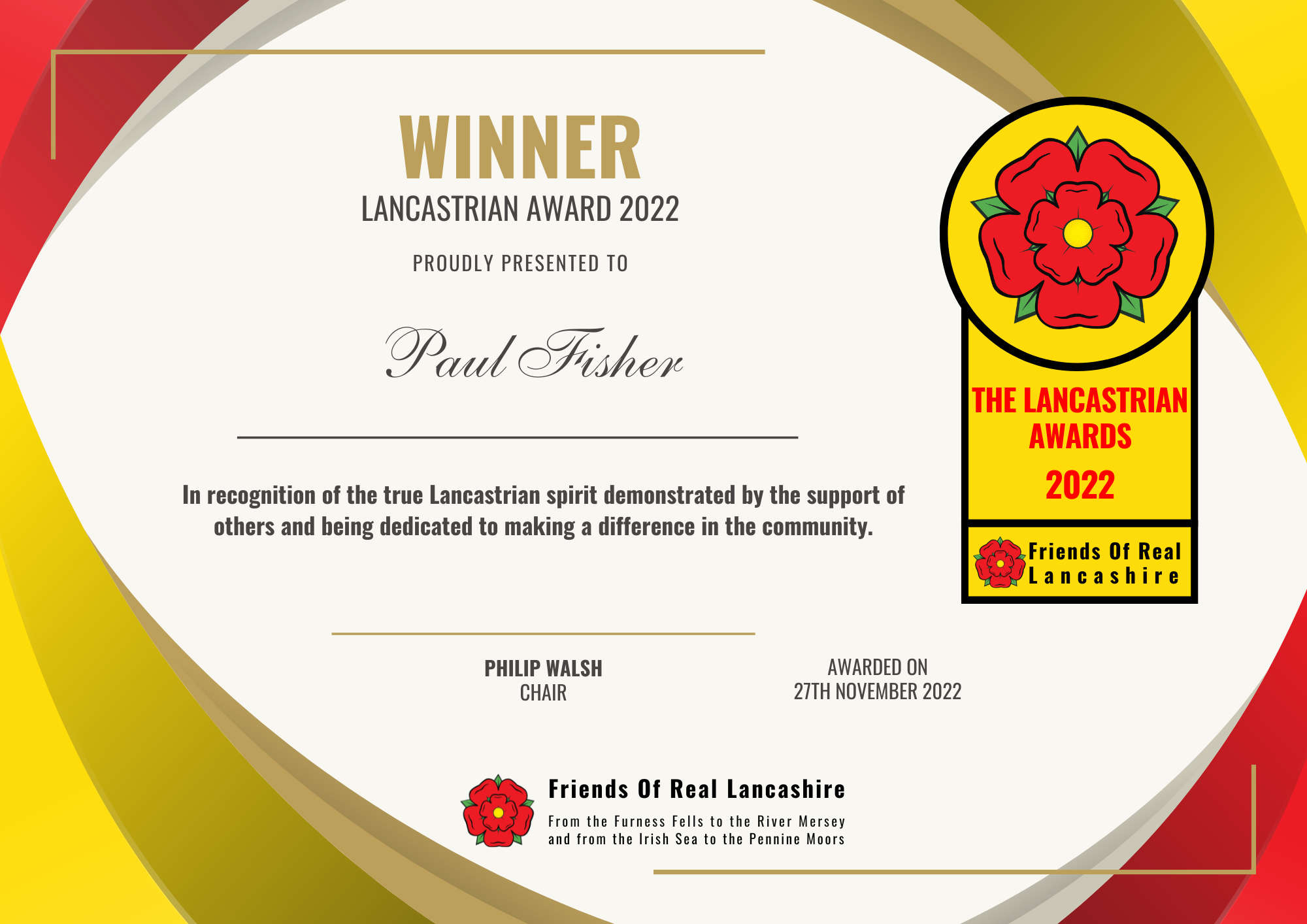 Other people and organisations across the county were also honoured with Lancastrian Awards.
They included Morecambe Heritage Centre, an exhibition of the heritage and history of Morecambe based in the Arndale shopping centre in the town.
The Lancastrian Awards recognise those individuals and organisations who epitomise the true Lancastrian spirit by supporting others in their communities and by being dedicated to making a difference.
To be eligible for recognition, organisations must have a base in the historic county of Lancashire and individuals should have been born in, live in, work in or have some interest in the protection and promotion of Lancashire.
Nominations opened to the public in October, with hundreds of nominations being received from across the county.
The nominations were then shortlisted and categorised.
Later the nominations were judged by a group of proud Lancastrians.
A list of winners can be found at the Friends of Real Lancashire Facebook page.
The Friends of Real Lancashire have been established since 1995. Their aim as a group is to promote, protect and preserve the true identity of the county of Lancashire.