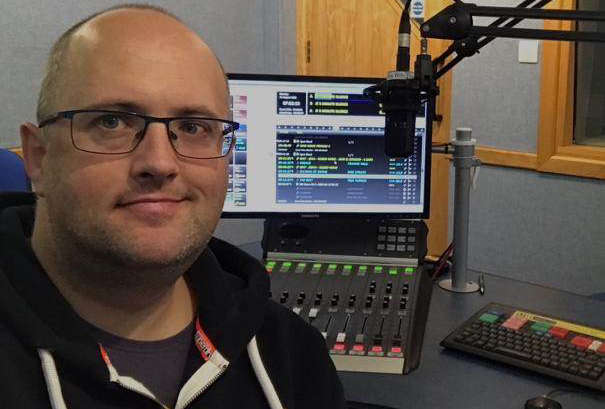 Beyond Radio is delighted to announce that Dave Salmon has been appointed to our board of directors.
Dave will have particular responsibility for Volunteer Training and Development.
Beyond Radio listeners will know Dave as the voice of our regular Shrimps Live commentary of Morecambe Football Club games and our local news/weather bulletins, host of Beyond Radio Afternoons and co-host of our weekly local news show Beyond the Headlines.
''I'm delighted to accept a position on the board at Beyond Radio, and it's great to be invited to be part of such a fabulous team, as the station moves into a fresh chapter in its history," said Dave.
''Real local radio should be right at the heart of the local community, and that's exactly what Beyond offers.
''Chatting to Managing Director, Duncan Moore, it's clear that there are a number of exciting plans in the pipeline, as we look forward to further establishing ourselves as the number one choice for great music and local news and information for our listeners across North Lancashire.''
Dave's radio career began as a journalist and radio presenter across a range of shows and stations all over the country, including The Wolf, BRMB, High Peak Radio, KLFM, Star Cambridge, BBC Hereford & Worcester and BBC Cumbria, among others.
He later became Head of Sport and presenter for Midland News Association across all of the group's stations including Telford FM, The Severn & The Wyre (later Signal 107 and now Greatest Hits Radio).
Dave then became Deputy News Editor for The Bay and its sister station Lakeland Radio, and worked for BBC Radio Cumbria and Greatest Hits Radio Lancashire (previously Radio Wave) before joining Beyond Radio in 2021.
Dave joins the Beyond Radio board of directors headed by our new managing director Duncan Moore, and also including commercial director Nathan Hill, technical director Chris Brookbanks, and non-executive directors Paul Fisher, Jayne Drake and Greg Lambert.