The audio contained on this page is subject to copyright (2019), and users are not authorised to reuse, distribute or make material changes to the audio provided without the written consent of PCM(L) Ltd.
Need a taxi across Lancaster & Morecambe? Coastal taxis cover the whole area.
Hear their catchy adverts below:

Call: 01524 424 424
Supplying quality 'A-Rated' uPVC windows, doors and conservatories right across North Lancashire.
Window and door replacements from your local trusted supplier and installer.
Its less hassle when you buy from Castle


Scott from Castle Windows shows his support of Beyond Radio:

Call: 01524 841314
www.castlewindowsmorecambe.co.uk
Unit 1a Northgate, White Lund Industrial Estate, Morecambe LA3 3AY
Supplying high end, top quality beds in Lancaster. We also stock mattresses, sofa beds and headboards. Call us today for a bespoke bed service.




Bill from Lancaster Bed Company shows his support for Beyond Radio:



Why its important to see the quality of your bed in person, rather than buying online:

Penny Street Lancaster (opposite KFC)
Tel: 01524 874382
Email: lancasterbedcompany@gmail.com
Website:www.lancasterbedcompany.co.uk
M6Media create affordable websites. We design websites for businesses locally and nationally. We specialise in full online shop, e-commerce websites to help businesses expand their portfolio.


Office 17 - 3 Hampson Lane, Lancaster, LA2 0HY
Tel: 01524 874 130
Email: info@m6media.co.uk
Website: http://www.m6media.co.uk/
For a great nights sleep at a great price, visit Bedland Morecambe.
Free local delivery and removal of your old bed.


Marine Road West
Morecambe
Tel: 01524 874560
At Lancastrian Estates we put you, the customer, at the heart of everything we do and exceptional service is not just offered but guaranteed. We have over 100 years of local property experience and combine this with the latest technology to ensure our client's properties sell fast.


56 Church Street
Lancaster
LA1 1LH
Tel: 01524 555800
Email:https://www.lancastrianestates.co.uk/
Website: lancaster@lancastrianestates.co.uk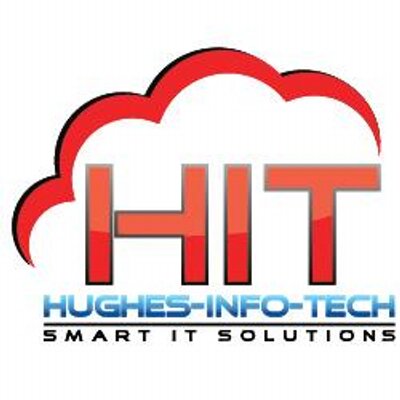 Hughes Info Tech supply and install CCTV Cameras, home automation, cyber security, business telephones & broadband. Also providing a wide range of IT services including hosting & data centre services.


The Business Centre
6 Lines Street
Morecambe
LA4 5ES
Email: info@hit247.co.uk
Phone: 01524 238 999
ICU Security Services is an approachable, professional company with a wide range of experience in the security sector. With over 15 years of experience in the industry it is our belief that no problem is too big or too small for us to help.


44 Pedder street
Morecambe
LA4 5EA
Tel: 01524 401340
Neck pain? Back pain? Old sports injuries? Fairway Physio provide treatment and rehabilitation to suit your individual needs.




Rob came in for a chat on-air:

Based at Lancaster Golf Course
Call: 07493 301568
The Port Of Lancaster Smokehouse has an enviable reputation for smoked foods. We also smoke fish and meats on behalf of customers. For the best quality smoked fish and smoked meats visit us.


Tel: 01524 751 493
http://www.lancastersmokehouse.co.uk/
West Quay
Glasson Dock
Lancaster
LA2 0DB
At Butcher & Tonic there's over 80 Gins and 11 Tonics, a wide range of Wines and Beers, Real Ales.
Discover our hand crafted menu serving local sourced British cuisine.


Tel: 01524 844 451
74 Church St
Lancaster
LA1 1ET
Bay Healthcare offer a wide range of new and used mobility scooters. Also suppliers of rise and recline chairs and adjustable beds and stairlifts.


Call: 01524 752 563
Email:info@bayhealthcareltd.co.uk
Address: Unit 40, Galgate Mill, Chapel Ln, Galgate, Lancaster LA2 0PR
Ask Insurance Services – A small insurance company with a big heart based in North Lancashire are an independent company with access to a wide range of insurers. This allows us to offer a wide range of insurance products that reflect your personal, business, leisure and lifestyle interests.


Carnforth Business Hub
2 New Street, Carnforth
Lancashire, LA5 9BX

Saffron Indian
Morecambe's finest Indian Cuisine. Call to book your table and try our fantastic food for yourself.


6 Skipton St, Morecambe LA4 4AR
Tel: 01524 417788
TRSR Tyre Bay
Car or van tyres worn out or bald? Call TRSR Tyre Bay for new and part worn tyres at great prices. Recovery services also available. Call Gary!


Heysham Business Park
Bare Dental Clinic & Dr Dadswell has been practising dentistry for over 15 years. He has a broad range of experience in techniques used to relax patients and treat dental problems.
6 Fairhope Ave,Morecambe, Lancs, LA4 6JZ
Tel: 01524 418194
A2B Locksmiths work around the Lancaster area in and with the domestic and commercial markets and offer Insurance work and burglary repairs, also as a part of our sevices we offer new UPVC Locks and can fit new locks to BS3621.
A2B Locksmiths also can also repair UPVC doors & windows, also offering a mobile Key Cutting facility. Our service is always fast, friendly and reliable.
A2B Locksmiths Limited
Telephone: 01524 66357
Mobile: 07801 546760
SPONSOR OF BEYOND BUSINESS NEWS
BusinessGiftUK.com Supply branded and promotional merchandise to charities and businesses across Lancashire.
See www.businessgiftuk.com
OTHER SPONSORS (SHOWS & FEATURES)
Castle Windows – Sponsors of Time Checks
Castle Windows – Sponsors of Car Stickers
Bedland Morecambe – Sponsors of Weather
Standens MOT Centre – Sponsors of Breakfast
Standens MOT Centre – Sponsors of Mid Morning
Reese Tiles and Flooring – Sponsors of Monday Motown
Trimpell Sports and Social Club – Sponsor of Sunday Afternoons