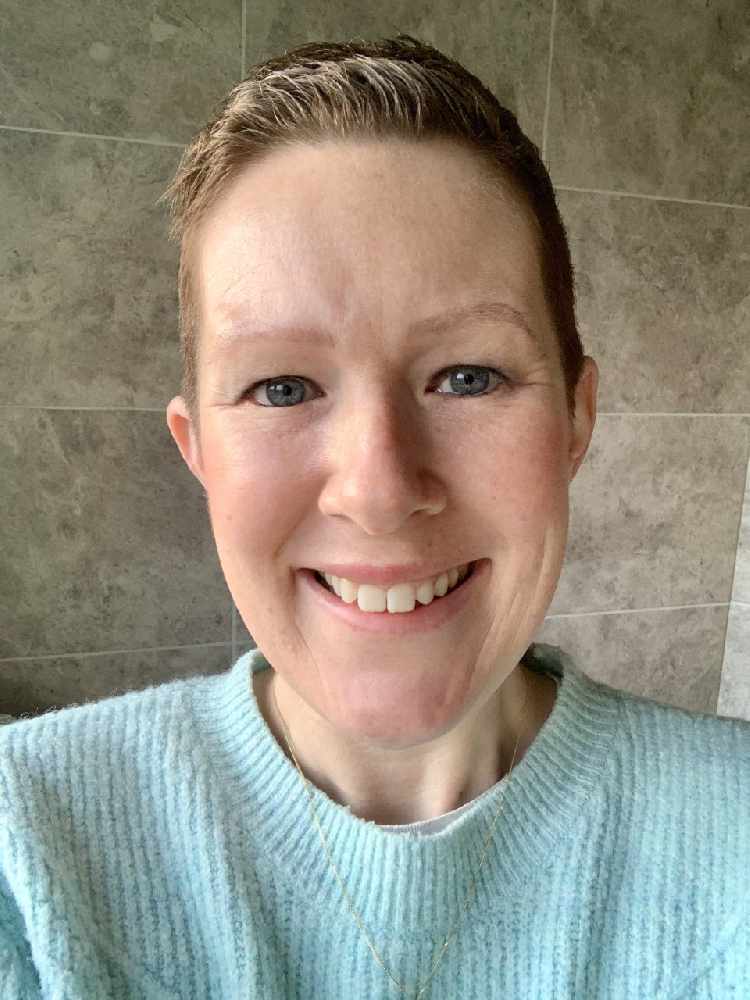 Mum-of-three, Mel Bunting, from Garstang
A new initiative between GPs and hospital services aims to help patients waiting for surgery in Morecambe Bay to improve their general health before their operation. Patients seeking a new referral will also benefit.
The new approach has been captured in a Patient Charter, which invites patients to set goals for themselves, to both improve their own health, and to support the NHS by helping the maximum number of patients become fit and well more quickly. It supports patients to make positive health changes – and underpins the correct treatment choices.
Some treatments, especially surgical operations, can affect your body for several months afterwards and prior poor health reduces your body's ability to recover from treatment. Simple changes, such as exercising more, eating more healthily or reducing how much alcohol you drink before your operation can all help to increase your ability to recover.
Many patients will be aware of 'rehab', where people are supported after surgery or treatment. Support before surgery is known as 'prehab' and ensures patients are in the best condition to face, and recover from, surgery. It's a bit like training for a race; with possible far-reaching benefits.
Studies show that smokers are at almost double the risk of non-smokers of dying following an operation; obesity (where your body-mass-index is more than 30) doubles your risk of blood clots, infections and heart complications; and diabetic patients often stay in hospital for longer than non-diabetics due to complications.
Support services offered across Morecambe Bay include: stopping smoking; alcohol and drug use reduction and increased physical activity. GP practices and surgical teams across Morecambe Bay will be able to signpost patients to local services including access to health and wellbeing coaching.
A small number of patients already on a waiting list for a procedure who are assessed as being most at risk of poor outcomes while they wait for a surgery date are being 'fast tracked' into the Set for Surgery programme.
Mum-of-three Mel Bunting, from Garstang, recently had surgery to treat breast cancer. She describes how she sought to improve her health before surgery: "I did it for my kids.
"When I was diagnosed with triple negative breast cancer, it was a massive shock to us all. I am a mum to three young children who needed me fit and well. I knew I had a mountain to climb in terms of treatment and that surgery was the first part I had to conquer. It felt like I had lost control of my health, and then, I realised there were some things I could continue to do and some things I could do more of, in order to prepare my body for what it was going to have to endure. I was able to take back some positive control.
"In the run up to my surgery date, time seemed to slow down, but going for daily walks really helped me manage my stress from the waiting, and the target I set myself of hitting 10,000 steps each day gave me a little challenge to keep my focus.
"Eating more fruit and veg and cutting out alcohol also felt like a sensible way for me to ensure I was fully fuelled and doing everything I could to reduce risks and speed up recovery time, meaning I could be back home with my family as soon as possible.
"The "Set for Surgery" initiative wasn't live when I was preparing for my surgery, but I certainly would have welcomed it. Having support is so very important and I firmly believe that having been able to positively contribute to my health needs prior to surgery helped me recover quicker and taking control in terms of my overall health also gave me the strength and determination to get well. I'd urge other patients who are preparing for surgery to grab hold of this offer of support and go for it – get set for your surgery!"
Dr Rahul Keith, a GP at Lancaster Medical Practice and part of the team developing 'Set for Surgery' welcomed the new approach, saying: "New Year is a time when we all think about positive changes we can make in our lives. For those waiting for an operation or treatment, or who might need this soon, here is a great opportunity to begin to make changes that will help you face and recover well from whatever treatment lies ahead for you. You will be given as much support as you need to reach your goals."
Dr Wendy Craig, Lead Consultant General Surgeon, at University Hospital Morecambe Bay Trust added: "We know many patients have been disappointed this year that their planned operation hasn't gone ahead and some will now be waiting for many months. Patients can also wait longer to see their GP and in turn, come to our clinics. As we start a new year with hope for better times, I'd urge all patients to take up this opportunity to improve their general health. When they do finally get their appointment, they will be in the best possible health to recover well from their treatment. There is support there for you."
The Patient Charter has been developed through consultation with more than 1000 previous patients, local Healthwatch partners in South Cumbria and in Lancashire, as well as key individuals from the Surgical and Anaesthetic care group in the Trust and GP practices across Morecambe Bay.
Sue Stevenson, Chief Operating Officer, Healthwatch Lancashire, also welcomed the new initiative: "Healthwatch has been an advocate for strong relationships based on trust between patients and the health and care professionals who support and look after them for a long time. We've talked about working better together to develop a better understanding of how we can look after ourselves so that the time and resource provided to make us better when we are sick are put to the very best use especially when there are so many demands on that expertise.
"This is why the development of the Patient Charter has come at just the right time. Sometimes being signposted to someone for advice and support is just what is needed to provide the motivation and drive to make healthy changes. It's simple but can be really effective."