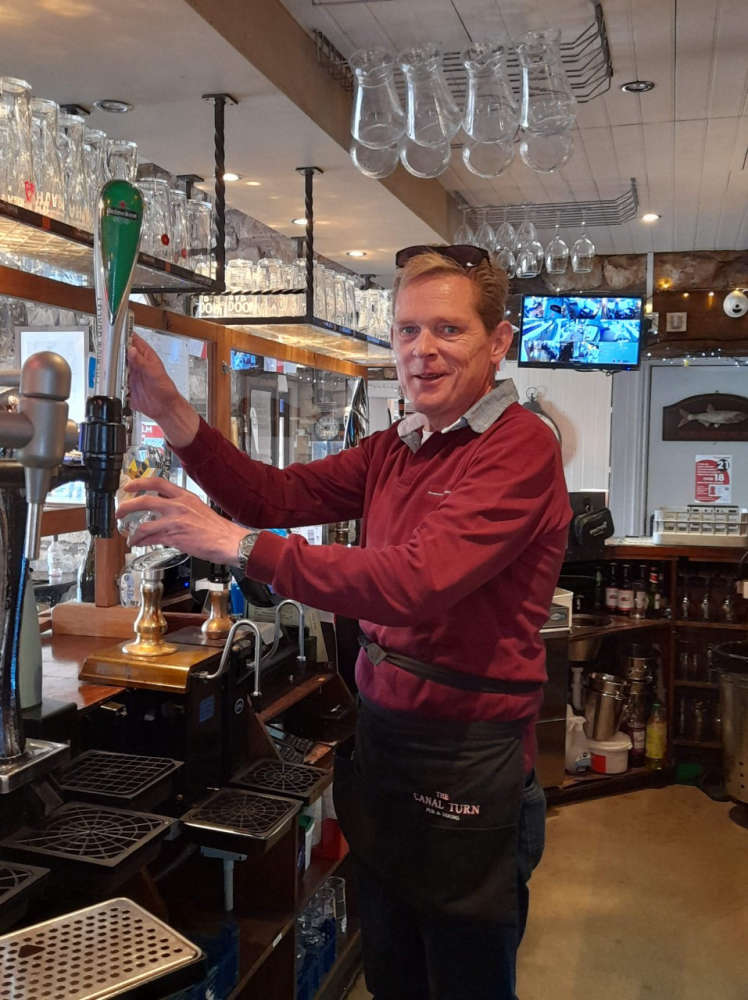 A local landlord at Carnforth's popular community pub The Canal Turn calls a 'crisis situation' for the pub and claims the property owning company are "bankrupt of business ethics and morals."
In a recent social media post Bill Johnston, the current landlord of Carnforth's popular waterside pub, has published an open letter in which he details about his 'unfair treatment'.
The letter, addressed to Punch Pubs CEO Clive Chesser, explains that Mr Johnson has met all contractual obligations under his current tenure but their senior management has decided to fire him.
Speaking in the post, Mr Johnston says:
"This has unimaginable consequences for the company and me personally."
"I have done everything asked of me, and more, and [their] site has had huge value added, both monetary and reputational."
Mr Johnston was a regular in the Carnforth local and says he'd seen the general deterioration of the pub before his tenure.
"I quickly made major improvements to the site, together with significant investment and implemented most of the ideas within the business plan, together with all of the community engagement initiatives that have become famous locally and now a key part of the fabric of local people's lives."
"In 2019 we were awarded 'Regional Publican of the Year'. Soon after came national recognition at the Great British Pub Awards, shortlisted for 'Best Local' and 'Best for Entertainment."
"Punch are now trying to screw me and have served 3 months' notice to leave."
"Punch look bankrupt of all business ethics and morals. It is truly shocking."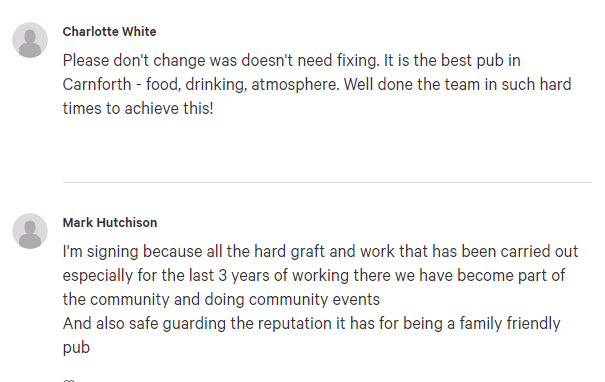 IMAGE: Public comments upon hearing the news.
A petition has now been set up to call for Punch Pubs to 'act fairly' which can be accessed via the pub's Facebook page.
Punch Pubs Chief Operating Officer Andy Spencer tells us:
"We are aware of the situation at The Canal Turn and are respectful of the local community concerns. The Canal Turn remains an integral part of the Punch Pubs portfolio, and we are in dialogue with our publican Bill in an attempt to reach an amicable resolution."