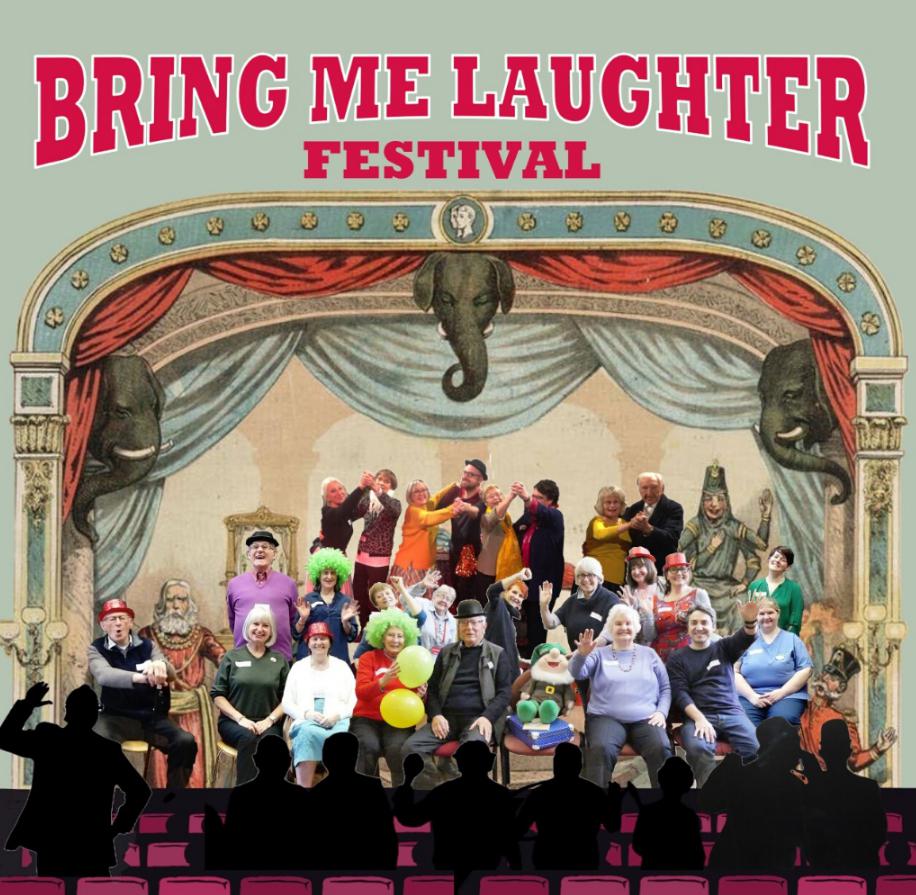 A pandemic hasn't stopped The Dukes from bringing laughter to people living with dementia in North Lancashire, and a new festival to celebrate this achievement and reach even more people takes place online this February.
The Lancaster theatre has programmed dementia friendly activities for seven years and the festival is the culmination of the Bring Me Laughter project funded by the Wellcome Trust.
Starting in 2019, Bring Me Laughter centred on understanding laughter's role in communication between people living with dementia and their carers.
"As far as we know, there hasn't been any scientific research into the link between laughter and the brain of someone living with dementia," said Gil Graystone, The Dukes inclusive film and theatre officer.
"During our previous sessions, we became very aware of how much laughter was produced among people with early stage dementia and we were interested to find out why that was the case."
Regular workshops and screenings on the theme of local light entertainment heritage and involving a total of almost 40 people took place at The Dukes, at More Music in Morecambe and Carnforth Station Heritage Centre and with a further 30 care home residents in Morecambe and Heysham.
When COVID-19 hit, Bring Me Laughter 'at home' was introduced where activities were sent out and in September, sessions began remotely.
The festival, originally due to happen last May at The Dukes, has had to move online too from February 22-26.
Together with partners from University College London (UCL), The Dukes has lined up an interesting mix of free talks, a film premiere, virtual exhibition and live discussions.
The premiere of a short animated film co-created with Bring Me Laughter artists and participants featuring ideas explored in the sessions will be one of the festival highlights, screened on February 26.
The festival also sees the launch of With You, a new handbook of creative activities produced in consultation with carers and written for anyone caring for a person living with dementia at home. An accompanying talk by volunteer Mary Porter takes place on February 23.
On February 22, there's a virtual walk around the Capturing the Moment exhibition in London produced by Elizabeth Clough who created drawings during Bring Me Laughter sessions.
Among festival speakers are Sebastian Crutch, professor of neuropsychology at UCL's Dementia Research Centre, talking about understanding dementias through the arts on February 22 and UCL professor of cognitive neuroscience, Sophie Scott whose talk on February 26 asks What is Laughter?
Several guests working in arts and dementia are also involved with the festival via live Zoom chats on February 24 and 25 and other festival activities include a movement session on February 22, a collaborative arts workshop on February 23 and a singalong on February 24.
Booking for the festival opens on February 3. Tickets are free but donations to the Alzheimer's Society are welcome. To book and see the full festival programme, visit https://www.eventbrite.co.uk/o/the-dukes-bring-me-laughter-festival-32221886307