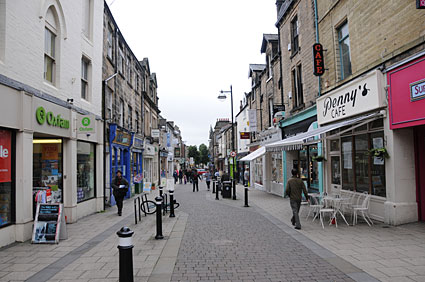 The group of fourteen local teenagers, who are aged 14-17, were arrested following investigations into assault following two attacks in Lancaster in October.
Police reported that a 19 year old man suffered a broken eye socket and a woman aged 20 required hospital treatment after a group of youths began to verbally abuse them as they walked with friends in Lancaster city centre on the 3rd of October. The man was punched in the face while the woman was also punched before being dragged to the ground and kicked a number of times. Another teenage girl who tried to call 999 for help was also dragged by her hair.
Four people were also assaulted in Lancaster's Williamson Park, in what Police described as a transphobic hate crime.
Inspector James Martin said: "These were two particularly shocking and violent incidents where several people, without provocation, were targeted. Everyone has the right to live free from fear of abuse. Abusing someone simply because of who they are is unacceptable."
The suspects arrested are all from Lancaster and Morecambe and have since been released pending further investigation.