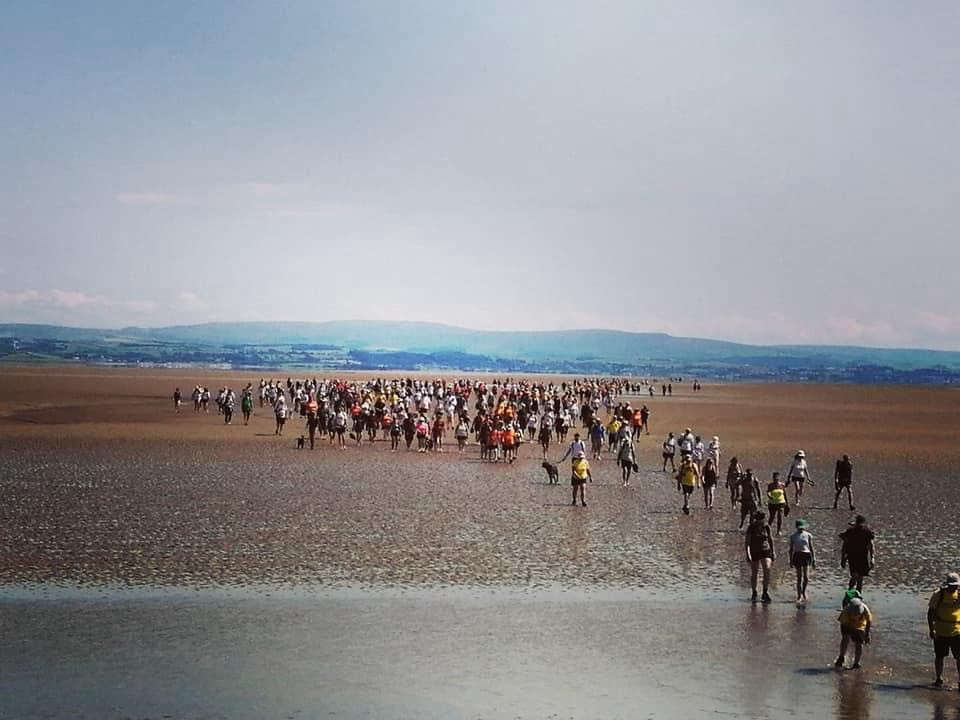 Sunday saw the most blissful weather – ideal for a charity walk, one which saw hundreds of fundraisers head for the cross bay walk in aid of St John's Hospice.
Local people in their hundreds took to the 8.5 mile trek across the sands from Arnside to Grange-Over-Sands in some scorching heat. Keeping hydrated along the way and taking in the beauty that surrounds was all part of the adventure.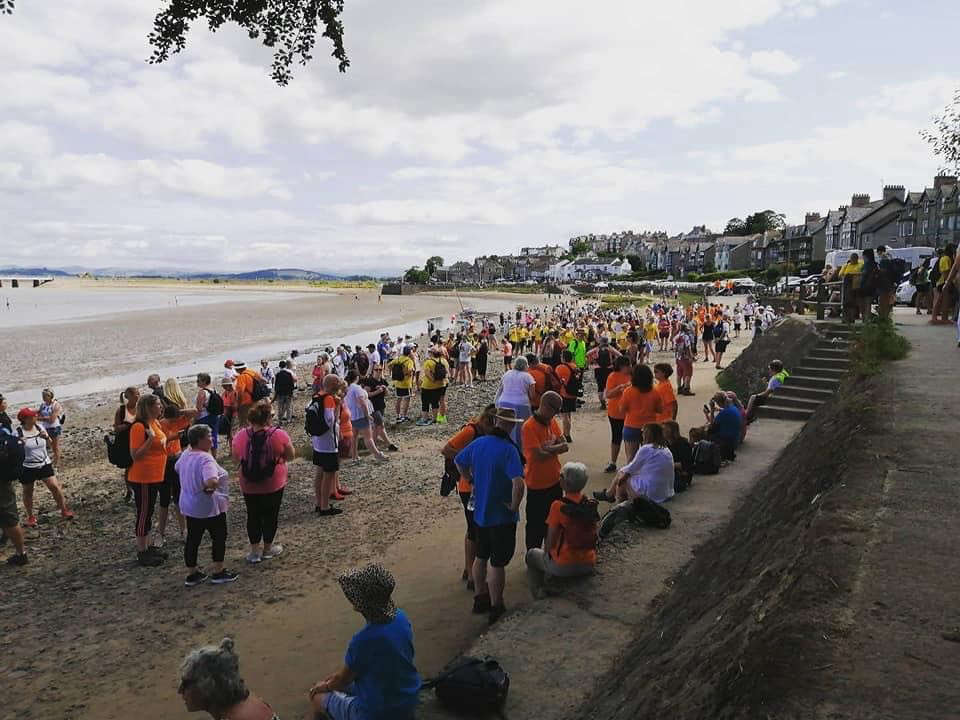 Speaking on behalf of the local hospice, a representative tells us:
"We are so proud and grateful of all our supporters, weather you walked, sponsored or cheered from the side-lines."
"We would also like to thank our wonderful volunteers for marshalling both of our walks this year and the team 'Guide over Sands Trust' for organising a safe and thoroughly enjoyable walk for everyone"
This was the final walk across the bay for 2021 however new dates for 2022 will be announced around November time – keep listening to Beyond Radio for more details of these.