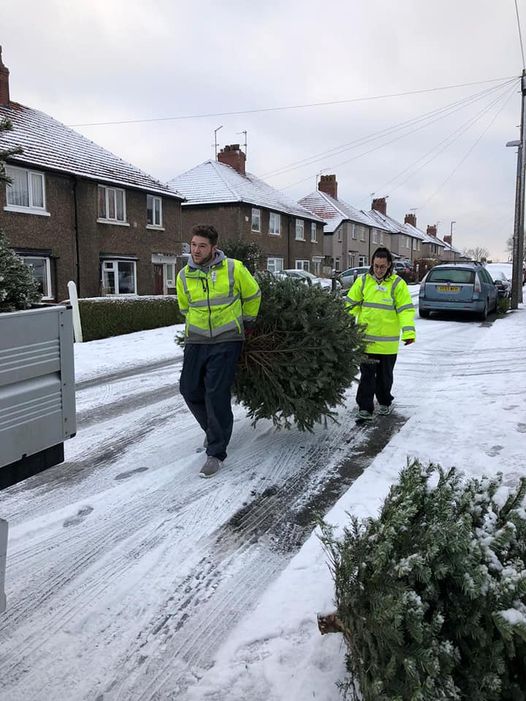 The St John's Hospice annual Christmas Tree collection raised £28,000 this year thanks to generous local people who participated in their recycling scheme.
St John's were so overwhelmed by the success of the scheme, where local residents can request their Christmas Tree be collected at the end of the festive season and be sent for recycling for a small fee, that they were able to make donations to other local charity and community groups.
£500 donations were made by the hospice to Escape2Make, Unique Kidz & Co, Lancaster District Homeless Action, Morecambe Bay Foodbank and North West Blood Bikes Lancs & Lakes.
Jenny Natusch, founder of Escape2Make, a local community organisation that supports 11-18 year olds in the district thanked St John's saying,
"On behalf of all at Escape2Make and all the 11-18s who benefit from us a very massive thank you for sharing your Christmas Tree money with us! . It's so generous and humbling. Charities in need helping other charities in need. We won't ever forget this kindness!"
St John's Hospice offer their grateful thanks to the community for their generosity and support and look forward to offering the same service next Christmas.