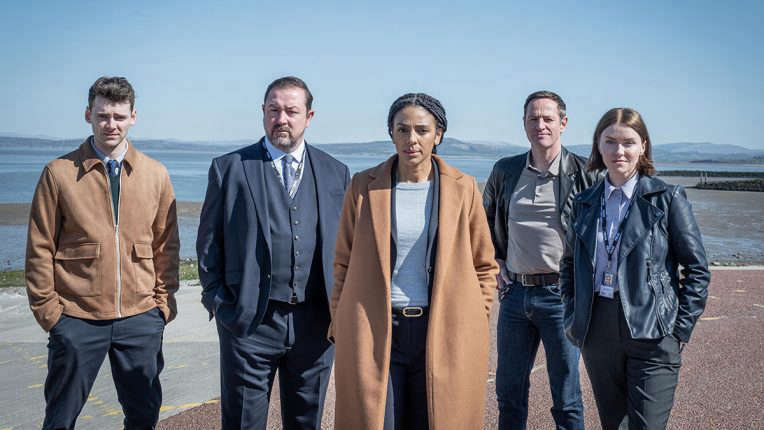 A series of road closures have been announced for the filming of The Bay TV drama in Morecambe.
They include a closure of part of Marine Road West (Morecambe Promenade) on Wednesday, July 13, for the filming of some driving scenes.
The road will be closed from its junction with Regent Road to its junction with Central Drive from 9pm on July 13 to 2am on July 14.
Marine Road Central will be closed from Northumberland Street to Queen Street from 10pm on Thursday July 14 to 2am on Friday July 15.
Low Road in Middleton will be closed from its junction with Middleton Road to a point past the southerly junction with Hall Drive from 10am until 10pm on July 13.
The full length of Hall Drive in Middleton will be closed from 8am on Friday July 15 to 2am on Sunday July 17.
Road closures have already been in place on Wakefield Avenue (June 29), Church Street (June 30) and Back Yorkshire Street (July 1).
The full list of road closures is available on the Lancashire County Council website.
In a letter to residents and businesses, The Bay team thanked the people of Morecambe for their "welcome and accommodation over the previous years' filming", and thanked them in advance for "any cooperation which will help us to achieve our filming goals".
Filming is currently under way for series 4 of the hit ITV crime drama filmed in Morecambe, written by Lancaster-based Daragh Carville.
The fourth series sees Marsha Thomason (Cobra, White Collar) reprise her role as Morecambe CID's Family Liaison Officer, DS Jenn Townsend. Marsha stars alongside series regulars Daniel Ryan (Innocent, Home Fires), Erin Shanagher (Peaky Blinders, Censor), Thomas Law (The World's End, A Cinderella Story) and Andrew Dowbiggin (Cobra, Coronation Street). The series also sees the return of Barry Sloane (Six, Revenge), Georgia Scholes (Hollyoaks), David Carpenter and Emme Haynes.
Joining the new series as guest cast are Joe Armstrong (Gentleman Jack, Happy Valley), Claire Goose (Waking The Dead, Unforgotten), Ian Puleston-Davies (Coronation Street, Pennyworth, Tin Star), Karl Davies (The Tower, Happy Valley), Christopher Coghill (Slow Horses, Home Fires). Tom Taylor (Us, Doctor Foster), Eloise Thomas (Chloe), Will Oldfield (The Goes Wrong Show) and Ella Smith (CBeebies Presents: The Tempest).