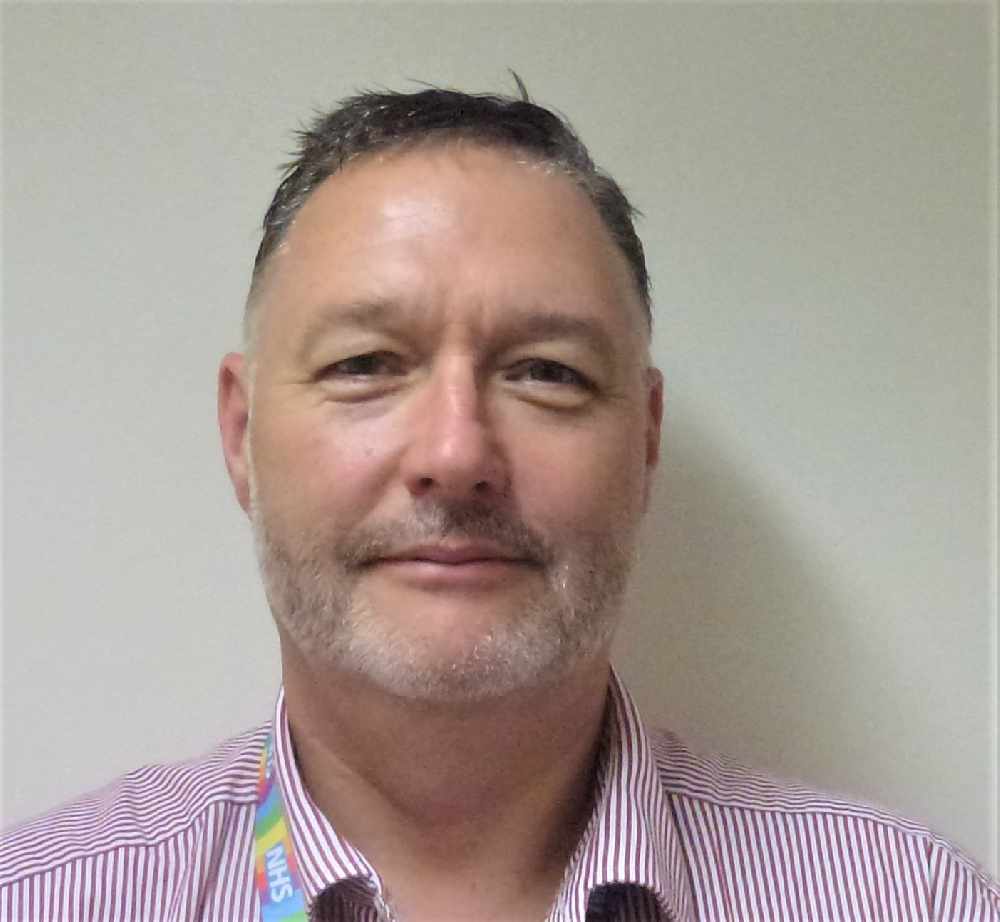 David Wilkinson Director of People and Organisational Development UHMBT
Colleagues at University Hospitals of Morecambe Bay NHS Foundation Trust (UHMBT) increasingly feel the Trust is a great place to work, according to the annual NHS Staff Survey which was published this week.
Morale is higher than the national average, despite the huge challenges that the COVID-19 pandemic has posed and colleagues feel more confident about reporting incidents and raising concerns.
Scores for equality and diversity are higher than the national average; a positive development which is also reflected in the Trust being awarded first place in the top 50 of 'The UK's Most Inclusive Employers' in 2020.
There were significant improvements in a number of other areas, when compared to previous results, including:
There has been an improvement in bullying and harassment indicators.
A majority of colleagues – 70 per cent - feel happy with the standard of care provided by the Trust.
Fewer colleagues have attended work while feeling unwell.
The majority of colleagues agreed/strongly agreed that they would recommend the Trust as a place to work. This is equal to the highest ever score and an increase on the previous year.
UHMBT had a good response rate to the survey in-line with the national response rate, with 3,273 (49 per cent) of colleagues from all care groups and corporate departments taking the time to provide feedback.
David Wilkinson, Director of People and Organisational Development for UHMBT, said: "I would like thank colleagues for participating in the survey and for everything they do, day in, day out, making a positive difference to colleagues, patients and the communities we serve.
"The NHS has never before experienced a year like this one and the 2020 staff survey gives us an opportunity to understand our colleagues' experiences. The results will enable us to build on what we are doing well and identify and learn from experiences that are not so positive.
"Both in Morecambe Bay and across the NHS, the pandemic has, of course, affected colleague experience. For example, at UHMBT and nationally, perceptions about immediate managers, team working and work-related stress have all worsened in 2020 as the need for fast decisions, deployment to different departments or roles and new practices took hold.
"Significantly more colleagues gave positive answers to questions relating to safety culture which had deteriorated in 2019, but there is still work to do to return to the higher scores of 2018. Positively, morale is marginally higher at UHMBT than the national average."
When questioned about the Trust's mission to become 'A great place to be cared for; a great place to work', 66 per cent of colleagues agreed/strongly agreed that they would recommend UHMBT as a place to work.
The Trust is currently working on its talent management and leadership development approach to enable every individual to be the very best they can be. As in previous years, the Trust's leadership teams will be looking closely at the survey findings and seeking further feedback to support and improve colleague experience across teams and locations.
The Trust has also been working with the Good Governance Institute (GGI) to undertake a review to understand how well the organisation's governance processes are working and to make improvements. Among the many findings, the review noted that within UHMBT there is a keenness to celebrate "what is good", a strong commitment to resolving any issues, an impressive commitment to diversity and inclusion and a positive commitment to the recruitment and retention of staff. The GGI review can be viewed on the link at the end of this story.
To ensure that colleagues' needs are well cared for, the Trust is currently offering a series of 'Staff Support Clinics' led by the People and Organisational Development Team and the Union Staff Side Team.
Ben Maden, Chair of Union Staff Side for UHMBT, said: "After one of the most intense years the NHS has ever faced, now is the time for coming together, learning and making many more positive changes for the benefit of all staff at UHMBT. While it is easy to dwell on the low points, we must not forget all of the positive progress we've made.
"We are making a dedicated effort to look at how, as an organisation, we can better support all colleagues. The aim of the Staff Support Clinics is to identify areas within the Trust that are in need of increased support and for us to learn how we can better support our colleagues.
"As well as being there to give advice, we will be looking for recurring themes and cultures, and what is working well in some areas and not in others. We'll be raising matters with senior managers to develop a strategy together, looking at how to remedy any issues."
David added: "Supporting colleagues' psychological and physical wellbeing will continue to be a priority as we recover and restore services affected by the pandemic.
"Our cultural transformation programme to create 'A great place to be work; a great place to be cared for', will continue to focus on developing a positive, fair, inclusive, and learning culture. Our colleagues can be reassured that we will do everything possible to support them in the coming months and years."
The results of the NHS National Staff Survey are available to view at: https://www.nhsstaffsurveys.com/Page/1056/Home/NHS-Staff-Survey-2020/