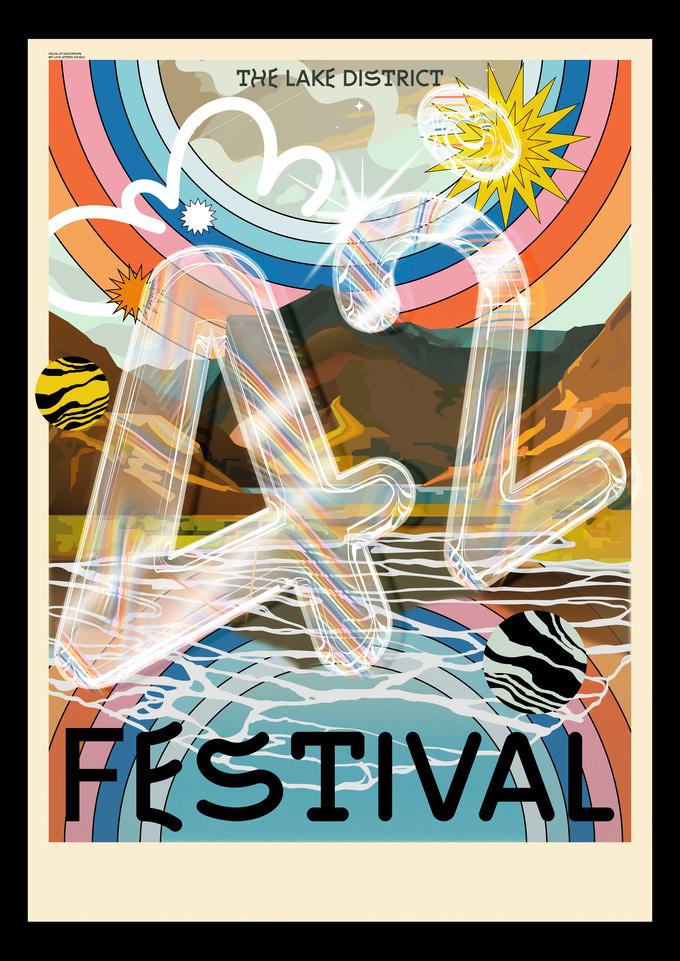 A local singer/songwriter is one of the co-founders of the new 42 Degrees Music and Arts Festival set to take place in the lake district this July.
Imogen Rae is part of a team who has put the festival together in order to celebrate the best in musical and artistic diversity.
Talking about the festival, at which she herself will be performing and which is based in the beautiful setting that is Hutton-in the-Forest, Imogen said,
"We are super excited to present a preliminary line up of our favourite up-and-coming UK artists who will be performing at 42 Degrees. To headline the weekend we have London-based producer Ash Walker who will join forces with the empowering singer Yemi Bolatiwa and jazz group Ebi Soda, famous for their unmistakable energy. Kendal-born Lekhani Chirwa, performing her thought provoking, sell-out show, "Can I touch your hair?". From slightly further afield, we have Jazz/punk quartet Skwid Ink and the ethereal vocals of Puellae and Feeo and DJs Aletha and Spaces & Places who will perform lengthy sets, allowing them to dig deep into their musical influences and record bags. We feel blessed to also have the talents of Wandering Wires, Thin Blue Collective, Jealous Tina, Still Pidgeon, and Garfunkel on the bill for our first year.
Our Fringe-esque stage will feature an exciting range of performers, including comedy from the ingenious JazzEmu and epic beatboxing from Shamime Ibrahim known for her performance in the Hollywood bowl with Jason Mraz."
Imogen went on to say that In addition to discovering new artists, they are keen that festival-goers discover new creative interests to continue after the festival weekend. That's why they'll be running a variety of workshops, jamming sessions and arts-and-crafts stations where you can share and discover skills with other festival-goers. These include dance workshops from contemporary dance company Herd Of; photography workshops from Cumbria-based Signal Film & Media and tie dye workshop. There will also be the opportunity to embrace your artistic side with the chance to add your own brush strokes to the inaugural Festival Canvas.
Festival goers will also be able to relax at The Outdoor Picture Palace open air cinema from the Lake District, where they'll be featuring a selection of inspiring short films from emerging filmmakers.
The organisers are very mindful of the impact the festival will have on the environment and have been finding ways to make it as sustainable as possible. Festival decorations are upcycled; our stash is carbon neutral; there are vouchers to incentivise car share and every ticket comes with a reusable festival cup to cut down on plastic waste.
Many local businesses have comitted to joining the festival including Roots To Go, Windermere's Fellside Coffee, Kelly's Kitchen and The Outdoor Picture Palace. With support also coming from collaborators such as: LoveMusicHateRacism, Tight Lines, Morecambe's More Music, Wild Paths Festival and Arts Emergency.
A range of ticket packages are in place from Bronze to Platinum, each package having a re-usable festival cup and additional rewards. Details can be found on our Kickstarter link https://tinyurl.com/jx7vk27
Further details can be found at :http://www.42degrees.co.uk https://www.facebook.com/events/298016681787528