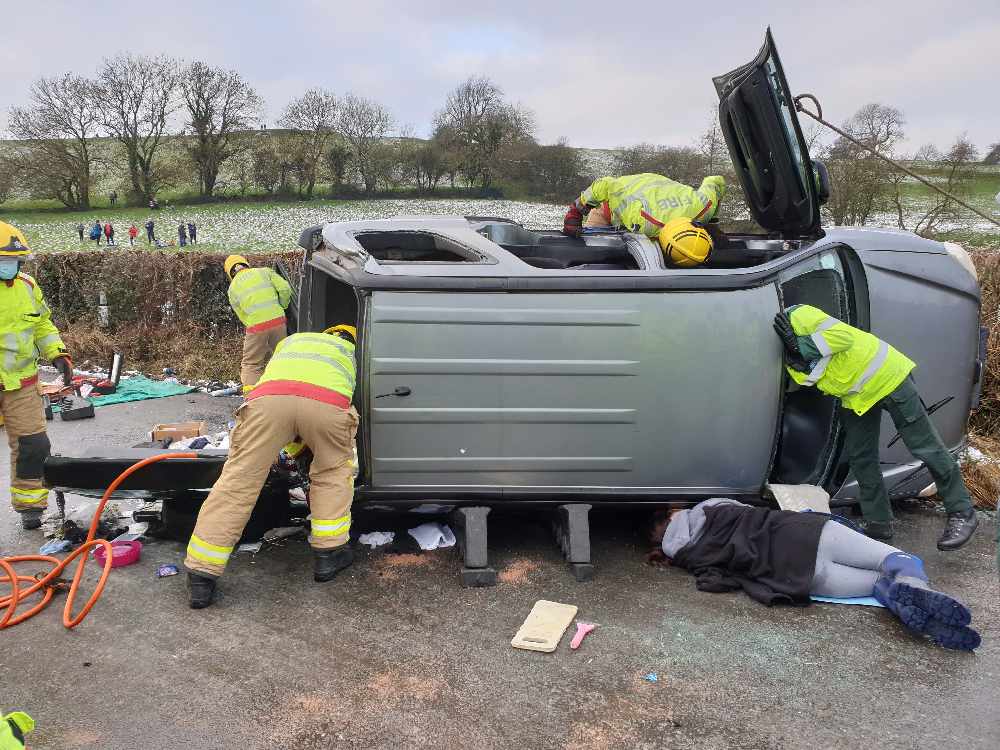 The Air ambulance attended the scene of an accident in Torrishome today after the driver of a silver Honda lost control on ice.
Police, fire and ambulance service attended to support the rescue efforts on Slyne Road.
The driver is understood to be suffering back injuries and was airlifted to Royal Preston Hospital.
Lancashire Police have issued a fresh reminder that when we experience sub-zero conditions, to avoid using untreated roads where possible.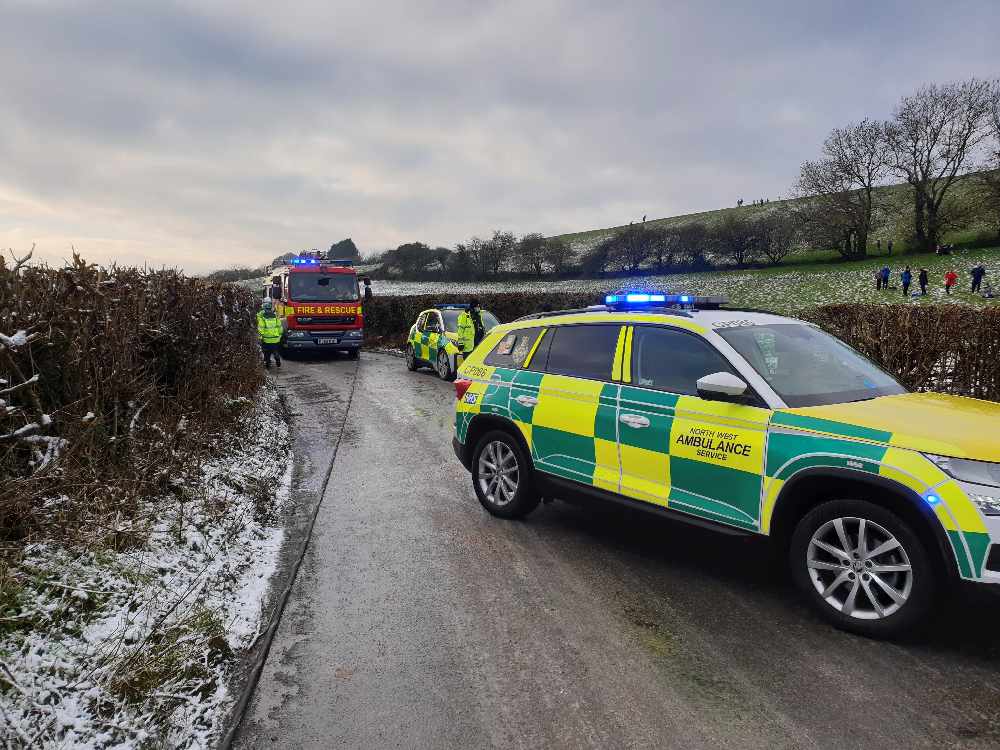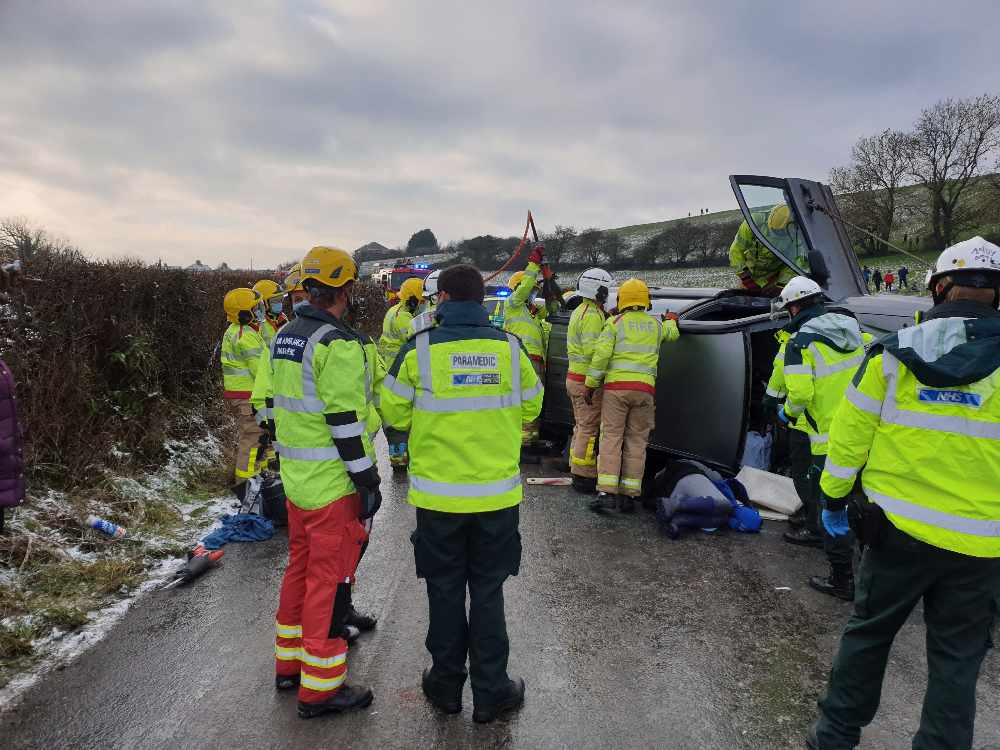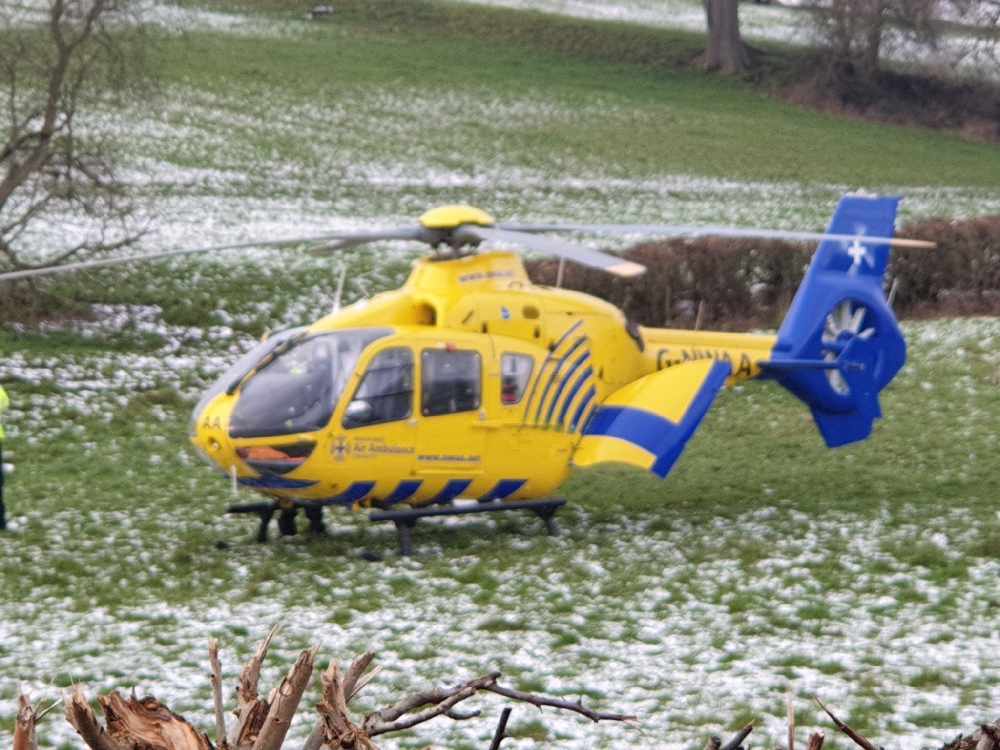 IMAGES CREDIT: @LancsRoadPolice