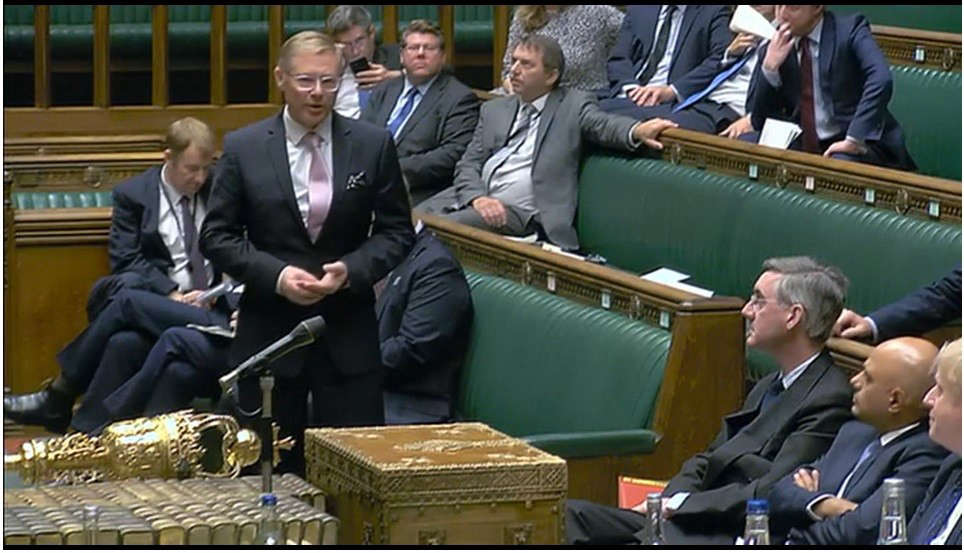 During Yesterday's statement to the Commons Prime Minister Boris Johnson announced an overhaul of the Care system, announcing a new £36 billion package to tackle NHS backlogs and reform adult social care – ensuring our health and social care service builds back better from the pandemic.
This will be funded by a UK funded by a UK wide 1.25 per cent ringfenced Health and Social Care Levy – that will help to tackle NHS backlogs, reform adult social care, and bring the health and social care system together on a sustainable footing.
During the statement David Morris MP said the following:
I can probably say that in the last 18 months during lockdown I have seen more of the NHS than most people—I have had a neck operation, my baby was born, my back exploded, for want of a better word, and I was paralysed—and I would like to go on record and thank the Royal Lancaster Infirmary for getting me walking again and looking after me and my family.
I say the following in a collegiate sense to everybody. What the Prime Minister has done here is what Andy Burnham wanted to do 10 years ago but never brought it through when he was the last Labour Health Secretary and the shadow Secretary. What the Prime Minister is doing is brave, but I have been saying for years when knocking on doors in my constituency, "Put an extra penny on taxation for the NHS," and everyone has agreed with me. So, whatever these tax rises are going to be, so be it: we have to protect the NHS—it is our moral duty.
In response the Prime Minister Boris Johnson said:
It is wonderful to see my hon. Friend looking so well, and I echo his thanks to our healthcare professionals for everything they do. I believe it is the fixed view of the British people that after a very difficult time it is fiscally right and responsible to protect frontline healthcare and support the NHS but also at the same time to fix the underlying problems, of which social care is just one.