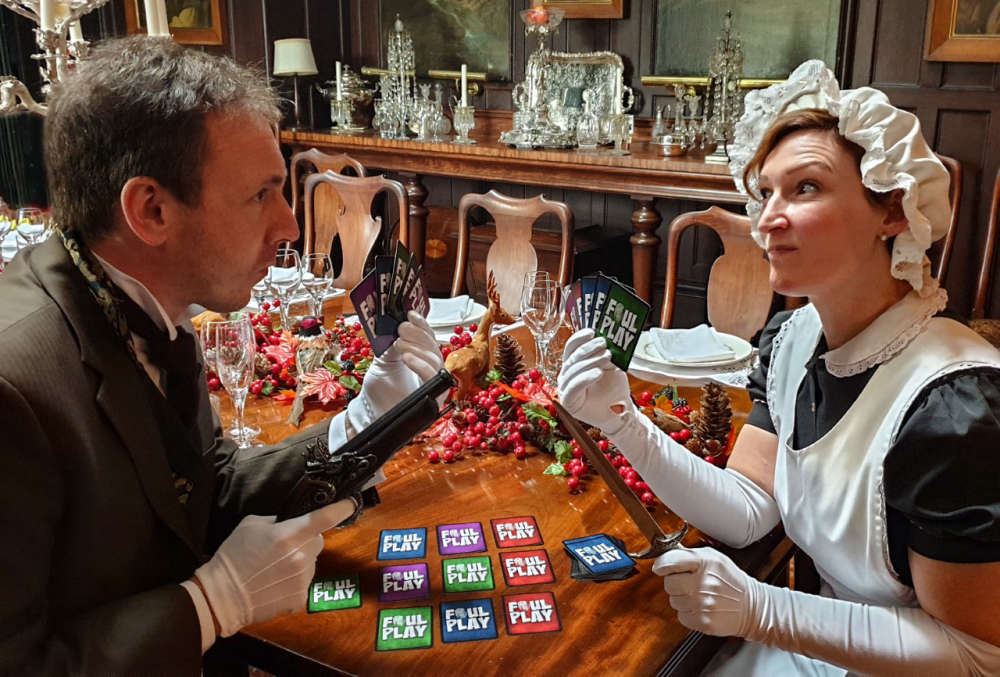 A card game that was created in Morecambe which was to help a local entertainment company survive throughout the pandemic has just garnered two industry awards. 
Foul Play : The Murder Mystery Card Game has just been awarded the Imagination Games Seal of Approval in the Imagination Gaming Awards as well as being crowned 3rd Place in the Family games category of The BlogOn Toy Awards 2021.
Ben Cooper-Muir one of the creators of the game tells Beyond Radio:
"When the pandemic first hit and all live events were cancelled we weren't sure our company would make it through," explains Ben Cooper-Muir one of the directors of Lancaster & Morecambe based After Dark Murder Mystery Events, "We effectively had all of our income wiped out, so we had to adapt and think on our feet! That's when we came up with the idea of creating a card game. The majority of other entertainment companies had opted to create online entertainment, so the market became flooded pretty fast. Besides, we knew that we'd be back to live events sometime (or at least we hoped we would be) so we wanted to come up with something a little bit different that we could continue investing in after the lockdowns had ended."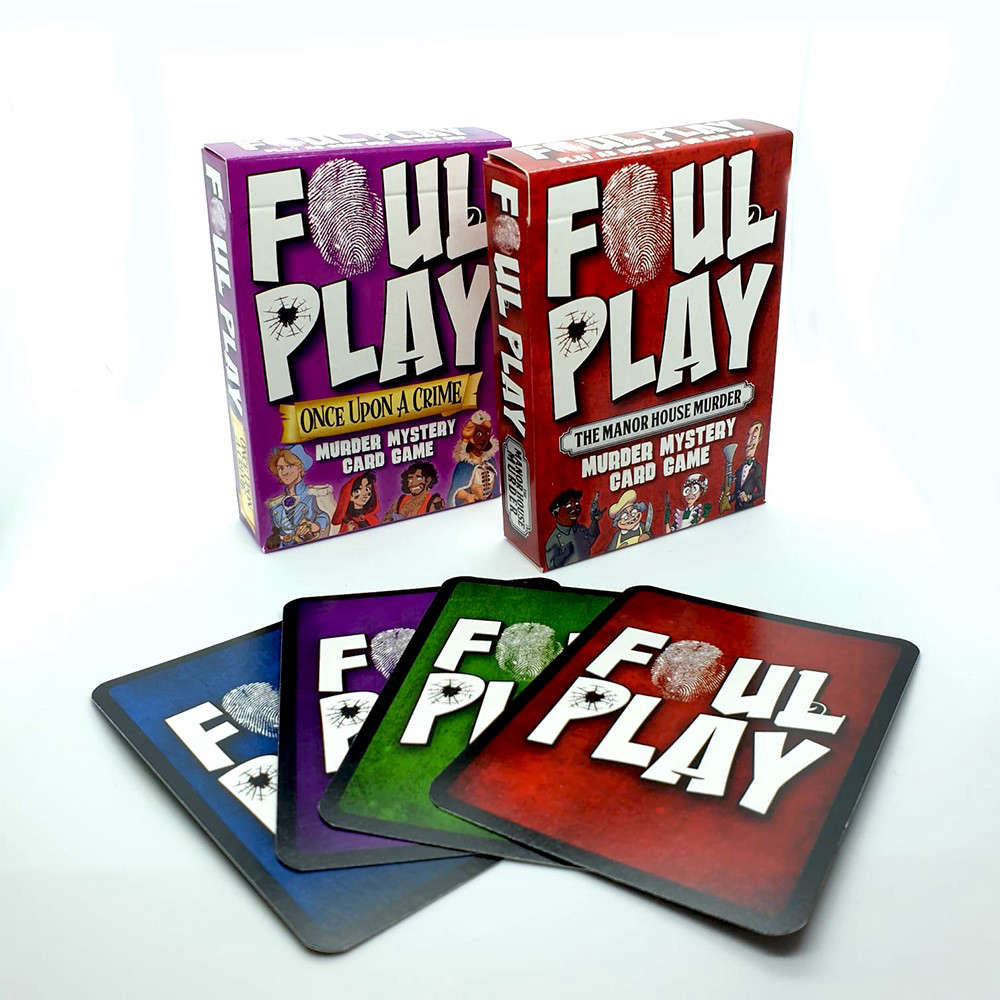 So one fateful evening, Ben and his partner Lee decided to come up with a whole new way to murder people. Keeping their cards close to their chests they plotted and schemed until Foul Play : The Murder Mystery Card Game was born. So, what to do next? This is where After Dark enters the picture. After all, Ben and Lee were two of the operators of the infamous murder mystery company. Maybe they could collaborate to bring the game to the masses. When Lockdown restrictions were eased a top-secret meeting was held with the other criminal masterminds behind After Dark, Helen Burrows, Sophie Webster & Tom Fisher and a pact was made. The game would be launched and licensed under the After Dark banner. In true After Dark style, the team burst into action and then began the beta testing, design updates, promotional planning, character changes, proofing, proofing and more proofing until finally all the kinks were ironed out, mysteries solved, and FOUL PLAY : Manor House Murder came to life!
The team didn't stop there though! Due to the popularity of the first game, a second version 'Once Upon A Crime' was put on the table, designed, and then launched on Kickstarter. Fully funded in under 48 hours the team at After Dark had another success on their hands and players had another murder in theirs!
"We had hoped to be able to continue selling the game after the pandemic was over," continues Ben, "but we had never dreamed that it would be this popular and to win awards for the game is just amazing! We're really grateful to everyone who voted for us and have purchased a copy so far to support us during the pandemic."
So what next? Well, now that live events are back on the cards, the team at After Dark Murder Mystery events have created a live tie-in show that works alongside the card game!
"We're all entertainers at heart and it's great to be back performing again, but now we know we can create games, it's just another string to our bow and we can use it as another way to bring our own special brand of murder, mystery and entertainment to the masses!"
Foul Play: The Manor House Murder and Foul Play: Once Upon A Crime are available to buy for £8.95 each + p&p from www.foulplaygame.co.uk or you can find out more about After Dark Murder Mystery Events by visiting www.afterdarkmurder.co.uk