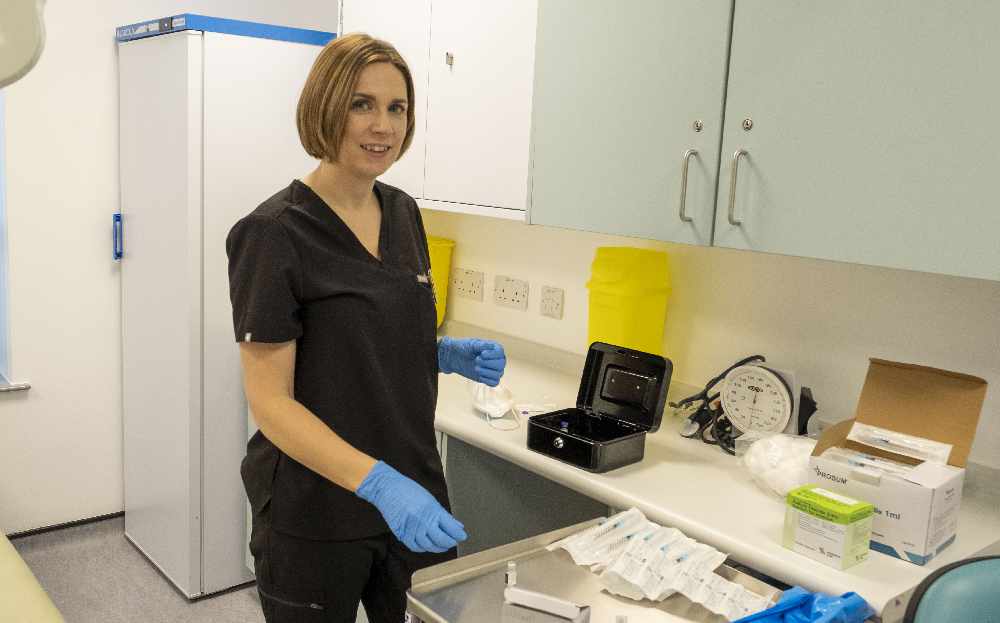 Dr Lauren Dixon, GP Executive Lead for Children and Young People at Morecambe Bay CCG
Two teams that have been providing mental health support to children within education settings have been praised for breaking down barriers and providing vital support.
In 2019 Morecambe Bay Clinical Commissioning Group (CCG) announced that it had been successful in a bid to be awarded funding for a joint initiative by NHS England and DfE which would enable the implementation of Mental Health Support Teams in schools.
Enough funding was secured for two teams in the Morecambe Bay area, one covering Morecambe and Heysham schools and the other one covering Barrow Peninsular High Schools. Each team has six mental health professionals and 8,000 children in each area have access to the support they provide.
The teams have been able to offer wider support to the schools from January 2021 whilst they finished off their training, and within only two months, the feedback has been positive. Pupils at the schools have renamed the service "Moving Mindsets".
Andrea Amacna, Deputy Safeguarding Lead and Head of Year 9 at Walney Secondary School said: "Since welcoming the mental health practitioners into Walney school I have been so pleased with the support they have been able to offer.
"I've seen such positive changes within the students since they've been referred and it has been wonderful that they have been picked up so swiftly by the fantastic team working with our school, this service is having a really positive impact on the wellbeing of our students.
"So far, we have had around 30 pupils who have taken part in one-to-one support CBT therapy sessions and the list is growing. It's a vital service for Walney and I'm so grateful for this fantastic team."
The teams provide early intervention on mild to moderate mental health issues, such as exam stress, behavioural difficulties or friendship issues, as well as providing support to the staff to develop a whole school approach to mental wellbeing.
They act as a link with local children and young people's mental health services and are run and managed by Barnardo's while supervised by NHS staff.
Beverly Martindale, Safeguarding Manager at Lancaster and Morecambe College said: "To be able to liaise with a Mental Health practitioner for guidance and support is a very new experience for Lancaster and Morecambe College (LMC). It has given both me and the senior management team at LMC the confidence to know that we now have a professional service in place to help support our young people and vulnerable adults."
Proposals for schools to have Mental Health Support Teams were set out in the Children and Young People Mental Health Green Paper and Long-Term Plan for the NHS.
Dr Lauren Dixon, GP Executive Lead for Children and Young People at Morecambe Bay CCG said: "This is fantastic news for the local area and I'm so happy to hear that the schools are already seeing the benefits of having Mental Health Support Teams available to them.
"For many children, lockdown restrictions have been particularly difficult so providing support for their mental health is vital and we would encourage them and their families to seek help if needed.
"Having Mental Health Support Teams in schools means that children with mental health needs get help at a much earlier stage and our CAMHS services can then focus on those who need the specialist input they provide.
"The bid was specifically targeted to meet the needs that young people have told us about, and it was developed in partnership with schools, the voluntary sector, CAMHS and local authorities."