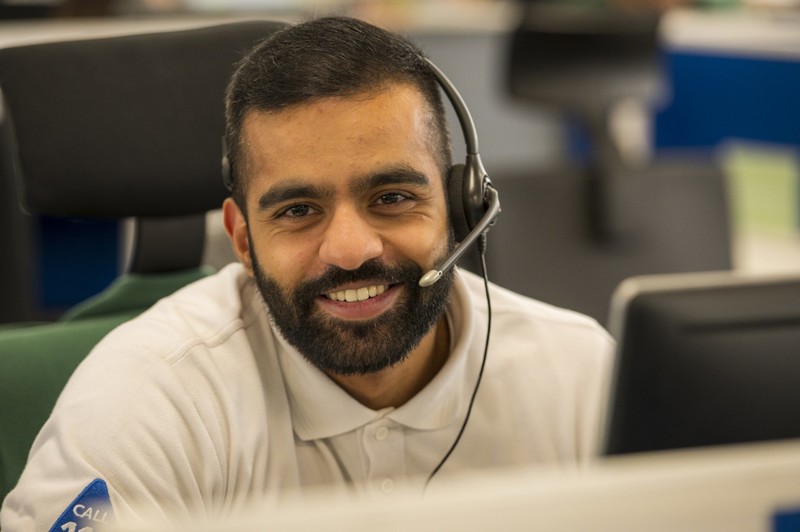 Bay Health and Care Partners are urging people in Morecambe Bay to know how to look after their health this Christmas as they offer advice on where to get the most appropriate support.
As the bank holidays approach, it's important to know where to go if you need to access healthcare services over the festive period, so that we can keep services available for everybody who needs them.
If you or a member of your household has coronavirus symptoms (a new continuous cough, high fever, loss of taste or smell), it is vital that you and those you live with immediately self-isolate and get a coronavirus test: www.gov.uk/get-coronavirus-test.
Throughout the winter months, there are some things you can treat yourself at home, for example small cuts and grazes or coughs and colds – so it's important to keep your medicine cabinet well stocked. The Royal Pharmaceutical Society recommends you include the following in your medicine cabinet:
· A first-aid kit, including bandages, plasters, a thermometer, antiseptic, eyewash solution, sterile dressings, medical tape for dressings and tweezers
· Pain relief such as aspirin, paracetamol and ibuprofen for aches, pains and high temperatures
· Oral rehydration salts to replace lost minerals and fluid after a fever or vomiting and diarrhoea
· Anti-diarrhoea tablets to relieve symptoms of diarrhoea, although these will not help with the underlying cause
· Antihistamines which can help with allergies
· Indigestion relief remedies
You can pick up all these items at your local pharmacy.
Ben Merriman, a GP Practice Pharmacist working in Morecambe Bay, said: "Remember your pharmacist is an expert who can advise you about any medications you have been prescribed and give you clinical advice and over-the-counter medicines for a range of minor illnesses. Pop into your local pharmacy where you can be sure to get the best health advice – and you don't need an appointment."
Not all pharmacies will be open over the Christmas and New Year bank holidays; so take a look at the opening times here: Pharmacy opening times in Morecambe Bay
Many illnesses, including coronavirus, can be avoided by good hand hygiene so it's important to wash your hands regularly - particularly after going to the toilet and before eating, to help reduce the spread of germs. Washing hands also lowers the risk of catching norovirus, which is a stomach bug that causes vomiting and diarrhoea
GP practices will only be closed on the bank holidays over Christmas and New Year and remember that the rest of the time you can access GP appointments in the evening and weekends by calling your practice and requesting an appointment.
If you have an urgent medical issue, your first thought might be to visit A&E but it may not be the right place for you. By contacting NHS 111 first, either by phoning 111 or visiting 111.nhs.uk, the service can ensure you access the most appropriate health service for you (for children under 5 call 111).
Dr Jim Hacking, GP Executive Lead for Urgent Care at Morecambe Bay Clinical Commissioning Group, said: "People who need emergency care should still call 999 straight away. Those people who are not in serious danger but need urgent attention should contact NHS 111 First either by telephone or online.
"They will be spoken to by a trained professional and a clinician if needed. If it is decided they should go to the Emergency Department (A&E) then they will be given a suitable time to attend and staff at the hospital will be expecting them."
If it is a life-threatening situation you should phone 999 immediately.
As we navigate through the Christmas holidays, it's also important to look after your mental health. The festive period can be a difficult time for many people, but this year it will be especially so, due to the fact that many plans have had to change in order to stay safe and protect each other from coronavirus.
There is plenty of help available to support those who are struggling, take a look at a list of mental health support across Lancashire and South Cumbria: www.healthierlsc.co.uk/MentalHealthSupport
If you need urgent help as you are in mental health distress, then there is always someone you can call.
Lancashire and South Cumbria Foundation Trust's Mental Health Crisis line is staffed by trained mental health professionals who are able to provide assessment and referrals to appropriate services – ring it if you need to access services or for advice about someone who needs treatment/support.
The Mental Health Crisis line is available 24 hours a day, every day of the year, call 0800 9530110 or you can find the local numbers here: www.lscft.nhs.uk/local-crisis-teams
For more information about looking after your health over Christmas, including tips for staying well in winter, visit: www.morecambebayccg.nhs.uk/your-health/looking-after-your-health-over-christmas