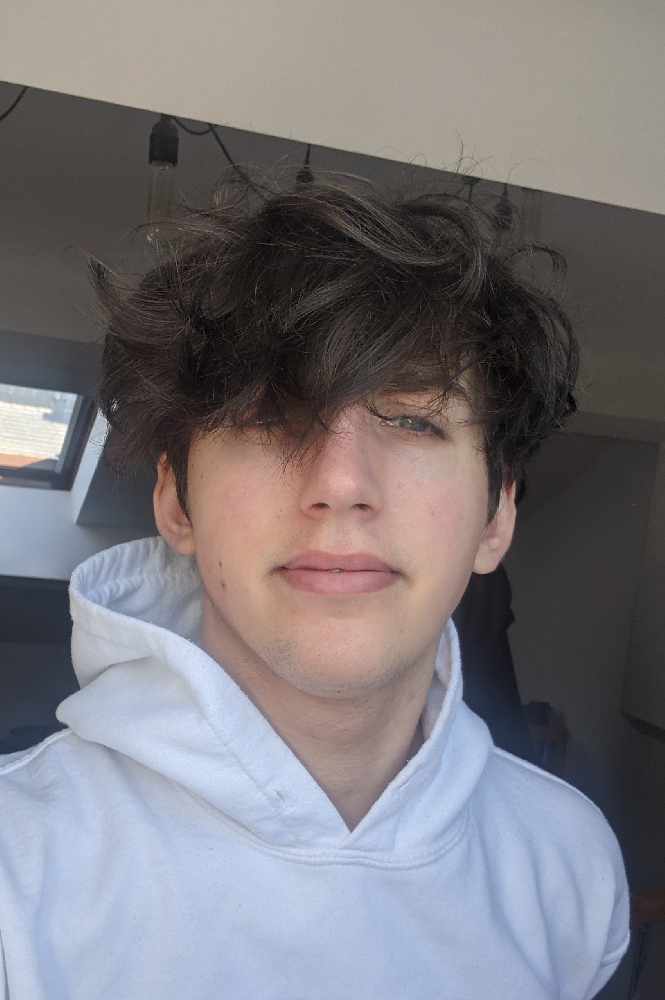 Miles Davis of NWYFE
A group over over 60 young people from the district have expressed their disappointment that Eden North didn't get the government support that would have kickstarted the development of the project.
Commenting on the Budget earlier this month North West Youth For Eden spokesman and Morecambe resident Miles Davis aged 18 said "As a campaign, we were looking forward to the Chancellor's Budget announcement earlier in March with great optimism that some or all of the funding that Eden North still requires would be confirmed, but regrettably for our project, the decision was made to direct funds in other directions."
Miles who is a Sixth Form student made clear the disappointment of the members of NWYFE: "To put it simply, we were gutted. We believe it is undeniable that Eden North would be a resounding success for both the Morecambe Bay area and the North West region as a whole and it would go a long way towards 'levelling up' this area of the country. Eden North would do many things for this area that it desperately needs. It would provide a quality of venue and institution that is extremely rare in this part of the world for various reasons, and it could act as the centre piece for the regeneration of the Bay area to really bring it into the 21st century in a sustainable and environmentally conscious fashion. The educational, cultural and economic benefits of Eden North, should it be built, are vast and varied and arguably only this project would be able to bring these benefits with the same efficiency and effectiveness. The Project could serve as the focal point for a new Morecambe, and a new North West".
Izzy Rycroft aged 18 from Lancaster who also speaks on behalf of NWYFE commented "At NWYFE, we want to show as many people as we can what the project means to young people in the North West in the hope that we can play some role in the realisation of the Eden North dream. We have an ever-growing membership base which is crucial to us as we want to represent young people in the most accurate way possible. So far, we have taken vision to our YouTube channel 'North West Youth for Eden' and posted a campaign video which we hope will be seen by as many people as possible. I'd recommend that as many people as possible watch the video on YouTube as it is the best representation of who we are and what we want to do.
Izzy, who is also a Sixth Form student emphasised "But as thankful as we are for these opportunities and as proud as we are of what we've achieved so far, we want to do more. We need to do more because we want as many people as possible to believe in the Project as much as we do because we believe that is how we will secure the funding that is still needed. So, what's next?"
Miles explains the next phase of their campaign: "Our top priority is helping bring Eden North to life in the best way possible, and to do that we need those who make the big money decisions to listen to us. We want to continue the membership growth we've experienced so if anyone is interested in that, please head to our website 'nwyfe.co.uk'. It's completely free and only takes a minute to do. We want people to keep pushing conversations about the project. What does it mean to you? Why do you want Eden North to come to fruition?".
Speaking for the whole campaign group Miles and Izzy both wish to make clear what is at the heart of what drives them on: "Sustainable rebuilding and development have not been more important in a lifetime than it is after the last twelve months. NWYFE believe that Eden North is the perfect example of this, and it would bring hope to an area and perhaps even the country at a time where we need it most."
The group are currently considering requesting a meeting with the Prime Minister and Chancellor to further discuss the project.