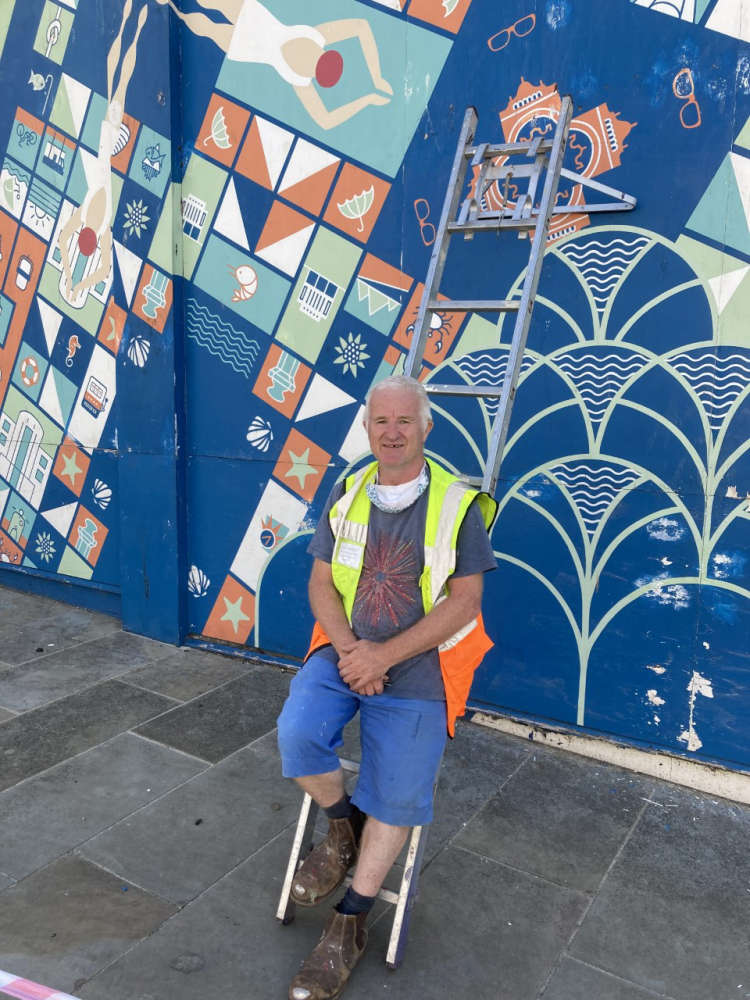 Local artist Shane Johnstone with the Morecambe Icons mural
Morecambe based Artist, Shane Johnstone, is working to restore the mural on the Market Street elevation of the Arndale Morecambe Bay to its former glory.
Sections of the mural have become weather worn and tired looking and so Shane, who has previous experience of maintaining this local landmark, has set to work sprucing it up.
Shane has been involved with many community art projects in Morecambe and created the much loved Venus & Cupid sculpture which sits overlooking the Bay. He continues to work closely with the Venus & Cupid Arts Trust.
The mural, named "Morecambe Icons" was added to the Arndale in 2016 as part of an initiative to regenerate the Victoria Street area.
Craig Allen, the Arndale's Centre Manager, said "We have worked with Shane and the Venus & Cupid Art Trust since 2018 when the statue was brought to the Centre for restoration. The Trust still have a unit in the Centre promoting young artists and it's great to see Shane himself back on site"