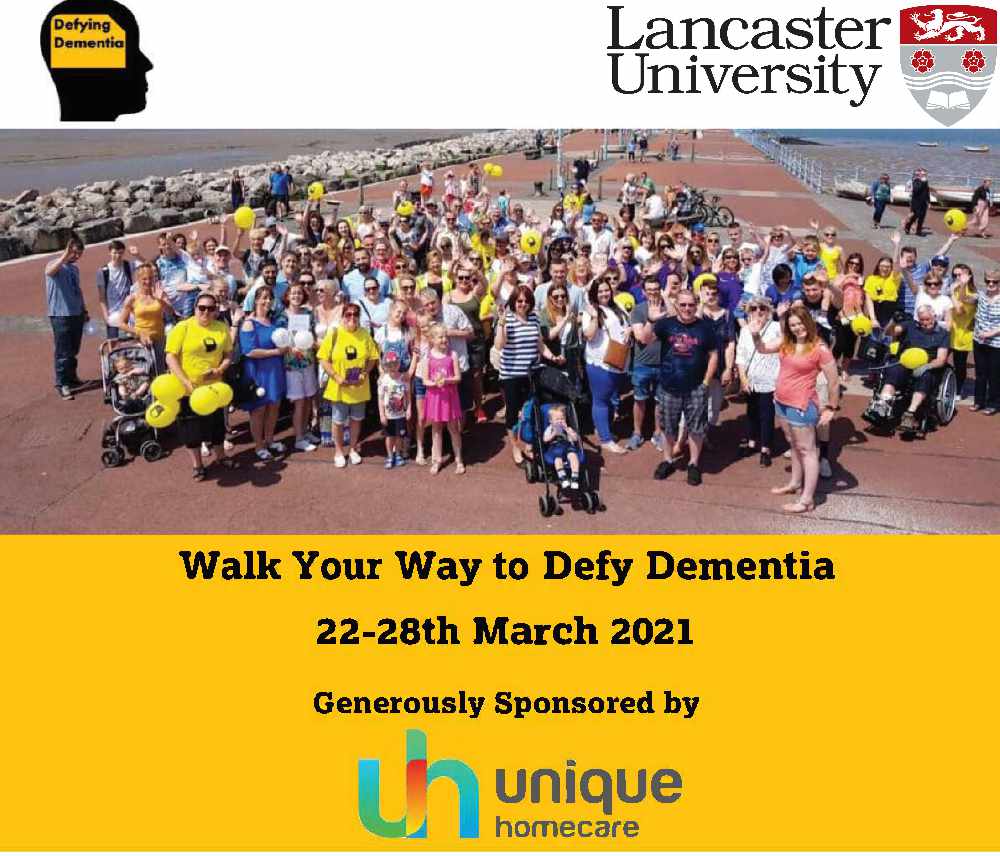 'Walk Your Way to Defy Dementia' which launched this week is encouraging local people to sign up and take part in a virtual walk from the 22nd to 28th of March.
The campaign, run by Lancaster University will replace the traditional sponsored walk they usually organise at Morecambe Prom each year. The event is entirely virtual and people can sign up wherever they are in the world and walk their way to help support the campaign. There is no limit on how far you have to walk, and they are simply asking people to sign up, walk their way and support the campaign with sponsors/donations or even just by sharing stories of what they are doing to help spread the word about the campaign.
The Defying Dementia team at Lancaster University said,
"Through this event, we are hoping to bring the community together whilst we are all forced to keep apart and also raise vital awareness and funds for our pioneering research campaign. As you can imagine, the last year has been very challenging for our research team who have dealt with a shut down, loss of resources and a new set of working practices. Yet despite this, our team are now more determined than ever before to make up for the time they have lost and continue their groundbreaking work, but without support from Defying Dementia supporters and the local community, this will not be possible."
The link to the sign up page is here:- Defying Dementia