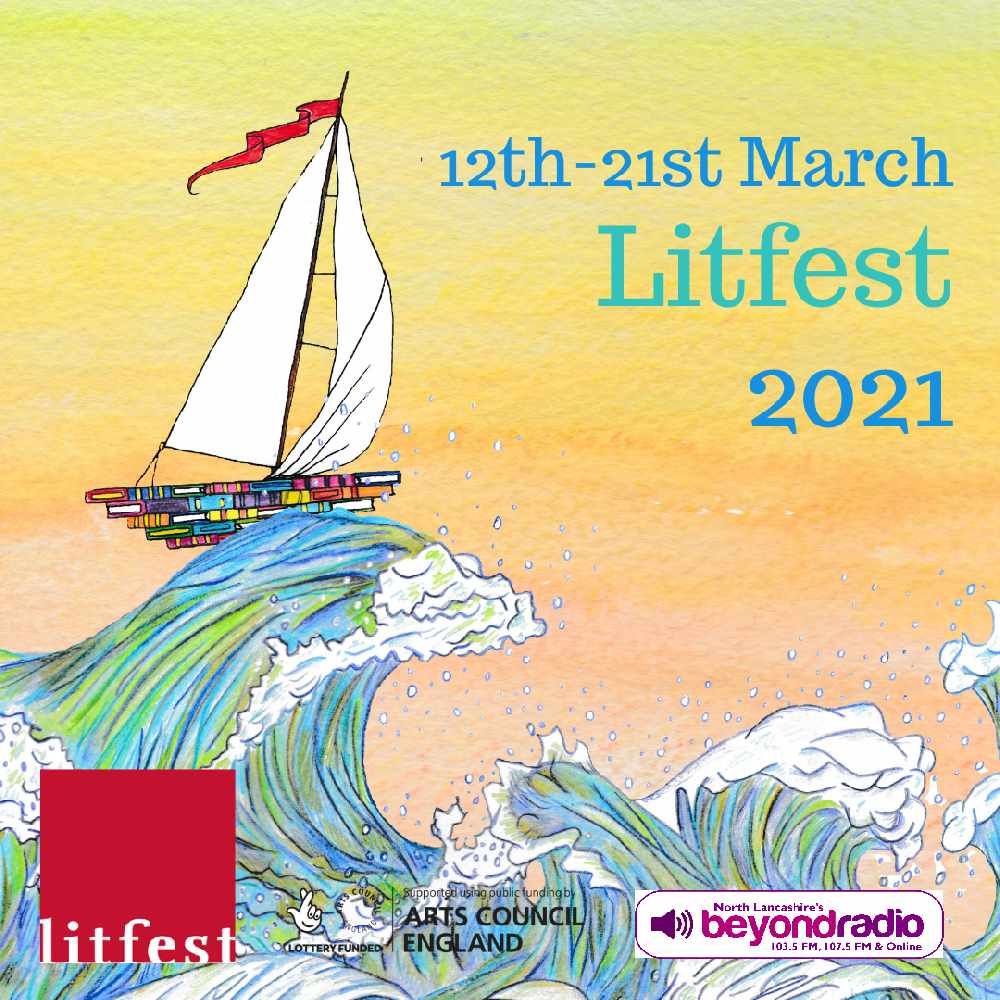 To launch this exciting programme of online, free events on Friday 12th March, Litfest is delighted to welcome acclaimed writers A.M. Dassu and Matt Haig who will be introducing their respective works.
From 6pm, A.M. Dassu will talk about her outstanding first novel, Boy Everywhere, a thought-provoking look at a boy's harrowing journey from a comfortable life in Damascus to his struggle for survival in Manchester. From 7.30pm, Matt Haig willdiscuss his best-selling novel, The Midnight Library, a poignant story of regret, hope andsecond chances. Both events will be followed by a Question and Answer session.
Throughout the festival you will have the chance to explore How We Live Now at Litfest's short documentaries premiere on 18 March; ponder How We Live Next with speakers and panellists on 13-14 March; join in Fiction Conversations with Sarah Hall, James Clarke and Sarah Moss; Talk about Nature with Tim Birkhead and Paul Farley; and explore the art of Illustration with Jackie Morris and Shaun Tan. Andrey Kurkov joins the Litfest International Fiction Book Club on 15 March to discuss his novel, Grey Bees, and Comma Press presentsReading the City: The Book of Ramallah on 16 March, a powerful collection of stories.
The festival culminates in a celebration of Poetry and Storytelling. The ever-popular Poetry Day (20 March) will see readings from Tara Bergin, Sean O'Brien, Paul Farley, Colette Bryce, and rising stars Raymond Antrobus and Doireann Ní Ghríofa. For the poetry finale on Saturday 20 March at 7.30pm, Andrew McRae and Paul Farley will present The Places of Poetry, their anthology of poetry focusing on the poetry of place and concentratingespecially on the Northwest.
You can submit your own or others' poems about the region to the Litfest Poetry Map until 5.30pm on 15 March: info@litfest.org. The proposers of the six best poems submitted to the map will be invited to read their work at the event.
Sunday 21 March rounds off the festival with the wonderful, devised piece Mind the Gap by Emma Rucastle. Traditional creation myths from different continents will be juxtaposed with comments and observations from people's personal 'To-Do Lists' from 2020 and 2021, taking us on a journey which is by turns challenging, thought-provoking and amusing.
But the fun doesn't stop there! The Big Read continues to the end of April so there's still plenty of time to sign up for the Big Read Challenge, and Litfest looks forward to showcasing the new work produced during the New Writing North West workshops.
All the festival events will be streamed online via Crowdcast and are free of charge although donations are very welcome. Pre-book your tickets now and get ready for a fantastic festival of literature, poetry and lively topical discussion! All books featured in the festival can be bought from the online bookshop: www.litfest.org

Details of all the Literature Festival events (12-21 March), the Litfest projects, and the donation campaign are available at Litferst 2021 is here
All Litfest public events will be available on YouTube for 30 days afterwards.