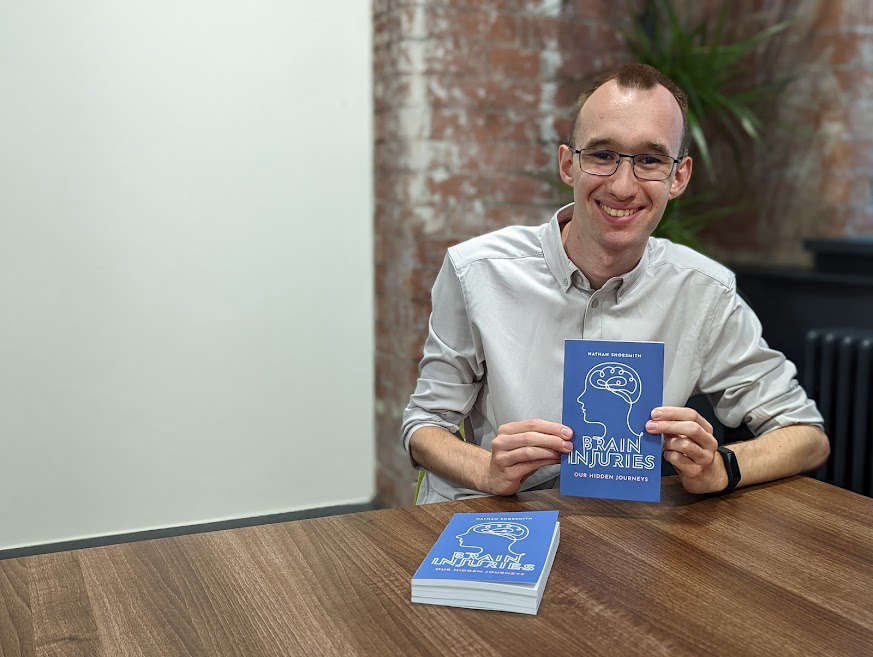 A new book providing insights into the real lives and journeys of acquired brain injury survivors has been written by a Lancaster University student.
Launched on Action for Brain Injury week, the book, 'Brain Injuries: Our Hidden Journeys' aims to raise public awareness of brain injuries as a hidden disability - while giving survivors a voice they may not have otherwise had.
The book will be available to purchase next week.
Brain injuries, and particularly their impacts, are often misunderstood and can be invisible to the naked eye. The book takes a look at some of the ways in which those that sustain brain injuries can be impacted, and focuses in on 15 individual stories - how their injuries happened, their effects and what has happened to their lives since. 'Our Hidden Journeys' also recognises the important and often challenging roles performed by carers and support organisations.
Life with brain injury can be difficult and painful, though these stories also showcase journeys of massive strength, courage and hope. Independently complied with the support of local and wider organisations in the North West of England, the charitable book is authored by Nathan Shoesmith, an award-winning social entrepreneur and author of '2020 As It Happened'. As well as interviewing those impacted by brain injuries, Nathan, a 21-year-old student at Lancaster University also sustained a brain injury himself in 2020.
Announcing the new book, Nathan said: "Brain injuries are often misunderstood so it is incredibly important to raise awareness about their impacts, especially because these are often hidden.
''By raising public understanding, together we can make a hugely positive impact to the lives of brain injury survivors, present and future."
Tristan Heaword, a parent of an acquired brain injury survivor described the book as "a fascinating collection of insights from real people living with a hidden disability".
To ensure all proceeds go to support causes that offer vital support to brain injury survivors, the book is exclusively available to purchase at www.ourhiddenjourneys.co.uk