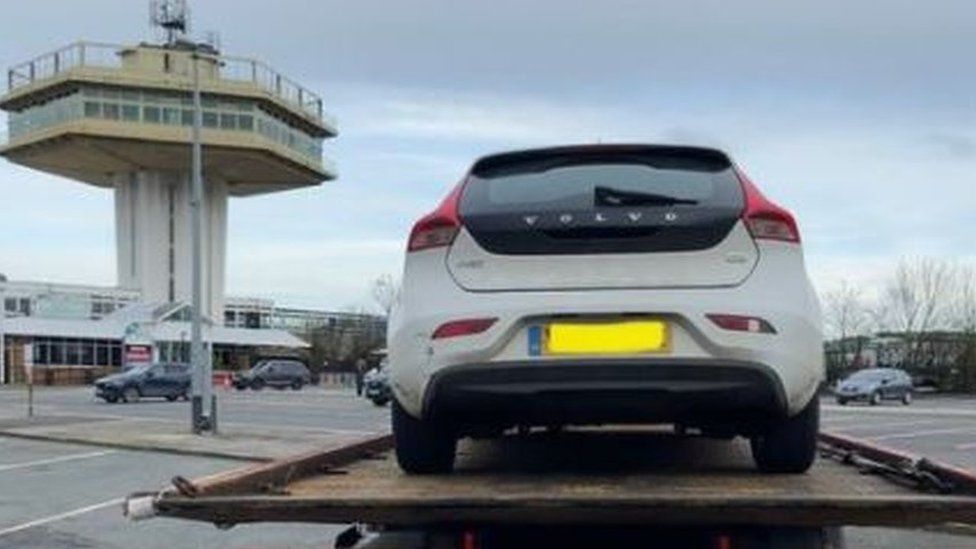 Lancashire Police seized this Volvo on Saturday
A motorist had his car seized whilst breaking lockdown rules on a trip to the Lake District trip, for not having any insurance for two years.
Lancashire Police seized the car as the journey was 'non-essential' and the vehicle owner's insurance expired in December 2018.
A spokesman said the driver had "thought it odd that the insurance direct debits had stopped".
The driver was forced to take a taxi home after the car was stopped and seized at Lancaster services on the M6 on Saturday. Checks also revealed that apart from lack of insurance, the white Volvo did not have an MOT or was taxed.
Lancashire Police remind drivers that their vehicles should be insured, taxed and have a current MOT and be legal for use on the roads and that non-essential journeys should be avoided.