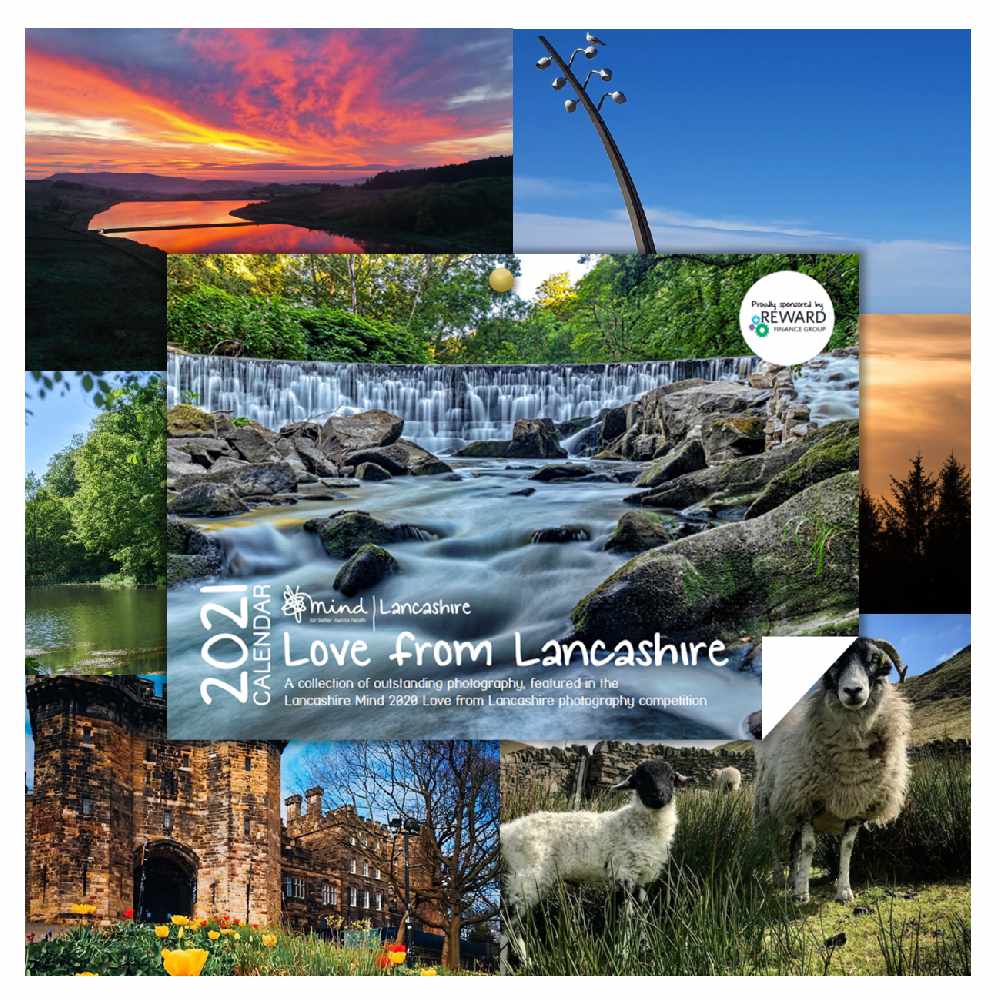 Mental health charity, Lancashire Mind are relaunching their Love from Lancashire photography competition which celebrates the beauty and diversity of Lancashire and the effect this can have on our wellbeing.
As further restrictions are lifted this month and people are able to explore lovely Lancashire again, the charity is asking people to send in their photos taken from anywhere in the county via their social media channels with the hashtag #LoveFromLancsMind.
The competition will run throughout June and July and is open to all ages and all abilities. Twelve of the pictures submitted will be chosen at the end of the competition to go into the Lancashire Mind calendar for 2022.
Love from Lancashire was devised last year when the whole of the country was in the midst of the first lockdown. It was a way of bringing people together and showcasing the diverse beauty of Lancashire at a time when people were only able to venture out locally and there were many places that people missed visiting.
Fundraising Lead Emma Bateson said: "Love from Lancashire was such an uplifting, inclusive and inspiring competition in 2020 and we were overwhelmed with the response we got and the array of beautiful images from towns, cities, parks and country sides across the county.
"Love from Lancashire is all about bringing people together to celebrate Lancashire whilst helping Lancashire Mind work towards our vision of Mental Wellbeing for All."
The competition runs between Tuesday 1st June to Friday 30th July, when photos can be submitted, although they do not have to be taken in those particular months.
"Anyone can take part in the competition, whether you are new to photography or have been taking photos for years. You can use your phone, tablet or camera. The most important thing is getting outside, getting involved and enjoying it.
"We want people to use the competition as an opportunity to 'Take Notice', which is one of the five ways to wellbeing."
Lancashire Mind received hundreds of entries in 2020 for the competition which enabled the charity to create the first ever Lancashire Mind calendar which is now hanging in hundreds of homes and businesses across Lancashire and beyond.
Emma added: "The calendar was a bigger success than we'd dare hope for and raised over £2,000 to help support the work that Lancashire Mind does to make a difference to the mental health of people living and working in Lancashire."