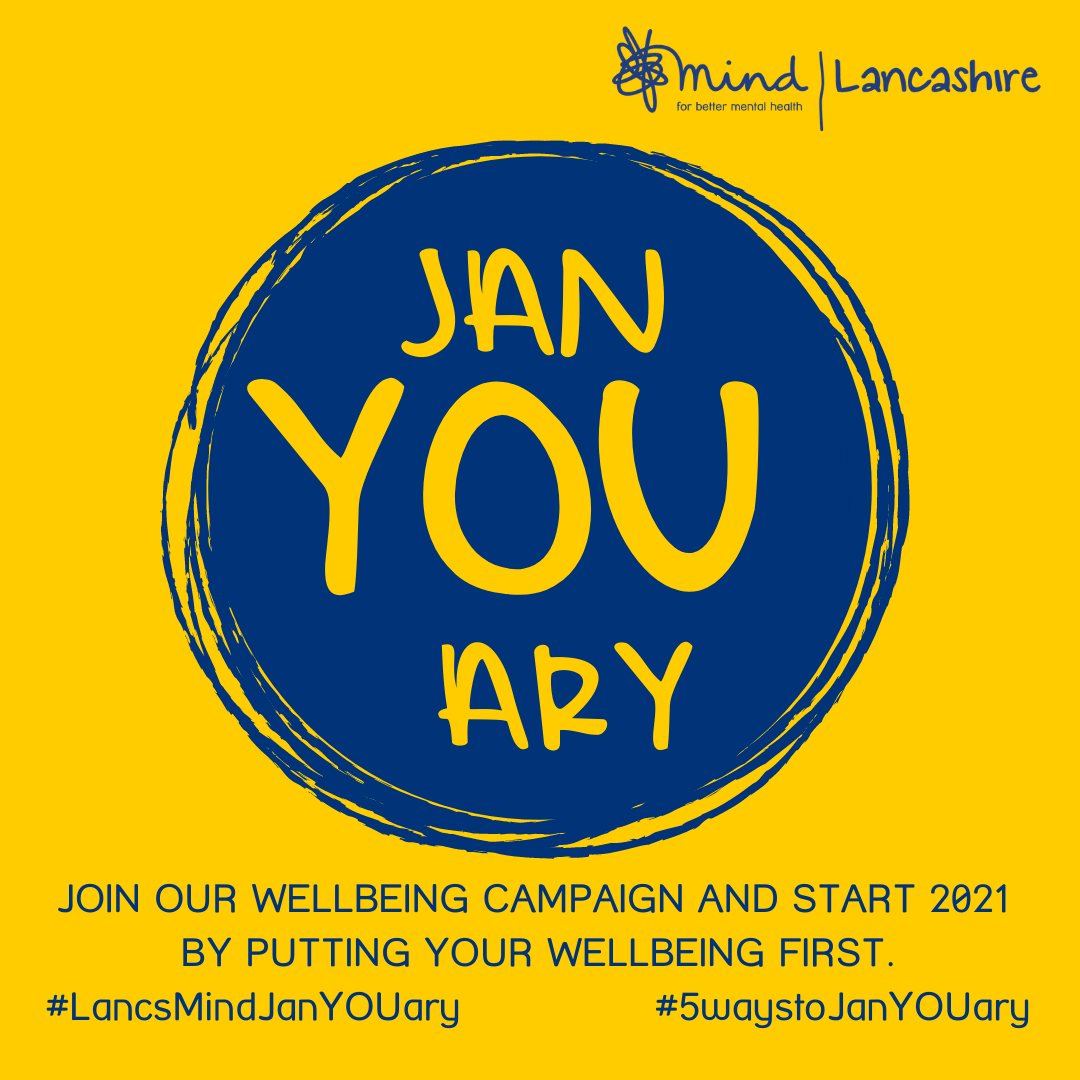 Mental health charity Lancashire Mind is running a social media campaign from 2 January to encourage people to focus on the simple things they can do every day to improve their wellbeing.
'The Five Ways to Wellbeing' are evidence-based actions developed by the New Economics Foundation which have been shown to make a positive difference to your wellbeing if carried out on a regular basis.
Each week, starting 2 January, Lancashire Mind will be focusing on one of the five ways to wellbeing - Take Notice, Learn, Be Active, Connect and Give. They will share ideas and suggestions about how you can do each of the five ways – and are encouraging people to share their ideas on their social media channels using the hashtag #LancsMindJanYOUary #5Ways2JanYOUary
Tommy McIlravey, CEO at Lancashire Mind, said: "The New Year is often a time for new starts and resolutions. People can put a lot of pressure on themselves and often set unrealistic goals. We want to encourage people to instead commit to mindset and wellbeing goals.
"We hope that by taking part in the campaign people will see how simple yet effective following the five ways to wellbeing can be, and that taking part each week provides a positive focus and boost to wellbeing. We also hope that the campaign will help people to get into good habits and encourage them to follow the five ways to wellbeing throughout the rest of the year and beyond."
Last year, Lancashire Mind worked directly with over 12,000 children and adults in Lancashire and reached thousands more through phone calls, emails and social media.
Lancashire Mind are at the forefront of a mental health and wellbeing revolution by supporting and empowering Lancashire individuals, groups and communities to embed mental health and wellbeing into their day to day lives to support themselves and others.