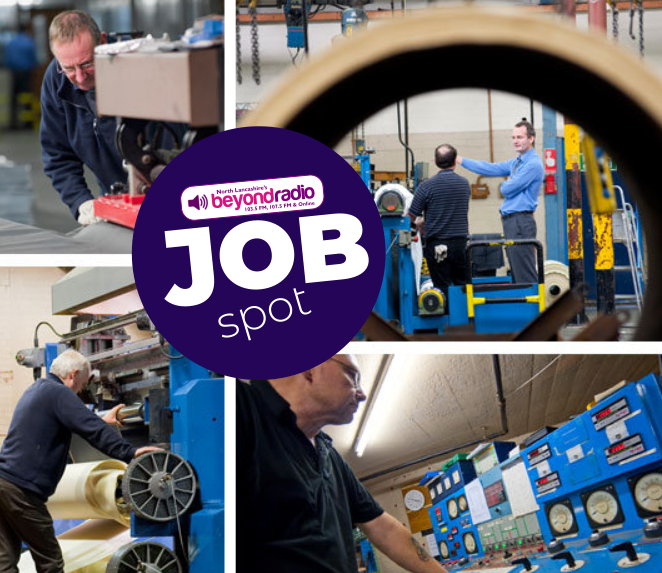 Are you looking for work at the moment? Production operatives and machine controllers are required for Lancaster based manufacturing company.
White Cross Rubber in Lancaster is a well-established manufacturer of specialised rubber sheetings and coated fabrics supplying industries worldwide. Continued growth has created opportunities for experienced production operatives and machine controllers to join out close knit team right now.
Full training will be provided with excellent progression opportunities for the right candidates. Pay starts at £9.15/hr plus enhancements.
The main work tasks encountered are likely to be;
Preparing and mixing rubber solutions and dough's (mixtures of dry rubber and solvent). This also includes the offloading of solvent tanker deliveries.
preparing and inspecting textiles and polythene for processing.
setting up and preparing coating machinery for the production run.
mixing rubber compounds on a two roll mill.
setting up and preparing the calender process for rubber sheet production.
preparing rubber sheeting for autoclave vulcanisation.
continuous vulcanisation of rubber sheeting.
slitting of rubber sheeting.
surface dusting of rubber sheeting.
fabrication of rubber sheeting.
inspection of finished products.
taking product samples and recording the test data for quality purposes (all processes).
closing down and cleaning the plant and machinery, and carrying out minor maintenance work.
warehousing of incoming raw materials and dispatch of finished product.
** Note – all tasks will be supported by Fork Lift truck, 'Reach' truck or electric pallet truck. How ever manual handling of light loads (up to 25 kgs approximately) will be experienced on most of the above tasks on an almost daily basis.
If you'd like more information or to apply for this job, please see here: https://www.wcrp.uk.com/news/job-vacancies-for-machine-operators-process-operatives/