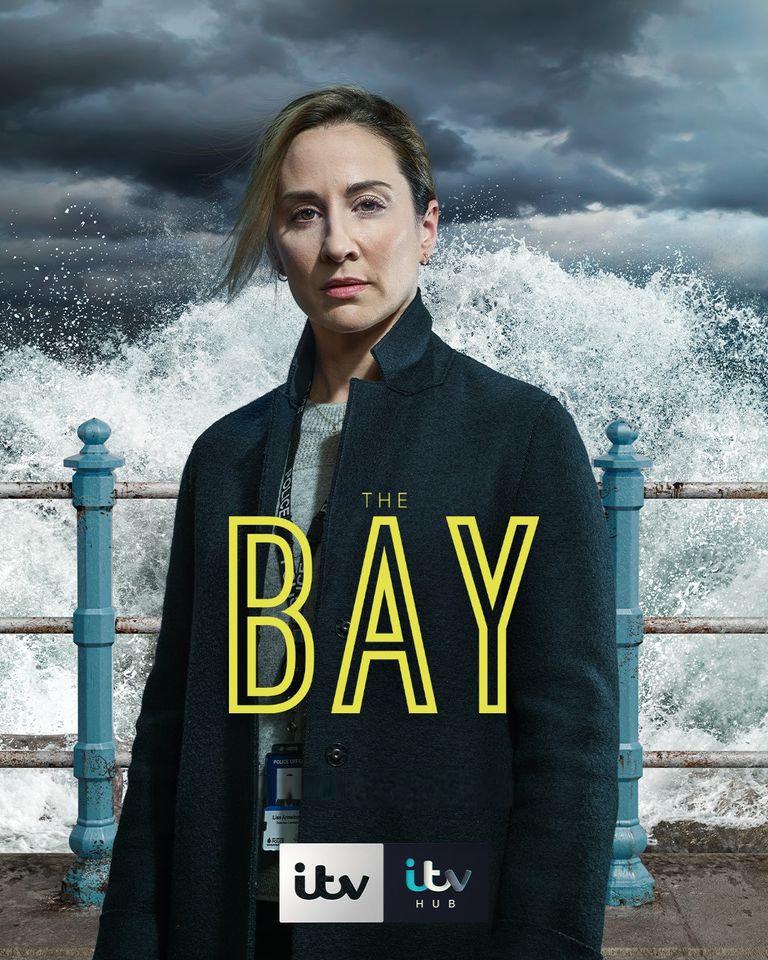 ITV's Police drama set in Morecambe was released yesterday (20/01/21) and according to reaction on social media was a big hit.
Following the first series from 2019 which reached an average of 7.2 million viewers, now the second series which was confirmed back in May 2019; Series 2 was supposed to air mid 2020 but due to the ongoing Covid-19 pandemic, it was pushed back to January 2021.

The story follows the character of DC Lisa Armstrong and after dealing with the repercussions of her actions from last year, DC Armstrong is given the opportunity to step up when asked to assist a murder investigation in Morecambe.
Lisa throws herself into the case and discovers a significant lead from her only eyewitness.
As the team press on with the investigation, Lisa and Med dig deeper into the family and discover not all relationships with the victim were amicable.

The show features some stunning views of Morecambe with comments on social media agreeing, Ivan Harrison of Morecambe "Just watched all the second season of "The Bay"
"And I must say it was really enjoyable, in fact better than the first season."
"Without giving to much away, the new series focused a lot more into the personal lives of the main characters but a stronger story line."
"The arial(sic) views of Morecambe and its famous sun sets were stunning (in my opinion)
Well done Daragh Carville, can't wait for Season 3"
Whilst its too early for official viewing figures from last night, according to public social media posts it appears it was a hit.
Julie Church-Taylor agreed, posting on Morecambe Daily News: "We loved it. We have two episodes left. We had to literally drag ourselves away from it. Excellent!"

Emily Ward from 'Morecambe and More' writes us a great review:

I had been ready for this evening, all week. I had it all planned out in my head, the kids would be in bed by 7pm, grab a quick shower between the two Corrie's and get the kettle on, all ready for 9pm. The Bay Season 2.
Having lived in Morecambe for most of my life, it thrills me to see it mentioned either on TV or in print(aside from local print). I read a book recently which mentioned Grange-Over-Sands. The fright my husband got as I squealed with delight, was amusing to say the least. Therefor to watch a full hour, of a gripping drama set in my hometown of Morecambe, a town I very much love, was a must.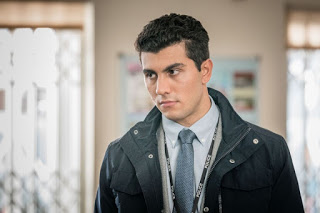 The film work, in the opening credits, was absolutely brilliant. All those who have walked the prom on a dark, cloudy day, can put themselves in them exact shots. The Morecambe Sailing Club stood proud, having battled the sea breeze for many years, a sight we can all recognise, as was the image of Back Cresent Street that runs behind the sea front. It was great to see so much of Morecambe shown, they captured a lovely image of the Midland in the background of one of the shots, which was great to see. The program was full of homely feelings for anyone who knows or lives in the area.
Last season the series follow a female detective trying to solve the murder of a young boy and the disappearance of his sister. I was hooked from the first episode. Now, it could have been from the location and trying to spot as many Morecambe landmarks as possible, or it could have been the exciting story line, I am not sure. What I do know is it became a part of my weekly routine, this season will be no different.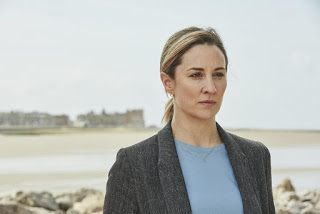 This season has been just as gripping from the first five minutes. I won't spoil anything for any readers who have not yet managed to catch it, but it has certainly lived up to the hype. It is also available to binge watch on the ITV Hub, both series 1 and 2 are there to watch at your own leisure. However for those who wish to catch it live, it is on at 9pm on Wednesday evenings. I would highly recommend.
You can find more from the ITV website here: https://www.itv.com/hub/the-bay