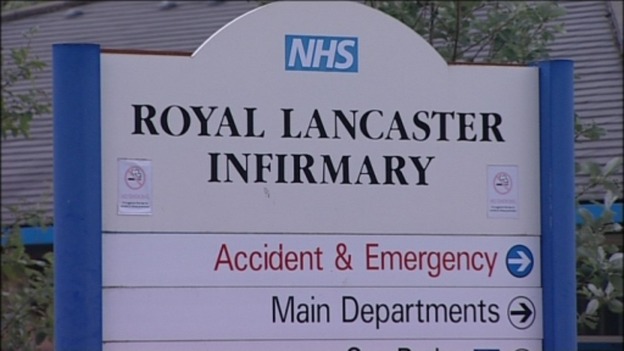 The University of Morecambe Bay Hospitals Trust (UMBHT), which runs hospitals in Lancaster, Kendal and Barrow, has been told by the regulator it needs to improve its services in certain areas.
Recently, the Care Quality Commission (CQC) published its report following unannounced inspections of Trust services in April and May this year. Responding to the report, which has led the Trust to be put into NHS England's new national Recovery Support Programme, Aaron Cummins, Chief Executive, UHMBT, said:
"Our staff have worked incredibly hard throughout the pandemic and we are pleased the CQC recognised some of the improvements the Trust has made since its last inspection, but clearly there is still work to be done and we know our colleagues, patients and local populations deserve better.
"The safety of our patients and staff is our absolute priority and we have already started making improvements to address the concerns raised, including creating dedicated stroke beds in our hospitals; appointing more colleagues in emergency care and launching new electronic patient record systems in maternity. We will continue to work with our teams to make further changes to ensure we are delivering the safest and best care for our patients and their families."
Jane Scattergood, Director of Nursing and Quality for Lancashire and South Cumbria Integrated Care System said:
"We are committed to delivering the best quality safe and compassionate care and are supporting University Hospitals of Morecambe Bay to respond to the concerns raised by CQC inspectors.
"UHMBT is already working together with partners across Lancashire and South Cumbria to make improvements, including implementing new technology to support the treatment and long-term recovery of stroke survivors, and we are confident that the work being undertaken by the Trust with support from NHS England and Improvement is already making a positive difference, which we are focussed on sustaining for the future."
Whilst inspectors found that improvements needed to be made in a number of areas, examples of good and outstanding practice were also present. In maternity services the work the service is doing with the national research project 'Born into Care' and external partners to provide memory boxes for women whose baby was being removed into care following birth was recognised as outstanding.
Other areas of good practice identified in the report include:
Staff provided good care and treatment, worked well together for the benefit of patients and supported them to make decisions about their care
The Trust engaged well with patients and the community to plan and manage services and all staff were committed to improving services continually
The Trust planned care to meet the needs of local people, took account of patients' individual needs, and made it easy for people to give feedback
Staff had training in key skills, understood how to protect patients from abuse, and managed safety well.
The Trust controlled infection risk well.
Conceeding that changes needed to be made in order to improve some services, Professor Mike Thomas, Chair, UHMBT, said:
"We recognise that improvements must quickly be made so that we can deliver the best possible care to our communities, and we welcome any additional support from NHS England and Improvement to help us accelerate the changes we have already begun to make – such as new appointing clinical leads in our stroke services and developing plans to increase capacity in our ambulatory care services to improve waiting times for patients in our Emergency Departments.
"While we know we still have a lot more to do, our Board, leadership teams and staff across the Trust remain committed to providing the consistently safe and high quality that our communities deserves."
It is likely the Trust will remain in the Recovery Support Programme until re-inspection.