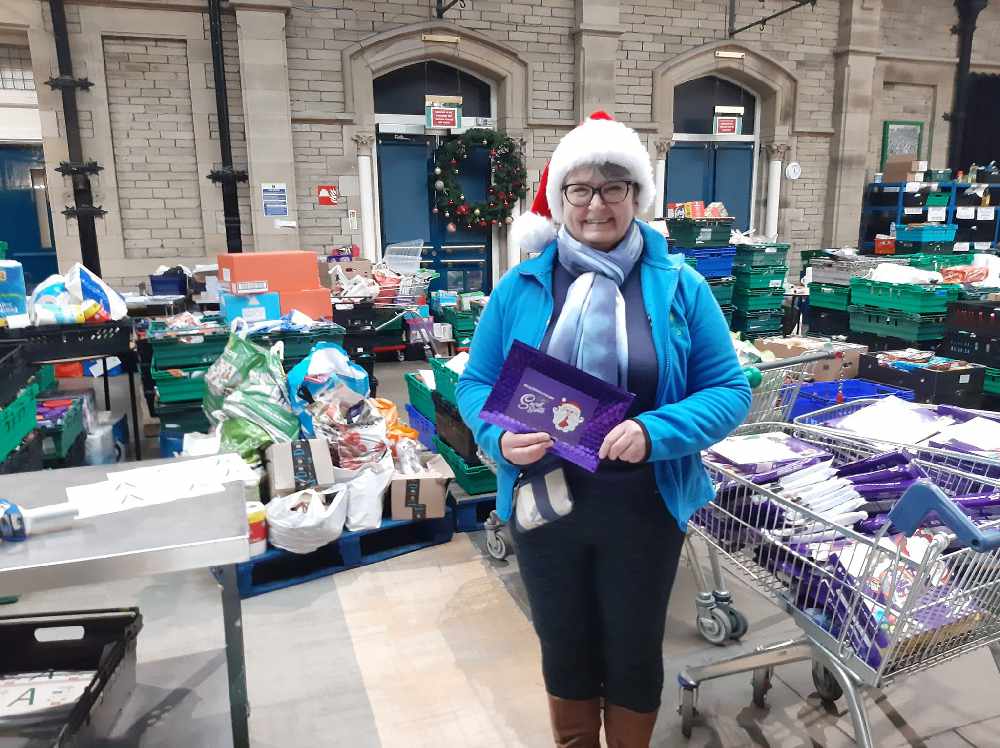 You are invited to the foodbank this Saturday (December 12) and next Saturday, December 19 to drop off food in a safe and socially distanced way to help put a smile on the faces of children and families this festive season.
The foodbank - based at The Platform on Marine Road Central in Morecambe - will be hosting special drive-in and drop-off donation days.
People are invited to bring donations of food to the foodbank by vehicle or on foot and everyone is welcome.
Annette Smith, Morecambe Bay Foodbank manager, said: "Christmas is always a busy time of year and what's more, we're in the middle of a pandemic - so we need your support like never before.
"Each year at Christmas we've always had an open day and invited people in.
"Due to Covid, we can't do that this year, and have had to change our ways of working. So we had to find a way for you to donate to us.
"So on the next two Saturdays, you can come to the Morecambe Festival Market car park at the back of The Platform, and our volunteers will help you unload your vehicle, or be there so you can pass things out through the car, or you can walk in to donate too."
Annette said the foodbank is particularly looking for items that can go in special 'Christmas boxes' of food and goodies to give to struggling families.
"We're looking for items like small fruitcakes or tins of ham," she said.
"We also put selection boxes in to our Christmas boxes, and beautiful big packets of sweets and lots of goodies, because everyone needs to feel valued and important.
"We want to make it a special Christmas for the kids and to do that, we rely on your donations."
Last December the foodbank had a total of 489 referrals of people who needed donations of food, in addition to other local families the foodbank helps at Christmas time.
This year in the first week of December, the foodbank has already made 372 deliveries to people who are in need of food in the Morecambe Bay area.
The donation days run from 9am to 4pm.
For more information on Morecambe Bay Foodbank see https://morecambebay.foodbank.org.uk/