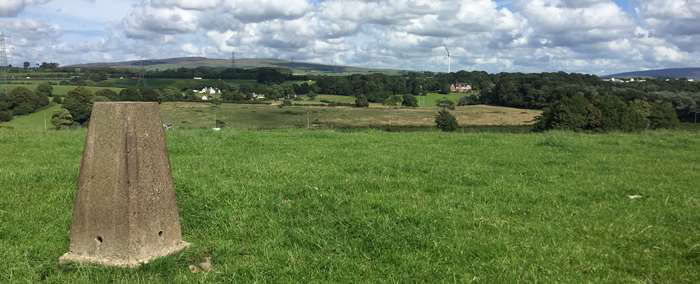 Lancaster's Green Councillors have expressed their deep frustration at Lancaster City Council's decision yesterday to approve the HIF (Housing Infrastructure Fund) Collaboration Agreement which could see 9,000 new homes built in South Lancaster.
The signing of the agreement will set in motion plans to build over 9,000 new houses as part of the South Lancaster Growth Catalyst. This means that Lancashire County Council can now begin work on extensive road-building and infrastructure changes to support the development.

The proposal has faced enormous public opposition, with hundreds of emails and letters of objection flooding the council over the past two
months, and has divided the political groups that make up the city council. The Green and Eco-Socialist Independent groups voted against
the agreement, as did a majority of Conservative councillors present. The Lib Dems initially voted to refuse but the other groups, including
Labour councillors, voted unanimously in favour.

Cllr Caroline Jackson, the Green Leader of Lancaster City Council who voted against the motion, said: "I'm bitterly disappointed that
councillors have decided to approve this vote despite the many concerns and objections that have been raised.

"Once again we find ourselves in the position of Labour councillors giving their full support to a massive infrastructure project that
appears to be riddled with drawbacks that they have chosen to ignore. After Blobbygate and Marketgate, I'm now very concerned we're being
dragged against our will into HIFgate.

"We are in a climate emergency, and we urgently need to be thinking differently about how we develop our city. This proposal is
business-as-usual. We can't allow the environment to suffer at the expense of Labour flip-flopping on the seriousness of the climate
emergency. Either you believe there is a climate emergency or you don't — you can't just have one when it suits you."

Cllr Tim Hamilton-Cox, Cabinet Member for Sustainable Economic Prosperity, said: "It's frustrating because councillors were utterly
ill-equipped to decide on a whether a proposal of this scale andcomplexity should go ahead. The Chief Executive had acknowledged —
through Caroline — that the vote was going ahead with thelegally-binding agreement with County still in a state of flux. And the
main financial risks were not clearly set out in the report. Labour's position had been to say that we needed more time, but they've just
voted for it anyway having hung some window-dressing on their proposition to approve."

Cllr Gina Dowding said, Cabinet Member for Strategic Planning, said: "I've been a councillor at city and county levels for many years now,
and I can't remember a worse decision than the one taken tonight. I'm deeply concerned about what now lies ahead of us.

"Local councillors who voted for this ignored all the warnings about this proposal: it is nothing less than an outdated Conservative
Government handout for more roads and induced traffic — while all the risks associated with the new housing will be borne by the local council
taxpayers. And there are absolutely no guarantees that this will address our real need for affordable housing."

The mood of the meeting became ill-tempered at times. With Labour members at one point jeering and heckling their former colleague, Cllr
Faye Penny, who now serves as an Eco-Socialist Independent, while she read out a quote from climate activist Greta Thunberg.

The Collaboration Agreement must be signed before 31 August in order for plans to proceed.