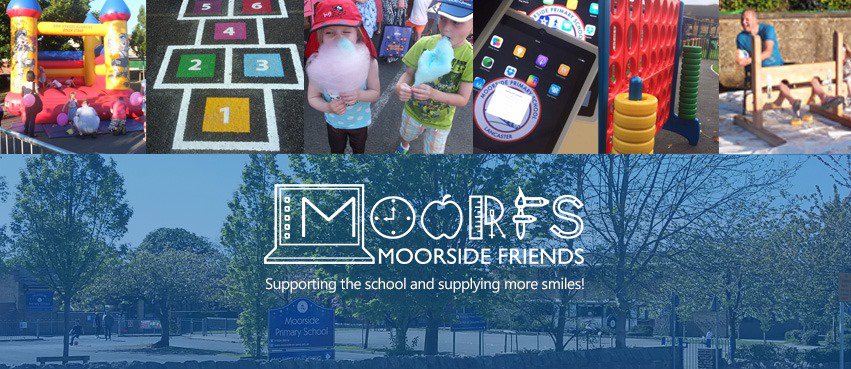 Normally, at this time of year, many schools have a Christmas Craft Fair and Santa's grotto as a way of raising much needed funds for school projects and to bring a little extra Christmas fun to the kids. 2020 has meant that these and other activities have been put on ice for this year.
One local school though still wanted to do something fun for the children and came up with the idea of Christmas Trails.
With the support of the school PTA, pupils and their parents at Moorside Primary School in Bowerham Lancaster volunteered to display a letter in their window for two weeks over the Christmas holidays, leading to something that families can enjoy in the year of not being able to do things.
Amy Pammenter, Secretary of Moorside School PTA explained the idea.
"As a PTA group, we are always looking at ways of raising funds for the school to help with extra-curricular activities for the children. This year has been difficult for all schools and many of the usual fundraising activities have been cancelled including those at Christmas, which we all really look forward to. We were looking for something different that families could get involved in and we came up with the Christmas Trails idea. Everyone got on board and we've managed to develop 5 separate trails throughout the local area - Moorside, Bowerham, Hala, Greaves & Scotforth, the Quay & Abraham Heights."
Families can purchase a map pack to see where the hidden letters are, and record what they find to find the Christmas words and phrases. The walks can be completed in a family bubble between 18th December and 1st January and it's hoped that though participants will be completing the trails in their family groups they will still feel they are part of a larger event.
Members of the public are welcome to participate too. There is an electronic map pack that they can purchase with all proceeds going to support the school. More details available on the Facebook page @moorsidefriends and maps are for sale at www.pta-events.co.uk/moorfs