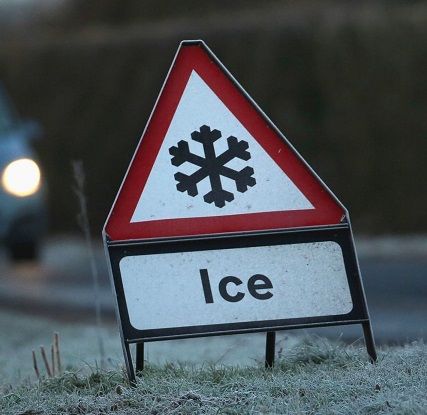 Drivers and cyclists in the local area are being warned that the current icy road conditions could lead to accidents, particularly on untreated and rural roads.
The current cold snap has meant that the drop in temperature has brought ice to many of the district's roads over the last couple of days. On untreated roads this brings the possibility of accidents occurring as drivers are caught unaware. The advice is to reduce speed, especially when approaching junctions and try to avoid rural roads in the area if possible. Where a journey is unavoidable, drivers should ensure that their vehicles are prepared. This means windscreens, driver and passenger door and rear windows should be clear of frost and demisted before setting off to ensure good visability. Tyres should also be checked for good tread depth.
With temperatures set to remain very low over the next few days, drivers are reminded to carry de-icer and check cooling system anti-freeze levels. This will help ensure safety and keep your vehicle's engine system protected.
Cyclists are also being warned that they are at risk from icy road conditions and need to take extra care, especially on little used roads and cycle paths which are often untreaded. Cyclists, if possible, should use cycle lanes on main roads where it is likely that gritting or other treatment has taken place.