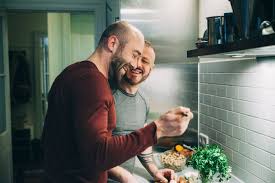 Diabetes UK is calling people across our district to sign up to the first ever FakeAway Feb. The charity is challenging people to swap processed foods for healthier, homecooked meals throughout the month of February, to raise vital funds for diabetes research.
FakeAway Feb aims to get people to try new recipes and think homemade – whether you're a stranger to the kitchen, or a regular meal prepper. With Diabetes UK by your side throughout to provide advice, support, and most importantly – delicious recipes, FakeAway Feb is here to keep you on track to a healthier you.
When you sign up to take part, you'll be welcomed into an online community, where fellow FakeAway Feb participants can share tips, tricks, and cooking hacks. You'll also have access to the FakeAway Feb Toolkit where you can download your free meal planner.
FakeAway Feb is a great way to get the whole family eating more healthily – by creating a team you can take on the challenge together. You'll be entered into the leaderboard where you can track your progress against others, and if you raise over £35 by the end of February, you'll also receive your very own Diabetes UK wooden spoon.
Clare Howarth, Head of the North of England at Diabetes UK, said:
"This February, keep up the new year motivation with Diabetes UK's first ever FakeAway Feb. By signing up, you'll commit to a month where you ditch the takeaways in favour of delicious home-cooked alternatives.
"FakeAway Feb is a fantastic opportunity to discover new recipes, connect with our community, and save some pennies – all while raising money for vital diabetes research.
"If you're living in Lancashire, sign up to FakeAway Feb today, and kickstart your journey to a healthier you."
Sign up to FakeAway Feb here.
Health experts suggest eating a ballanced diet and remind people that whilst take away food can be nutritious and convenient, it often contains higher salt and fat levels than home cooked food and over consumption may lead to health problems. Reducing the amount of fast food consumed will still provide a tasty occasional treat and can bring health benefits.