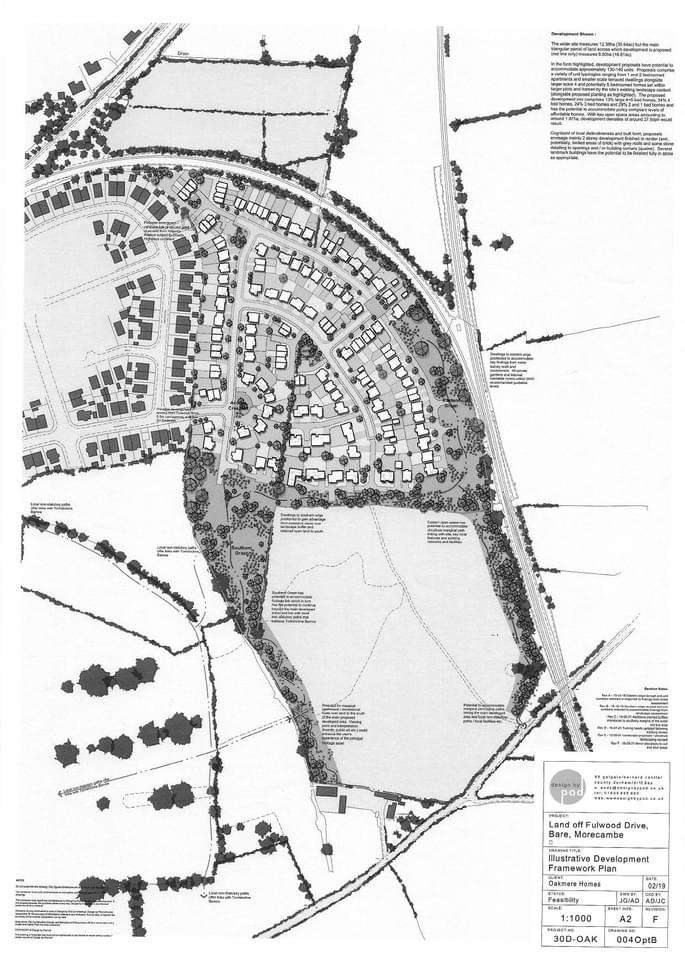 Property developer and builder Oakmere Homes have released their plans for a new housing development in Bare which will see a mix of different sized properties on vacant land.
In a letter sent to local residents, the proposal is for 140 new homes on the land off Fulwood Drive and Oakmere homes intends to submit an application for outline planning permission to Lancaster City Council later this month and will also seek approval for the principle development of highway access from Fulwood Drive.
The design and appearance of the new houses will be considered at a later date.
In the letter the developer states:
"Oakmere Homes is a family run business with over 35 years experience of building quality new homes to the highest of standards across Cumbria and Lancashire."
"Oakmere Homes works closely with local communities and carries out consultation as a key part of the planning and development process."
The planning consultants 'Smith & Love' are inviting public comments which can be emailed to info@smithlove.co.uk and comments and view can also be emailed to Lancaster City Council planning department dcconsultation@lancaster.gov.uk
BELOW: Fulwood Drive currently: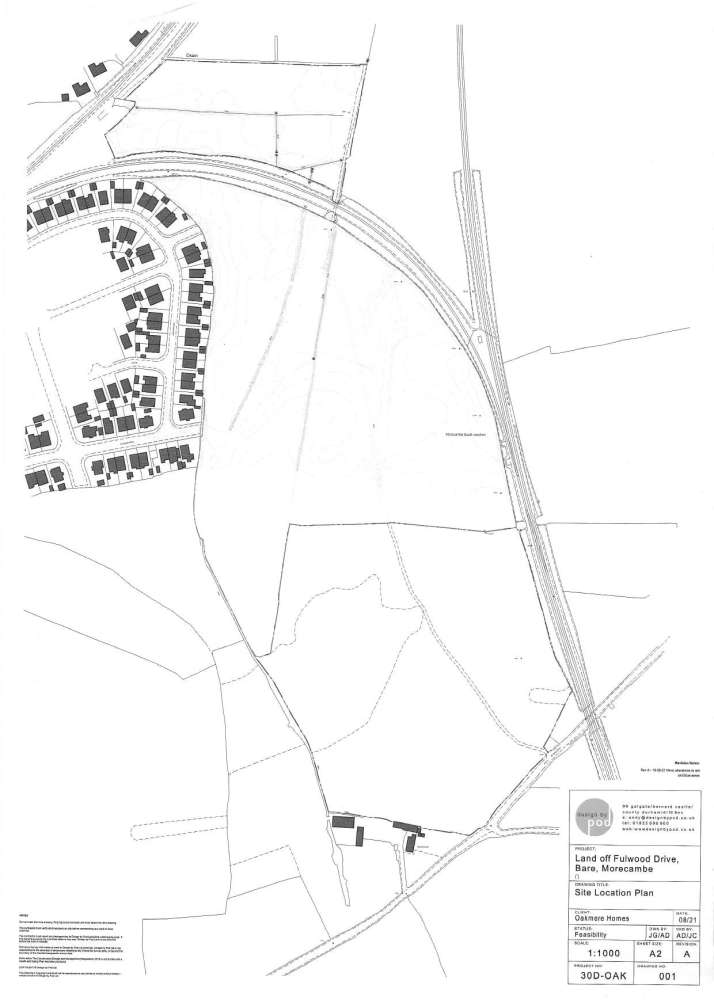 Below: The proposed plan for new housing: