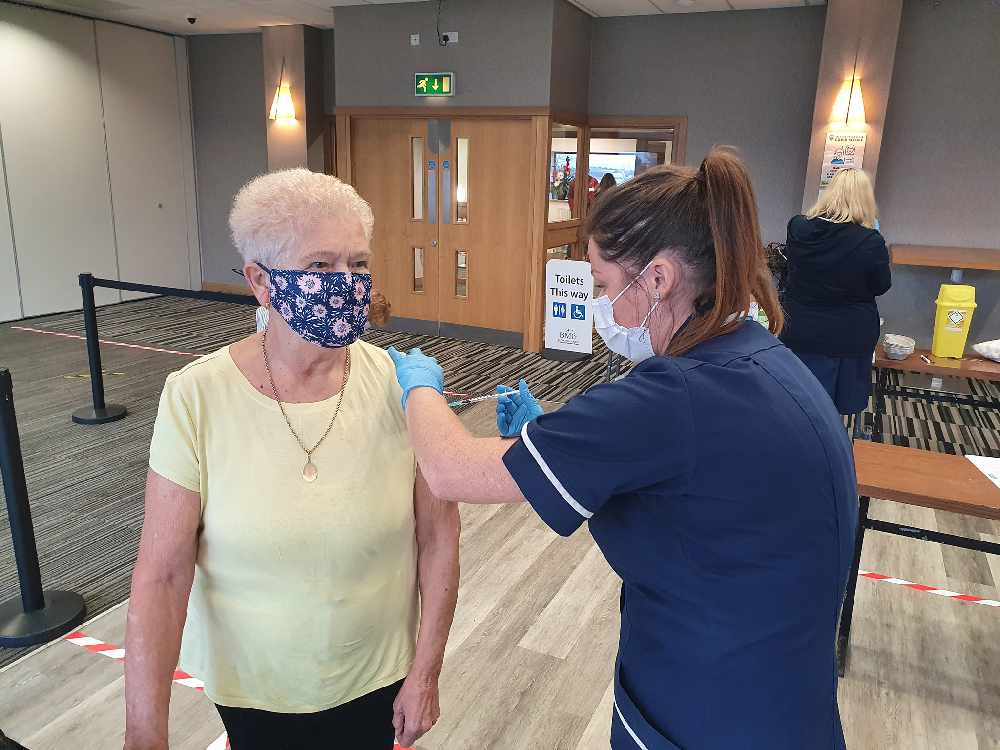 Vaccinations are underway at Morecambe FC's home ground, Beyond Radio finds out more.
Home team Morecambe FC may be playing away at Colchester this weekend, but doors are open at Christie Way for local residents to take their first vaccination against Covid.
GP. Dr Andy Maddox from Morecambe Bay CCG reminds us that it is vital for those people with appointments to make use of them, as supplies are limited and could go to waste.
Following the allocation guidelines as supplied by Public Health England, the area's most vulnerable to Covid are first in line for the vaccine, followed by those people working in care and care homes.

IMAGE: GP Dr Andy Maddox on hand to help with vaccine efforts.
Not everyone in the over 80's cohort will have been called for their appointment yet, as they focus on those who will be most effected by Covid followed by a second cohort session between Christmas and New Year.
Dr Andy reminds us how important it is for people to stick to their appointment.
"We're really pleased to offer the vaccine to those currently eligible, but it's vital that those people who have been allocated an appointment take advantage as the vaccine doesn't have a very long storage life, only lasting two days."
"We want to avoid any waste. The process is quite simple and very safe, there will be someone on hand at every step."
Beyond Radio's Nathan Hill spoke to Dr Andy Maddox to find out more: