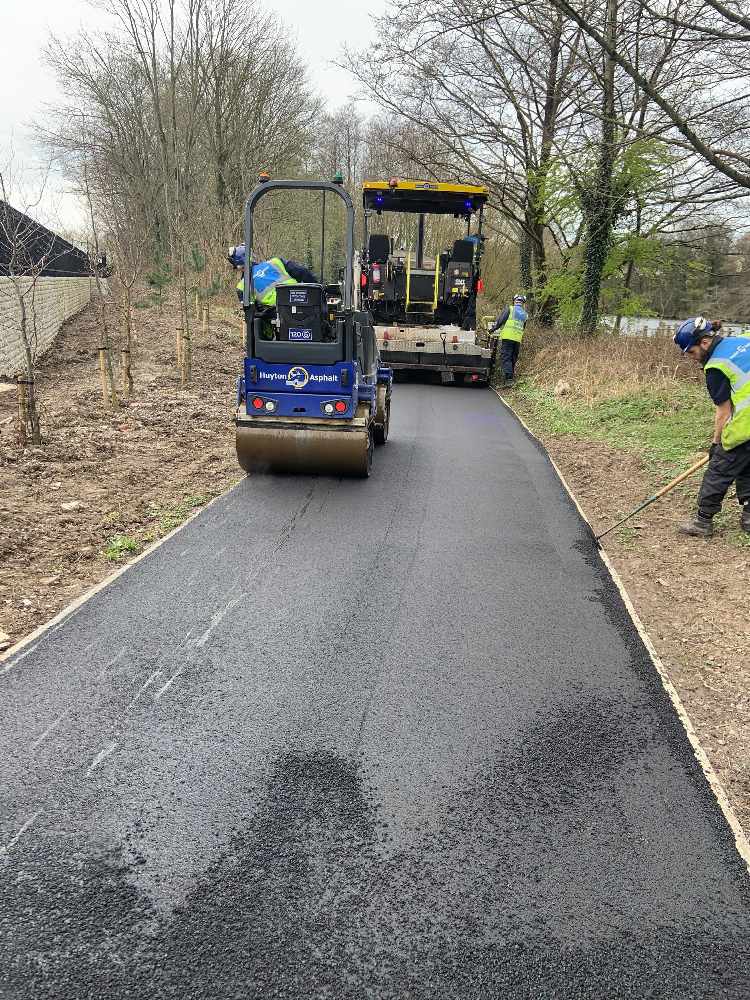 Lancaster City Council share the photos of the finishing touches being put to the riverside path alongside the River Lune
The pathway is currently being resurfaced, and all being well, should be open next Thursday afternoon (April 1) 2021.
The path has been closed since last February for the construction of new flood defence wall and embankment of 1.7 miles in length, stretching from Skerton Bridge to junction 34 of the M6 as part of a £12.1million scheme to protect homes and businesses on Caton Road and Aldrens Lane in Lancaster.
The scheme has also seen an additional 1,000 trees planted as part of the landscaping works.
The project was funded by the European Regional Development Fund as part of the European Structural and Investment Funds Growth Programme 2014-2020, the Environment Agency, the local levy from the regional flood and coastal committee, as well contributions from Lancaster City Council and the private sector.