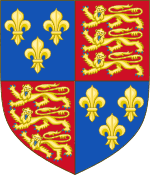 Lancaster and York MPs are both calling for their cities to be granted 'Royal Town' status as part of the Queen's upcoming Platinum Jubilee celebrations.
Widely claimed as a modern-day War of the Roses, a battle has begun between York and Lancaster after ministers supported calls for a northern town to receive the royal town title.
Conservative Party Chairman, Oliver Dowden, recently endorsed giving royal status to a Northern town at the Conservative Party conference in Manchester. At present there is no 'Royal' town in Northern England and MPs are hoping that the granting of a royal title to a northern city could be confirmed in 2022 as part of the Queen's Platinum Jubilee.
Lancaster's MP and Shadow Minister for Young People and Democracy, Cat Smith, said she would have "no issue with becoming the Royal City of Lancaster."
If the title went to York she said, "I will be outraged, that would be such an injustice. Let's face it, Lancaster won the War of the Roses, it's our Royal patronage to have."
Her counterpart from York, Rachael Maskell, Labour MP for York Central hopes York will be win the title and offered her view on it going to Lancaster.
She said: "Well that simply can't happen can it? I think even the Government will recognise that would be a grave error."
In the 15th century Lancashire and Yorkshire separated England in a bid to reach the throne and the resulting conflict became known as The War of The Roses.
Queen Elizabeth II is Britain's longest-serving monarch and next year will celebrate her 70th year on the throne. The Platinum Jubilee will mark her historic milestone and decades of service. A series of celebratory events are planned including an extended bank holiday in June.