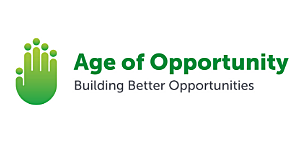 Mental health charity Lancashire Mind is urging over 50s interested in returning to work to take advantage of Lancashire's Age of Opportunity project.
Through this project, Lancashire Mind and other delivery partners work with participants to understand their interests, aspirations and barriers to work or training. Each individual is then directed for specialist support that will help them to engage in work readiness activity. The project has been designed specifically to meet the needs of over 50s who would like to work but are unable to without additional skills or support.
Wellbeing Coach Bethan Williams said: "Age of Opportunity is a fantastic project for those over 50 who are looking to return to work. It is free to get involved and we can start to provide help and support straight away.
"At Lancashire Mind we recognise that it is a difficult time for many people seeking employment due to the pandemic and the associated issues that may cause.
"Whether lockdown has left you with more time on your hands or has helped you realise a new passion, we have the skills and resources through the project to help you with specialist support."
The Age of Opportunity project is one of Lancashire Mind's many services which provide vital support for the people of Lancashire. Others include individual and group wellbeing coaching, school programmes and community development and training for workplaces.
Since the project began 3 years ago Age of Opportunity has engaged 1250 people over 50 who are 'hard to reach' and have multiple and complex barriers to work.
As a direct result of the support received from this project, over 200 people have overcome the challenges they were facing and are now employed, self-employed or in training.
To find out more information and to get involved in the project, visit: http://bit.ly/AOPLanMind or email bethanwilliams@lancashiremind.org.uk